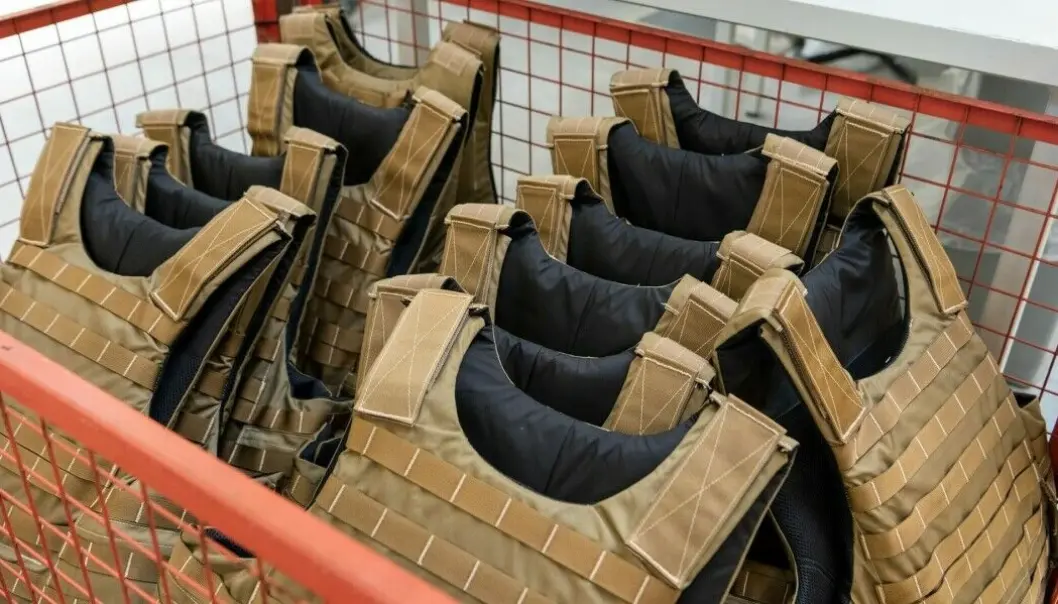 "Western equipment has changed the war, but we should have given much more," says researcher
Like most other countries, Norway is sending equipment which is relatively old, yet still works.
On Wednesday morning, the national newspaper VG reported that the Norwegian government has donated around 100 Mistral anti-aircraft missiles to Ukraine (link in Norwegian). This is a short-range weapon used from a vehicle, ship, or helicopter.
"This is first and foremost a weapon system to protect oneself from combat helicopters and low-flying combat aircrafts," associate professor at the Royal Norwegian Air Force Academy Lars Peder Haga tells NRK (link in Norwegian).
According to VG, the Mistral air defense is to be phased out and replaced in Norway.
"Like most other countries, Norway will provide Ukraine with relatively old equipment which still works. We can safely say that this has changed the war. But why stop here? Western countries should have done much more," researcher Ståle Ulriksen at the Royal Norwegian Naval Academy (RNoNA) tells sciencenorway.no.
Upon request, the Norwegian Defence Logistics Organisation has provided a list of what military equipment has been delivered from Norway to Ukraine to date.
"The list contains weapons and equipment worth more than NOK 200 million," senior adviser Hans Meisingset of the Norwegian Defence Logistics Organisation says. This is in addition to the roughly 100 anti-aircraft missiles that were announced on Wednesday. NOK 200 million is just under 23 million USD.
"The shipment of equipment and 2,000 M72 anti-tank weapons was sent by plane and trucks from March 3rd. A new shipment of M72 was sent at the end of March," Meisingset says.
Anti-tank guided missiles are used against armored vehicles such as tanks and personnel vehicles carrying soldiers.
The Norwegian Armed Forces' list:
The value of the donations has been set by the Norwegian Armed Forces at a replacement value of NOK 206 million.
4,000 M72 Light Anti-Tank Weapons (LAWs) using high explosive, 66mm, hollow charges - manufactured in 2003.
5,920 used and unused helmets of the type 'Soldier 2000', originally delivered to the Norwegian Armed Forces by Cato Ringstad AS in Halden.
1,750 bulletproof vests (model M07 protective vest). From the Norwegian Armed Forces' warehouses, originally delivered from the Norwegian NFM Group AS located in the town Ski. This is used material.
1,534 used and unused protective masks with filters of the type NM180. These were being phased out, the Norwegian Armed Forces states.
2,032 pairs of unused older model M03 combat boots.
23,857 M75 field uniform trousers, used and unused.
15,000 field rations from Drytech AS in Tromsø.
1,991 sleeping bags. These were being phased out by the Norwegian Armed Forces. Both unused and used material.
11,886 sleeping pads. These were being phased out by the Norwegian Armed Forces. Both unused and used material.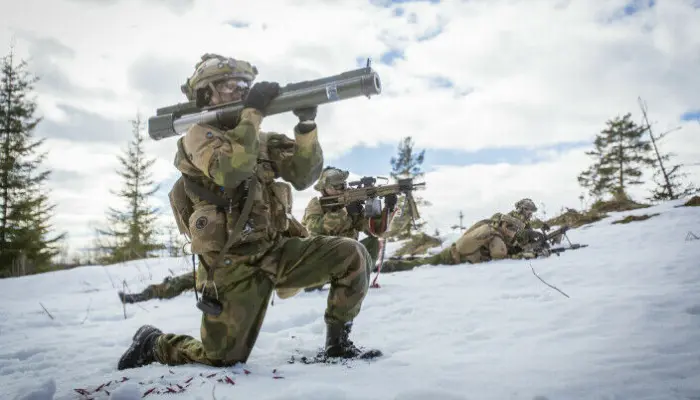 Researcher is critical
Researcher Ståle Ulriksen at RNoNA is most concerned with weapon deliveries. In the beginning, Norway stated that it would only provide protective equipment to Ukraine, but the government changed its mind. Norway has now sent 4,000 M72 light anti-tank weapons in addition to about 100 anti-aircraft missiles.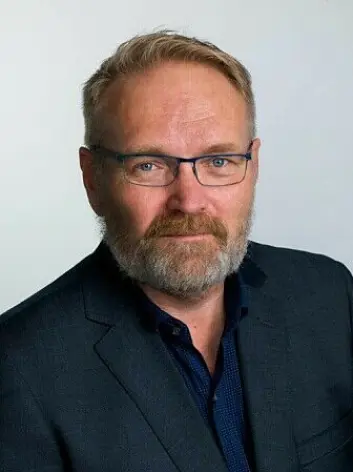 "The weapons support from Norway and other western countries has changed the war and led to Ukraine forcing the Russians back in several places," Ulriksen says.
However, he believes that the support should have been much clearer. Ukraine has requested anti-ship missiles from Norway, but has not received a positive response. Ulriksen believes we should 'push on'.
Ulriksen refers to the Norwegian Armed Forces' own information that these missiles are from 2003 and are close to 20 years old. The British are providing anti-ship missiles that expire in 2023. European countries are providing nearly obsolete equipment, he believes.
Anti-ship missiles can be steered towards the target and fired from ships, planes and helicopters. Penguin is an anti-ship missile that was developed by Kongsberg Våpenfabrikk (Weapons Factory) in the 1970s.
"The Danes have donated 300 Stinger missiles, but they were so old that they had to be overhauled by the US before they could be sent to Ukraine," Ulriksen says.
Stinger missiles can be fired from the shoulder or from a helicopter and are designed to attack aircraft.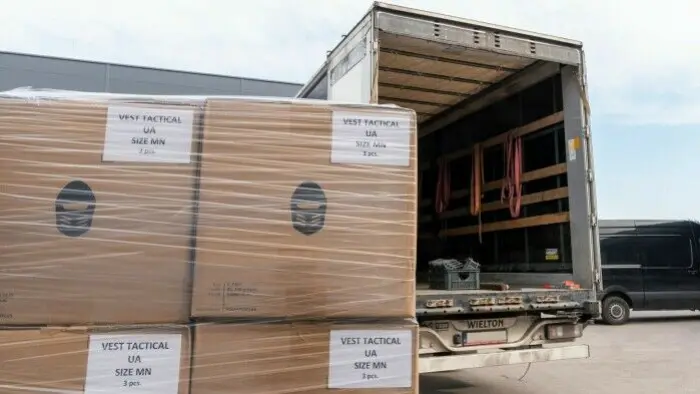 "Can give them M109 and NASAMS"
Ulriksen believes former Warsaw Pact countries could provide S300 ground-to-air systems. These are used to shoot down both aircraft and large missiles. As for Norway, he points out that the country will replace the artillery system M109 from 1969, with the South Korean K9. Artillery is weaponry that can fire grenades, projectiles, or missiles.
In addition, Norway has the advanced NASAMS system, which is used to shoot down planes and missiles from the ground.
"We are in the process of phasing out the M109 artillery and may not need the wagons and systems anymore. The 155-millimeter ammunition is NATO-standard and easy to obtain. As for NASAMS' ground-to-air system, we set it up in Washington after September 11, 2001, so we have systems that could be very beneficial to the Ukrainians in the war. The problem is that we have too little of it," says Ulriksen.
On April 12, British Secretary of State James Heappey announced that Ukrainian soldiers would receive military training on British soil. Ståle Ulriksen believes that Norway and other NATO countries should offer Ukrainians education and training in the use of equipment.
Behind these opinions lies a firm belief in the necessity to stop the regime in Russia. Ulriksen predicts that the war is now entering a terrible phase with fare more war crimes being committed by Russia. He believes the NATO countries have allowed themselvels to be intimitated by the threat of nuclear weapons, and subsequently have given Russia greater room for maneuver than necessary.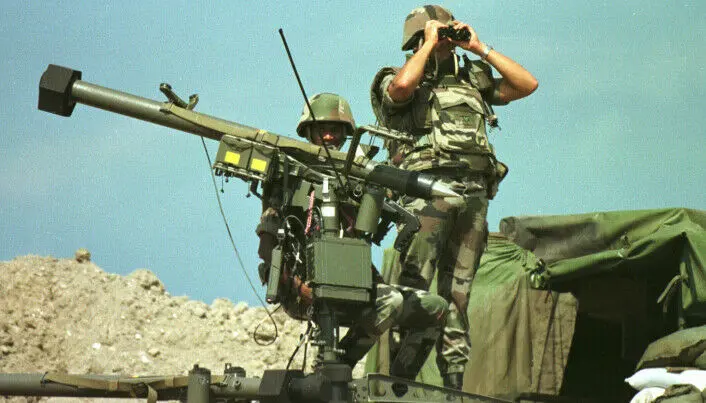 "The threat of nuclear weapons is the only reason why NATO does not do more. NATO would have crushed them if it had been another country. Russia has a regime that must be stopped. They must lose the war, but they have not lost it yet. Norway can provide Ukrainians with training on more advanced weapons systems without taking part in the war," says Ulriksen.
Will not disclose more
The Norwegian Armed Forces will not disclose plans or other shipments of military equipment, the Ministry of Defense states.
"The government is continuously considering whether Norway should send more weapons to Ukraine. The Norwegian Armed Forces assess the type of military equipment that may be relevant. We will not go into more detail about this now," state secretary Bent-Joacim Bentzen of the Ministry of Defense told sciencenorway.no before Easter.
sciencenorway.no has presented Ulriksen's opinion on providing more equipment and training to the Ukrainians.
Altered productions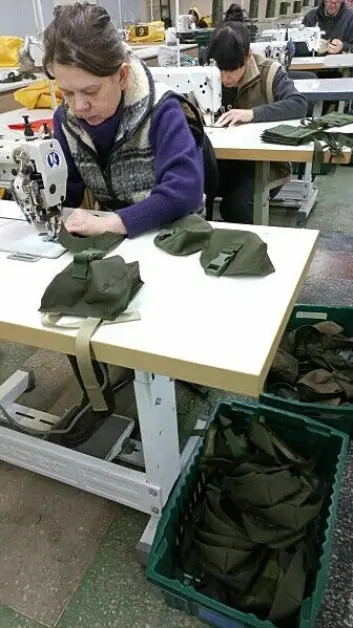 The list of equipment includes 1,750 bulletproof M07 vests from the Norwegian company NFM Group with its headquarters in the town Ski, not far from Oslo.
"This is a 25-year-old Norwegian company, which has become Europe's largest supplier of bulletproof equipment," executive vice president Walter Øverland says.
The group had sales of around NOK 950 million last year, roughly around 108 million USD. Interestingly, in recent years parts of the equipment have been produced in Lviv, Ukraine, where the company built a factory with 130 employees.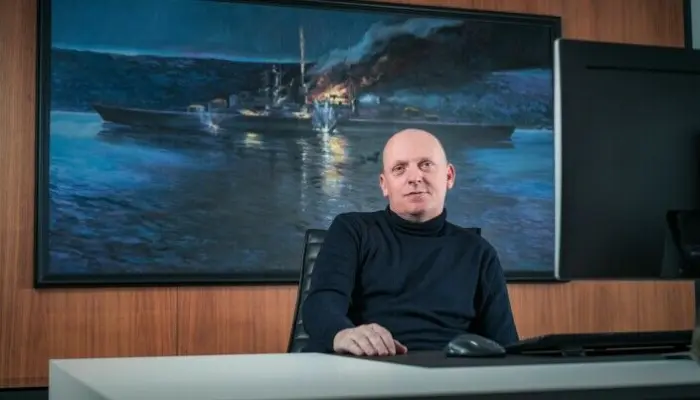 When the war started, they implemented contingency plans and moved machinery and equipment to their factory in Poland and offered employees to move with them. From there, the company changed their production, and now the Norwegian company sends 3,000 customised tactical vests a week from Poland across the border to Ukraine.
"It is a somewhat simplified model, which still meets the needs. We send two lorries a week, on behalf of different countries that support Ukraine," says Øverland.
He says that the move was relatively undramatic, and a number og employees have moved to Poland to continue working for the company.
———
Translated by Alette Bjordal Gjellesvik.
Read the Norwegian version of this article on forskning.no