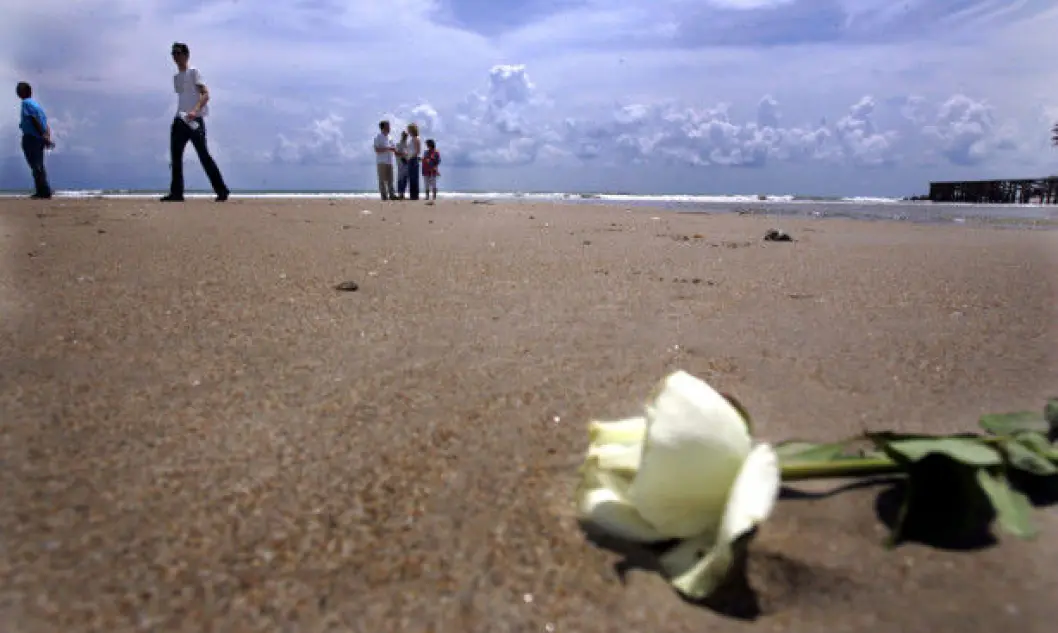 Most Nordic survivors of the 2004 tsunami are doing well
"Humans can withstand great strain. This important finding in the trauma research can provide hope and faith", says researcher who has followed individuals affected by the tsunami for years.
It has been 15 years since the several metre-high waves hit a number of countries in Southeast Asia and took the lives of an incredible number of people.
Somewhere between 220 000 and 300 000 died.
Many of the affected areas were tourist destinations with hotels and bungalows dotting the beaches. In Thailand, where many Nordic tourists were spending their holidays, the wave hit land just after ten o'clock on the morning of 26 December. Many people had already arrived on the beach.
Researchers have now summarized how the disaster affected the lives of the Nordic tourists who were impacted.
Total of 91 Nordic studies
A total of 84 people from Norway, including 26 children, never returned from their Christmas holidays.
Sweden was one of the hardest hit countries in Europe. Fully 527 Swedes perished, 140 of them children. Sixteen people have still not been recovered.
Uppsala University in Sweden recently published a report. It tells the story of how things went for the tourists who thought they would be enjoying an idyllic Christmas on a beach in Southeast Asia, but instead experienced the nightmare of their lives.
Ninety-one Nordic scientific studies are included in the summary.
Learned a lot
Just six months after the incident, the Norwegian Centre for Violence and Traumatic Stress Studies (NKVTS) started a research project on the tsunami. They sent out questionnaires to some of the individuals affected by the tsunami. The results of this research project are also included in the report from Uppsala University.
Eventually, the questionnaires were translated into Swedish and Danish and used for similar surveys.
The Nordic research material from after the tsunami is unique internationally. A huge number of people were subjected to extreme stress in a short time.
"This material has taught us a lot about how people react in critical situations," says Trond Heir. He is a researcher at NKVTS and a professor of psychiatry at the University of Oslo. He has been following the victims of the tsunami for many years.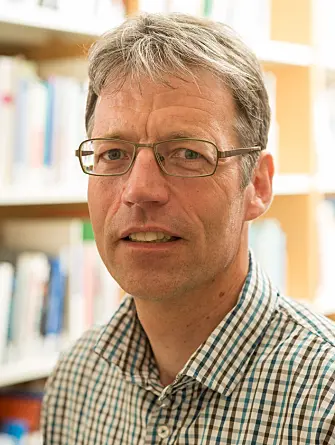 People react very differently to crises
The Norwegian, Swedish and Danish researchers have emphasized slightly different things in their research. But they have compared some of the main findings, which turn out to be very similar between the countries.
One of the most important findings is the great variation that exists in how people cope with being at such extreme risk of death.
"There isn't necessarily a strong association between what people actually experience and what kinds of problems they suffer from afterwards. Some can handle a tragedy's aftermath relatively well. Yet, others who were in less danger may identify so strongly with the incident and the others who were in mortal danger that the event becomes a big thing for them anyway," says Heir.
Worst that can happen is losing a child
However, some things are serious for almost everyone.
Losing a child causes the most problems later in life.
"We're never prepared to lose a child, and for most of us such an event leaves lasting traces. For many people, it takes many years to return to a good life again. Also striking is that this applies regardless of whether we're talking about the death of a small child or an adult child. Losing a child is always wrong. You're not supposed to survive your own child."
The hardest hit were people who both lost a child in the tsunami and whose own lives were at risk. The researchers found that half of these individuals developed mental health issues.
Treatment didn't matter much
Researchers note that not much is understood about what the protective factors for mental illness are after such events.
"We still don't know much about that. But genetics and personality probably have a lot to do with it. We know that our social environment, the quality of our relationships and the strength of our social networks all play a big role," says Heir.
Having something to go back to, where your daily life grabs hold of you through work or school, is also very important.
It is also important to avoid making the event a turning point one's life, says Heir.
"Holding onto your identity as a victim of serious incidents often functions as a self-fulfilling prophecy," he says.
Researchers have not looked systematically at the importance of treatment. Based on the small numbers they have, the treatment received from a psychologist or psychiatrist did not play much of a role. People who had such therapy did not process their trauma or grief reactions any faster than others.
Most people are doing well
The Nordic researchers summarize that one of their main findings was that 15 years after the tsunami, most people are doing relatively well.
Heir isn't that surprised.
"Human history is full of crises and disasters, death and misery. As a species, we've developed based on the experiences we have had over time. We've been selected to withstand stress," he says.
This is an important message for trauma research.
"Most people are doing well," says Heir. He believes it is just as important to convey hope and belief in recovery after such a disaster as to focus on everything that can go wrong.
Heavy research topic
Heir admits that working as a researcher who deals with events that leave people hurting and in great pain for a long time is tough.
"We identify with people who are suffering. You have to be pretty strong to keep doing this work over time."
It can be rewarding to find that the research helps others get better. NKVTS researchers have experienced this with their post-tsunami research.
When the researchers travelled back to Thailand within the first year after the disaster with a group of people who had been there, they had an interesting experience.
"We felt that they benefitted a lot by coming back and understanding what had happened. Daring to stay in the same place and swim on the same beaches where they had experienced the worst nightmare of their lives or lost loved ones was a powerful experience for them. They said life got better afterwards," said Heir.
The researchers used this experience from the tsunami-research after the 2011 Norway attacks, when a Norwegian terrorist killed 77 people. Researchers brought government quarter staff into the building where they had been working to see the damage from the bomb. On Utøya, where politically active youth from the labour party had been attending a summer camp, the researchers collaborated with Kripos, a special branch of the Norwegian Police Service, to take the survivors with them to the island and showed them the place where their loved ones had been found.
Reference:
Bergh Johannesson, K. (2019). (Psychosocial consequences of the 2004 tsunami disaster from a Nordic perspective: An overview of fifteen years of research.) Report No. 2019: 1. National Centre for Disaster Psychiatry, Uppsala University: Uppsala, Sweden (in swedish).
———
Read the Norwegian version of this article at forskning.no