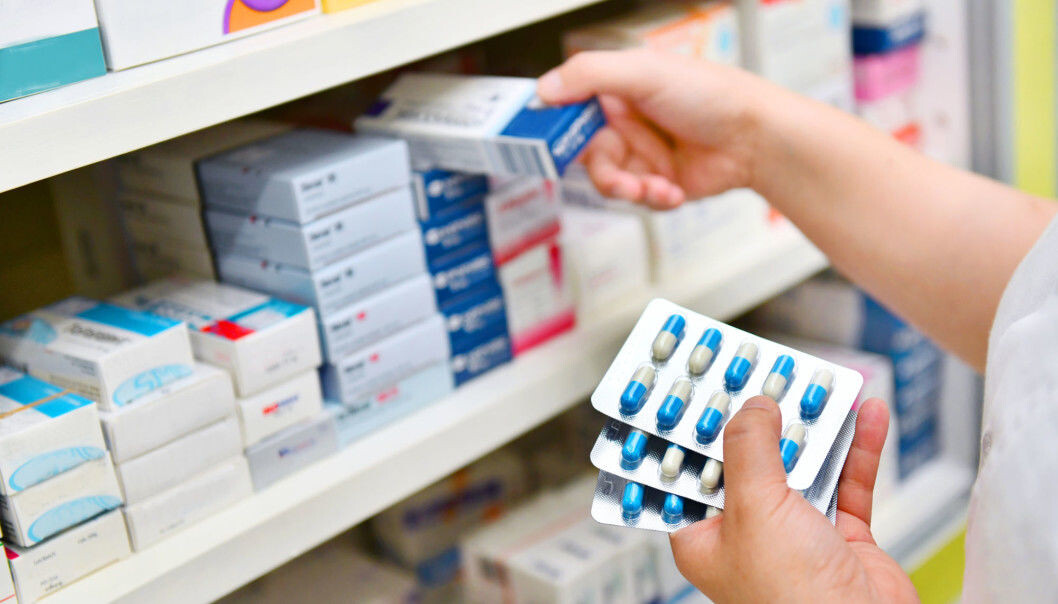 Experts want to free medical research and healthcare from ties to the commercial pharmaceutical industry
Pharmaceutical companies are behind much of the research on new drugs and have an influence on medical education and guidelines for treatments. It's time for this to change, a group of international scientists says.
Studies have shown time and again that when the pharmaceutical industry does research, or pays for it, the results tend to show that the drugs in question work.
At the same time, the industry is deeply involved in most parts of the system around the development, approval and use of medicines.
Now a group of experts from eight Western countries say this must change. Their analysis of the situation was recently published in the medical journal BMJ.
In it, the researchers outline how the influence of the industry and its financial interests distort the process of both drug development and use. The consequences harm patients and waste health system resources, they write.
They propose several measures to loosen the pharmaceutical industry's tight grip on our health care systems and our medicines.
Ties to the industry
Per Olav Vandvik is one of the Norwegian signatories of the analysis. Besides being a professor of medicine at the University of Oslo, he is also the head of the non-profit foundation MAGIC, which aims to create trustworthy evidence-based clinical practice guidelines, including appropriate management of commercial interests.
One of the projects, the BMJ Rapid Recommendations, aims to fast-track new evidence into practice.
"In this project we are extremely strict when we consider what financial or other ties experts we use may have to the industry", says Vandvik.
"Even so, we still manage to find experts all around the world with no ties to the industry".
So why this piece in the BMJ about independence from big pharma, why now?
"The background for our initiative is the recognition that financial conflicts of interest have a huge impact on research, education and practice in health care, for example related to drug treatments", says Vandvik.
"This has of course been recognized for some time, but we haven't managed to come up with good strategies to handle the issues and the adverse consequences. This analysis is a first step toward, we hope, coming up with better and more coordinated strategies", he says.
Universities begin, the industry finishes
In simple terms, today's drug development system works like this: Researchers at the world's universities find substances that may become drugs.
They test them on cells and animals. When university researchers find something promising enough, the industry takes over.
Pharmaceutical companies buy the patents for promising drugs and start testing drugs on people. When a drug has a good enough effect and few side effects, the company creates a finished product that can be sold to patients and hospitals.
The process from promising to finished product is long and costly, and most drugs are rejected along the way.
"Advancing a drug typically involves 10 to 12 years of development and costs billions. Only the industry has the muscle to do this," said Steinar Thoresen, medical director of the pharmaceutical company AbbVie and a member of the Norwegian Pharmaceutical Industry Research and Development Committee, in a story published on forskning.no in 2017.
Only publish positive results
The problem, however, is that commercial interests today control much of the development and use of drugs, writes Ray Moynihan of Bond University in Australia, along with Vandvik from Norway and researchers from six other countries.
For example, studies have shown that drug companies more often publish results when the studies show that the drugs work. However, the results that don't show a good effect are left in a drawer. Thus, a drug can appear to be much more effective than it really is.
It has also been shown that studies sponsored by the industry, or led by researchers who have financial ties to pharmaceutical companies, often have more positive results than independent studies.
In addition, several institutions that regulate the use of medicines are also dependent on money from the pharmaceutical industry. This applies, for example, to the European Medicines Agency (EMA) and the US Food and Drug Administration (FDA).
Involved in education and guidelines
In many countries, the industry is also involved in the education of health professionals, and it is often the companies themselves that provide information on the effects and side effects of the drugs.
In addition, researchers and clinicians associated with the industry often help to formulate guidelines for the treatment of various diseases.
Such guidelines – developed according to standards and methods for trustworthiness - are Per Olav Vandviks area of expertise.
"This is one of the areas where a lot of work has actually been done, in order to curb the influence of the pharmaceutical industry. We have standards for disclosure of conflicts of interest and for how to manage them. Unfortunately, these aren't necessarily practiced very well", he says.
The WHO for instance recently retracted their guidelines on the use of opioid analgesics as these "were heavily tainted by commercial bias", writes Retraction Watch.
Vandvik also cites the areas of cardiology and oncology – hearts and cancer – as fields of medicine and research where conflicts of interest often are not disclosed, and where there is an acute need for more attention to these issues.
"The industry has a massive influence within cardiology and oncology, in what research is done, what is published and what is recommended in guidelines. There are strong interests in this field, and they are very good at positioning themselves."
Vandvik mentions the European Society of Cardiology. According to a recent publication, 77% of the 60 million Euro annual income of this society comes from the industry.
"And most of the experts who make guidelines within this field seem to have direct affiliations with the industry", Vandvik says.
"There's obviously a lot of good research going on within these fields. But there is also a great and well-oiled machinery that works on getting new treatments out there through for instance clinical guidelines. A lot of the people who front these new treatments have ties to the industry."
Unprofitable medicines
Industry, patients and health authorities do not always share similar interests.
The world, for example, is in desperate need of new antibiotics, for use against bacteria that have become resistant to older medicines. But this development is moving at a snail's pace, because it is not profitable for the industry.
Companies are also not particularly interested in doing studies that can show that medicines are used unnecessarily, or can be replaced by other types of treatment.
It is also more profitable to research new drugs for the chronic diseases common in the western world, than to find medicines that can cure diseases that mostly affects people in developing countries.
Another issue is drug prices.
Where the pharmaceutical industry has a lot of power, as is the case in the United States, medicines cost up to ten times as much as in Norway. Strong public health agencies in Norway and other European countries have enough power to negotiate with drug companies for lower prices.
All in all, commercial operators tend to exaggerate the benefits and undercut the disadvantages of various medications, Moynihan and his colleagues argue.
Now they want change.
Norway is a good example
Researchers believe the authorities should require independent researchers to provide the documentation we need to decide which medications to use.
Those who make decisions, offer advice and prepare treatment guidelines should not have financial ties to the industry, Moynihan and his colleagues write, adding that commercial interests should not play a role in the education of health professionals.
The researchers behind the analysis cite Norway as a good example in this regard. Here, the Norwegian Medical Association has decided that industry-sponsored meetings and courses do not count as formal education.
Norwegian authorities are also lauded for their policy of funding services that provide independent information on medicines.
And in Denmark, doctors who are advisers to pharmaceutical companies cannot create national guidelines for treatment.
More public research
Moynihan and his colleagues also don't rule out the public sector taking over more of drug development work.
The possibility is not completely untested, they write.
Italian authorities, for example, have taxed pharmaceutical companies and used the money to fund public research. And over the last 15 years, the Drugs for Neglected Diseases initiative has led to the development of drugs under public control.
The common denominator in these projects is that the work is driven by the needs of patients.
It is conceivable that increased public spending on research may be partly offset by reduced drug prices and less unnecessary medication, the researchers write.
StatMed – Norway's new oil?
The suggestion of more public investment in pharmaceuticals came up in Norway last year, when Mette Kalager, professor and medical editor at The Journal of the Norwegian Medical Association, wrote that Norway should create a state-owned pharmaceutical company under the name of StatMed.
"We keep asking what we're going to make a living from after the oil. One possibility is to become the owner of a global, ethical and democratically run pharmaceutical company", she wrote in an editorial.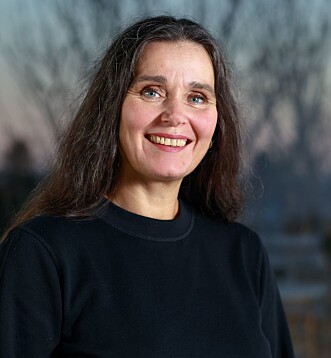 Kalager welcomes the initiative in the BMJ-analysis. Her own article about StatMed was widely read and elicited enthusiastic responses from her colleagues, though not so from the pharmaceutical industry.
But is it realistic? Kalager believes definitely so.
"Obviously, we can't be naive, StatMed would be part of the industry. We would have to make profit; the pharmaceutical industry is much about profit for the shareholders. As a publicly-owned company, the profit would be reinvested in the company and the state could define how the profit should be used. StatMed would need profits, as for instance developing drugs against resistant bacteria needs enormous investments."
Using the knowledge and infrastructure that Norway has from the oil industry, Kalager believes a state-owned pharmaceutical company could achieve many things – it could give work to a lot of people, increase medical knowledge in the Norwegian research and health care system, contribute to solving global challenges, fairer prices and so on.
She has no doubt that given a different system for developing medical treatments, we would have had a cure for malaria a long time ago.
"With StatMed, the patients would be the focus. Actual needs, not profits."
Strictly regulated industry
The pharmaceutical industry, for its part, argues that the public sector does not have the resources needed to develop new medicines.
They also remind us that a great deal of work has been done to clean up old sins, and that most of the data from industry studies today are made available.
"There is hardly an industry that is so strictly regulated, and a number of measures have been taken to ensure transparency. The results from as much as 93 per cent of all industry-sponsored clinical trials on new drugs are now published," wrote Katrine Bryne of the Association of the Pharmaceutical Industry in Norway in 2018.
She wrote that studies have shown that the pharmaceutical industry is actually better at reporting results than university researchers.
Slow, but unstoppable, change
Moynihan and his colleagues acknowledge that there are different views on the situation.
"There is a debate about where the boundary lies between valuable collaboration and relationships that do not serve patients or the public," they write in their BMJ analysis.
Nevertheless, they have no doubt that it is necessary to make medical research less dependent on commercial interests. They also think this shift is inevitable.
"Such transformation will be slow but may be unstoppable because human health, the sustainability of our health systems, and trust in medical science will be the beneficiaries," they write.
Reference:
Ray Moynihan et al., Pathways to Independence: Toward Producing and Using Trustworthy Evidence, BMJ, December 2019.
———