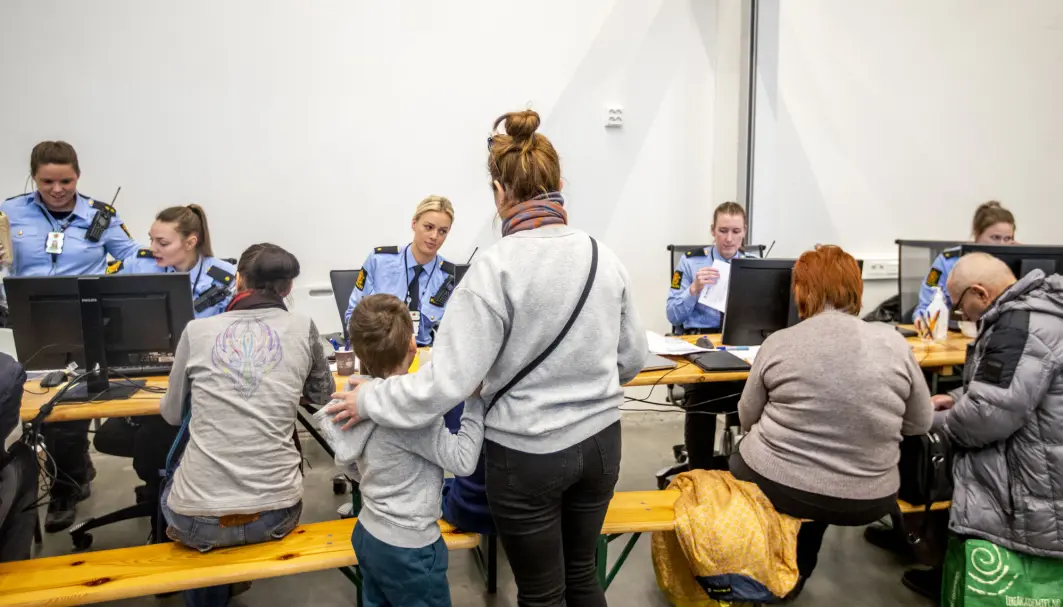 More than 70 per cent of Ukrainian refugees struggled to find the right information, report shows
"I think this is the first time the authorities have been interested in how refugees themselves experience their first encounter with Norway," says researcher.
The Norwegian Institute for Urban and Regional Research (NIBR) recently released a report on Ukrainian refugees' first encounter with Norway. The researchers have produced the report on assignment from the immigration authorities UDI and IMDi.
In the report, the researchers write that there is a great willingness to integrate among Ukrainian refugees and that they are generally satisfied with their reception.
However, more than 70 per cent of the refugees state that it was difficult to find correct and understandable information about how to integrate. Their main concern was finding a place to live and when they could move in.
Many refugees said that they found it difficult to navigate between the various government websites. One unified website with all the information they need would have been helpful.
First time refugees' perspectives surveyed so early
"We're quite sure that this is the first time that refugees' perspectives have been obtained so early in the process," says Vilde Hernes, a researcher at NIBR and head of project for the report.
The researchers used what they somewhat simplistically call a three-step method. First, they interviewed frontline workers and volunteers who had been in close contact with Ukrainians after their arrival in Norway.
Then they conducted group and individual interviews with 40 Ukrainian refugees. Refugees were also observed at the National Arrival Centre in Råde municipality.
The researchers then created a survey which they sent out to adult Ukrainians who had fled to Norway. They received responses from 680 individuals.
The Norwegian broadcaster NRK reports (link in Norwegian) that more than 31 000 refugees from Ukraine have come to Norway since Russia's invasion. The total number of Ukrainian refugees is around 7.8 million to date, according to the UN Refugee Agency.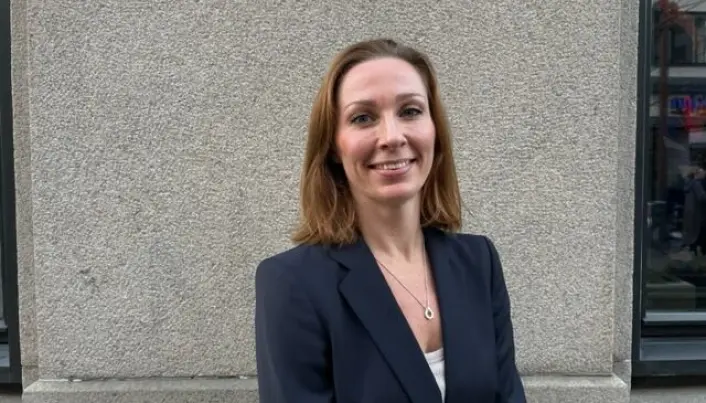 Unique data
The new report is based on information that was collected in May and June this year, at the very beginning of the war.
"We believe the fact that we got started so quickly gives us unique data," says Hernes.
Her experience from research on the corona pandemic a year and a half later indicates that people usually don't remember as well in retrospect.
"People don't remember the details as well afterwards," she says.
She says some research and investigations have been done on how the integration process is experienced by refugees, but that this report differs from what has been written before.
"In previous situations with a high influx of refugees, the focus has been more on austerity measures, so I think this is the first time the authorities have been interested in how the refugees themselves experience their first meeting with Norway," Hernes says.
60 per cent do not speak English well
According to the report, Ukrainian refugees in Norway are mostly highly educated, and 90 per cent speak both Ukrainian and Russian fluently.
Only 11 per cent state that they know English fluently.
Thirty per cent speak basic English, and 60 per cent say they either speak English poorly or do not speak English at all.
About a third of the refugees who responded to the survey stated that access to interpreters was insufficient. Thirty per cent were only provided an interpreter in some cases and five per cent did not have an interpreter at all.
But the majority of refugees who received sufficient help from an interpreter – almost 80 per cent – responded that the services were good or excellent.
Unclear information
Another challenge for the refugees was that they found much of the information to be unclear and inadequate. IMDi admits in the report that due to frequent emergency measures, providing good and up-to-date information became difficult.
To find information, the Ukrainian refugees mostly used official Norwegian websites, but considerable competition from the use of social media channels caused some confusion. Many Ukrainians shared and compared information on social media, which could provide fertile ground for spreading rumours and misinformation, the researchers write.
Refugees not in reception centres are least informed
Just under half of the Ukrainian refugees lived in private homes or with family and friends.
The refugees themselves were very satisfied with this arrangement, but according to people who worked with the refugees, refugees who lived privately were often less well informed.
Many were also directly misinformed about relevant procedures and rights, according to the report.
Financial assistance varied
Location had a lot to say about which offers the refugees received. Refugees in Oslo generally received better offers than refugees elsewhere in Norway. Different municipalities also had varying practices for financial assistance. The result was that some refugees were better off than others, depending on where in Norway they were.
These discrepancies spread on social media and led to frustration, according to the report. Some of the individuals interviewed said they were surprised to find such inequality in a country like Norway.
The report also found that some Ukrainian refugees did not receive the money they were entitled to in the first months. In August, the UDI announced that these refugees will be reimbursed.
Reference:
Vilde Hernes et.al: Ukrainian refugees – experiences from the first phase in Norway. Report from NIBR, 31/10-22.
———
Read the Norwegian version of this article at forskning.no