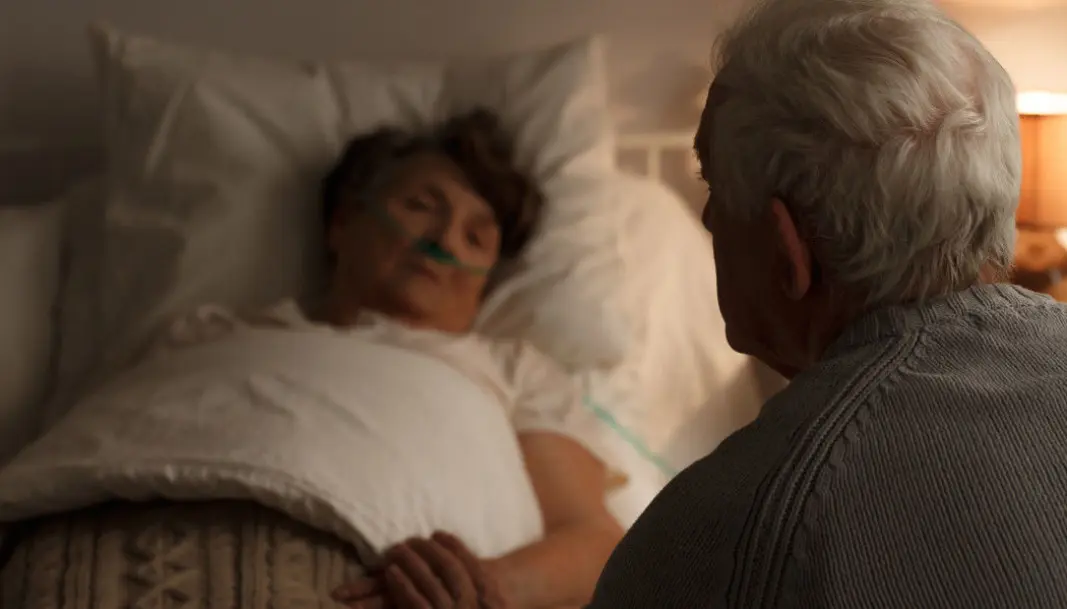 We need to talk more about how we want to die, says researcher
In Norway, about twelve per cent of people who died last year did so at home. Why don't more people get a planned ending of their lives, in their own bed?
Most people end their lives peacefully, says doctor and researcher Camilla Kjellstadli.
She recently submitted her doctoral dissertation, in which she takes a closer look at who is dying at home in Norway.
Not much research has previously been done in this area.
Slightly disheartening
Kjellstadli found that two-thirds of Norwegians who die at home may have experienced a sudden or unexpected death.
"I was surprised that so many of the home deaths don't seem to be planned to happen at home. That means that very few people have received help from the health care service in creating a home health plan enabling them to die according to their own wishes," she says.
She is a bit disheartened by this finding.
"Not many people need specialized palliative end-of-life care. If you have good follow-up from your GP to manage your pain, and from home health services and next-of-kin, being able to stay at home when nearing the end of life can be a supportive and dignified experience, both for the dying person and the other people involved", she says.
Few receive visits from GP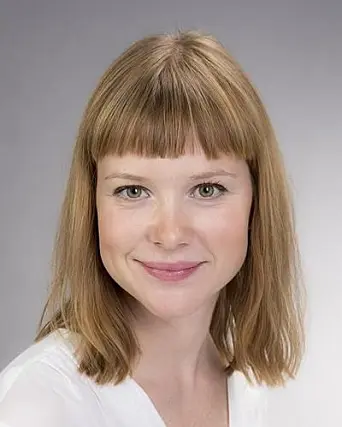 Most deaths that occur at home are due to cardiovascular disease and cancer. More men than women die at home.
Mostly the elderly die at home, but the proportion of home deaths is greater in younger age groups.
Smaller municipalities have more home deaths than the largest ones.
Having studied public records of the entire population in Norway, Kjellstadli is also surprised at how little help people who died at home received towards the end of their lives.
Fewer than one in ten received home visits from their GP or had a GP who coordinated services with other health personnel during a patient's last four weeks of life.
Almost half received no home nursing care in their last few months of life. Those who received the most care received an average of only one hour of home nursing daily.
"Less than one hour of help a day during your last week of life isn't much. In addition, it turns out that very few people received a home visit by their GP before they died," says Kjellstadli.
Most people want to die at home
A lot of people want to die at home, if we're to believe international research.
This preference has not been investigated in Norway. But in a number of other countries, such as Sweden and Denmark, researchers have asked people about this.
Kjellstadli says, "No matter who you ask, young or old, healthy or sick, a majority of people say they want to die at home. There are also studies showing that most people don't change their minds about this."
However, often this option is not what happens.
In last place in Europe
Research shows that Norway ranks lowest in Europe in terms of allowing home deaths for people who would like this option.
In countries like Italy, Portugal and the Netherlands, more than 30 per cent of people die in their own homes. In Denmark, 24 per cent died at home in 2017.
Part of the reason that Norway lags behind on this issue is that the country has a well-developed welfare state and many nursing homes.
But it is also about the fact that some countries are better at helping fulfil the wishes of the dying and their next-of-kin to die at home, according to Professor Bettina S. Husebø at the University of Bergen (UiB).
Many terminally ill patients are moved around a lot towards the end of their life, Kjellstadli and Husebø found in their study.
Talk about it
A number of European countries have invested heavily in supporting people to die at home, such as the Netherlands and the United Kingdom.
These countries place a greater emphasis on advance care planning than Norway does.
"Advance care planning isn't utilized much in Norway. To some extent, it happens in nursing homes. However, that is often difficult because many residents have advanced dementia. Ideally, these conversations should happen at an earlier stage. But then there's the problem of just when is the right time to talk about how we want to face death," says Kjellstadli.
Need to make a plan
The researcher thinks anyone who wants to die at home should talk to someone they trust about this. It could be a family member, the GP or a home health nurse.
Together they can craft a plan for what the person would like their final months of life to look like.
"Often, this kind of plan doesn't occur unless a health care provider initiates the process. This reflects the need for health care providers to receive training that gives them the tools to facilitate good advance care conversations and planning. Raising awareness around dying at home offers great potential benefits.
Kjellstadli believes these conversations should include much more than simply the question of where a person wants to die.
Established guide for health personnel
Trygve Johannes Lereim Sævareid wrote his doctorate on advance care planning in 2019.
The researcher quickly found out that health care personnel need training in conducting this kind of conversation and planning.
It's not just a matter of sitting down to talk about these things, even for people who have been working with elderly patients for a long time, says Sævareid.
The researchers therefore developed a guide for health personnel. Sævareid's work now involves advising and teaching health personnel how to use the guide.
Translated by Ingrid P. Nuse
Reference:
Camilla Kjellstadli: Dying at home in Norway: Health care service utilization in the final months of life, PhD at the University of Bergen, 2020.
———
Read the Norwegian version of this article at forskning.no