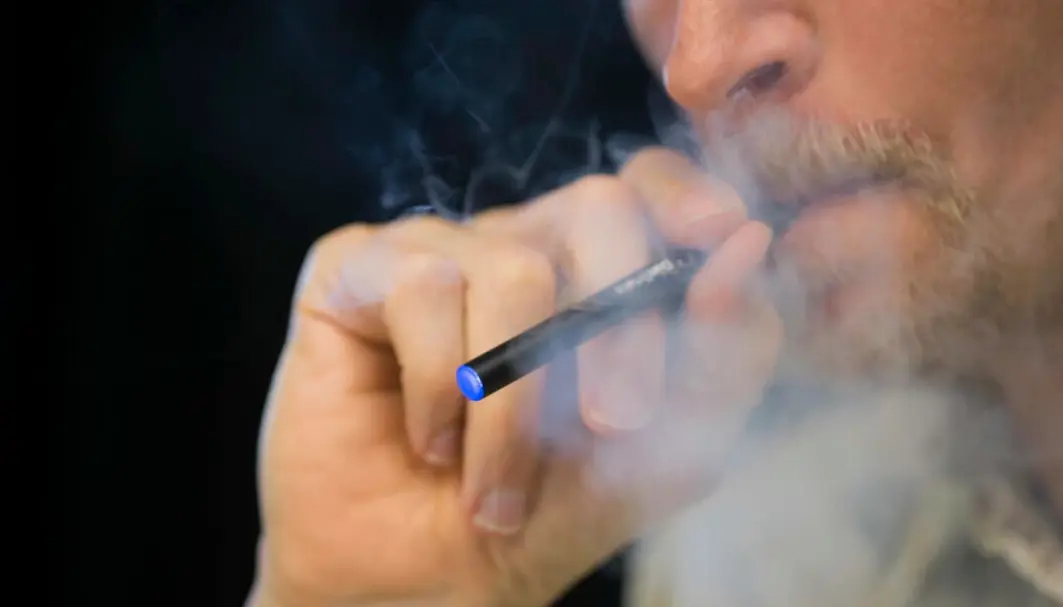 E-cigarettes can be harmful to your health
E-cigarettes containing nicotine can have harmful effects on the health of the user, a new report from the Norwegian Institute of Public Health (NIPH) finds.
The institute concludes (link in Norwegian) that based on current knowledge, using e-cigarettes containing nicotine can have harmful health effects on, amongst other things, the respiratory tract and the cardiovascular system.
It can also pose a risk to mother and child during pregnancy. It can affect the development of the brain, just like other nicotine-containing products, according to the NIPH.
Conversely, they point out that most studies concerning e-cigarettes have only looked at the effects of short-term use, and that there are no long-term studies.
"Nevertheless, the knowledge base is sufficient to conclude that the use of e-cigarettes can cause damage to your health," says senior researcher Rune Becher at NIPH.
E-cigarettes constitute a complex product group with great variation in product types and e-cigarette liquid contents. This means that there is also great variation in what the individual user is exposed to.
In Norway, you can purchase e-cigarettes containing nicotine-free e-liquid. It has so far been illegal to sell e-liquid containing nicotine, but private individuals can, under certain conditions, import a limited amount for their own use. New rules have been adopted that will allow the sale of e-liquid containing nicotine in Norway, based on the EU Tobacco Products Directive.
———
Translated by Alette Bjordal Gjellesvik.
Read the Norwegian version of this article on forskning.no