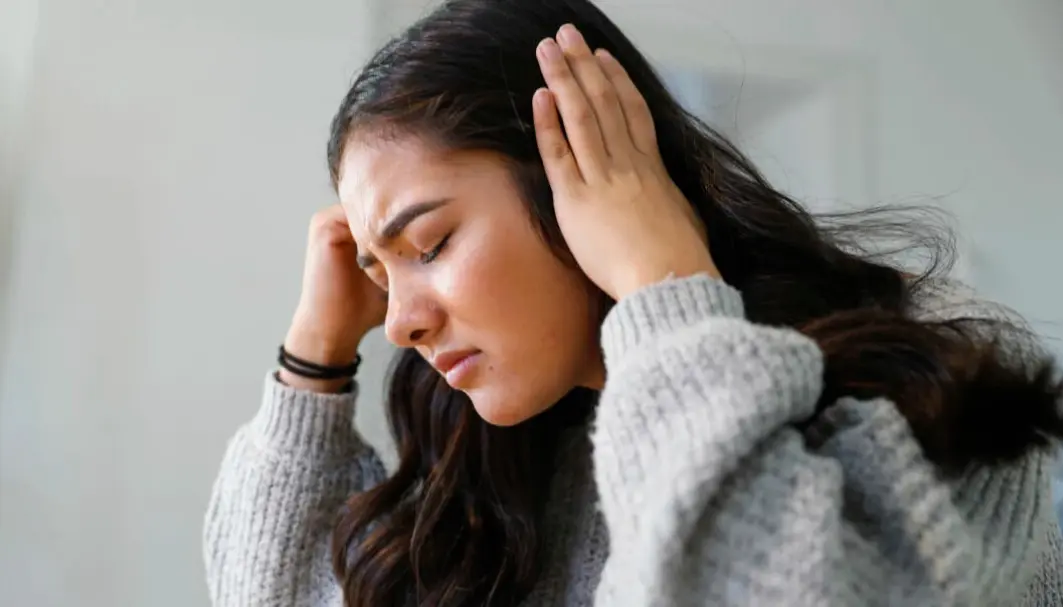 Half of young women struggle with headaches or migraines
Half of women between the ages of 16 and 24 say they suffer from headaches or migraines. This is a significant increase from the 30 per cent who answered the same in 2002.
Figures from Statistics Norway (SSB) show that as many as 31 per cent in the same age group say they are bothered by body aches.
These figures appear in the new report "Women's life and health in the last 20 years" (link in Norwegian) which SSB has prepared on behalf of the Ministry of Health and Care Services. The measurements were done during a period of three months in 2019.
Worse health
Young women today have slightly poorer health compared to women of the same age around 20 years ago. While 90 per cent of women aged 16–24 stated that they were in good health in 2002, the proportion was 87 per cent in 2019, according to SSB.
"Although most people believe that they are in good health, there are many women who still state that they are bothered by symptoms such as stomach pain, headaches, sleep difficulties and other body aches," senior adviser Elin Skretting Lunde says.
The report also shows that 26 per cent of young women reported having sleep difficulties in 2019, while 23 per cent had significant psychological problems.
RELATED:
School-related health
"Some of the problems young women experience are probably linked to school-related stress, as well as demands and pressure related to body and appearance. The extent and increase in these problems must also be seen in the context of the fact that more and more young people are struggling with mental health problems," Skretting Lunde says.
Among women aged 25 – 44, 85 per cent reported having good health in 2019, while 6 per cent said their health was poor. There are also many people in this age group who have persistent pain and suffering.
43 per cent stated that they were bothered by permanent or recurring headaches, and 37 per cent were bothered by body aches. Here, too, there has been a significant increase over the past 20 years.
The report also shows that single women have poorer health than women in a relationship.
———
Translated by Alette Bjordal Gjellesvik.
Read the Norwegian version of this article on forskning.no