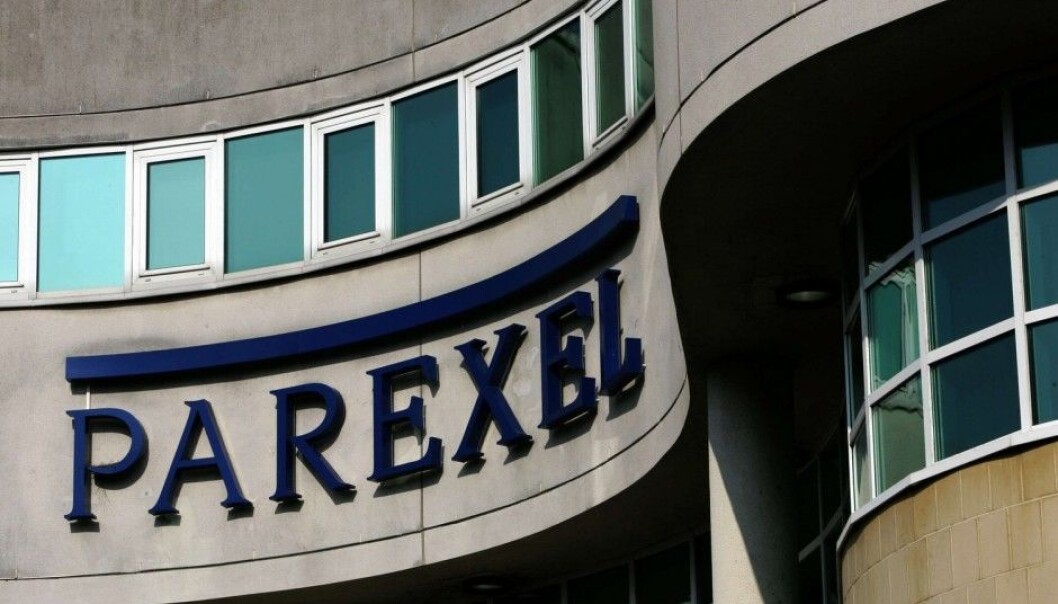 Researchers who endorse miracle cures
There's no shortage of advertisements that promise quick and easy weight loss- and that cite studies to back up their claims. How is this research done?
You see it in the advertising and on the websites: products that supposedly act quickly, with scientifically documented efficacy, and studies carried out by researchers.
One study of a nutritional supplement claims to help you lose weight and target cellulite, so that after only 30 days "...the skin on the thighs became smoother, the orange peel skin improved, the pains disappeared, the thighs were toned and the wrinkles around the knees disappeared."
These are fantastic results in a very short time. Are they true? Can we believe the studies?
And who are the scientists documenting these amazing results?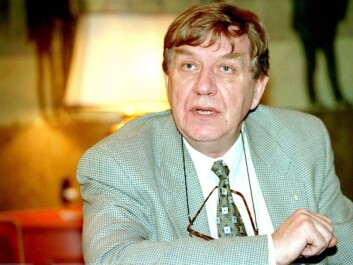 To find out, forskning.no looked into the research behind products for common ailments, such as obesity, hair loss and troubled skin.
Medicine or supplements
Let's say that you've come across an anti-obesity drug. It could be turned into a pill that makes you thinner. You have the opportunity both to get rich and to help the world's obesity epidemic. How do you market your product?
At this point you have a choice. The pill can either become a medication- sold in pharmacies, and recommended by doctors. Or it can become a nutritional supplement - sold in stores.
Launching a new drug often requires 15 years of research. The drug goes through a long and arduous process that includes many experiments, testing on several thousand patients and approval by Norwegian and international regulations. The goal is to find out if the substance actually works and if it has harmful side effects, according to the Norwegian Medicines Agency.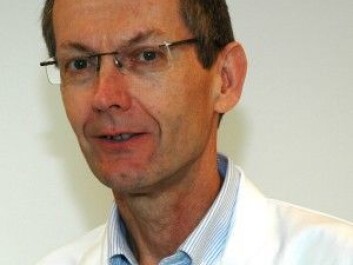 If you opt for the supplement route, you have to make sure it doesn't contain hazardous substances, package it attractively and find a store that will sell it. You don't need to find out if it works or obtain approval.
Yet companies that sell supplements still contract for research on their products, despite the fact that research is both expensive and perhaps risky: what if the studies indicate that the product doesn't work?
Why do they do it?
Needed for marketing
According to Erling Thom, products can be marketed and claims made without any documentation. But if you want good and powerful marketing, you should do studies, he says.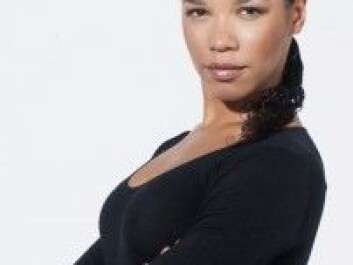 If marketing is the goal of the research, manufacturers want the results to be good. forskning.no has reviewed numerous studies on supplements and found that they almost always show that the products work.
forskning.no met with Thom, a pharmacologist who has been active in research on supplements for 25 years, most recently in his own company, Erling Thom Consulting. And despite the fact that he is now 77 years old, he is still working, albeit – in his words- on a modest scale.
He explained the research process for nutritional products.
"The product manufacturer contacts a contract research company. We discuss the number of patients to be included in the study, what to measure and what we're looking for."
Thom puts together a study approach, which the firm will decide on.
He says the company should expect to pay at least half a million NOK for a typical research project.
Small, positive results
In their reviews of health product and supplement studies involving Norwegian scientists, forskning.no found many similarities:
The studies are often very small, with few participants and are very short term, from a few weeks to a few months. The studies don't measure the products' long-term effects. Researchers almost never find side effects, and they are happy to recommend the products- although the study shows only minor positive results.
"These studies don't meet the criteria for good, scientific studies. They aren't interesting or serious, and we don't use them in our work," Jøran Hjelmesæth tells forskning.no. He is the director of The Morbid Obesity Center (MOC), Health Region South-East, Vestfold Hospital and a professor at the University of Oslo.
But the companies who have ordered the studies still use them to market their products, turning minor results into big promises.
Commissioned research
CROs often work for pharmaceutical companies as well. But the companies' attitude toward the small studies on dietary supplements is quite different.
One of the biggest CROs is Parexel. Thom headed Parexel Norway at the beginning of the 2000s, a small branch of a worldwide CRO with thousands of employees.
The Norwegian branch was liquidated, and the company's lawyer forwarded forskning.no's requests for interviews to the Danish subsidiary, but Parexel did not respond.
The largest contract research firm, Quintiles, has a different policy, according to Charlotte Taylor, the company's media contact in Europe. Quintiles does not take on small studies for commercial firms' diet products.
A smaller Norwegian firm, Link Medical Research, has 84 employees. The firm takes assignments in the fields of pharmaceuticals and medical devices. Ola Gudmundsen is the general manager.
Previously, he did research on the weight-loss supplement CLA (conjugated linoleic acids) .
The story of CLA is a good example of how dietary supplements with an apparent scientifically documented effect fare.
A weight-loss product that many believed in
CLA was a big deal ten years ago. It was the product that would let you lose weight without having to struggle for it, just like Coffee Slender promises today. CLA is a fatty acid, which, according to the advertisement, prevents the intestines from taking up fats. CLA would help the body burn fat.
The firm behind CLA products wanted scientific evidence on whether the drug worked and if it was safe to use.
"It was an interesting product because it had a small but definite effect on fat content. I can't speak to its efficacy at the individual level, but our studies in the 2000s showed that the CLA reduced the fat content in the body by an average of 2.5 percent," says Gudmundsen.
Link Medical Research and Gudmundsen published numerous studies on CLA. So did many others, and there was great faith and a lot of interest in the product.
"All our data is published in peer-reviewed, international journals. We use the best scientific standards and cooperate with doctors and scientists from various specialties," says Gudmundsen.
Health food stores sold CLA products as effective weight-loss aids, which was also scientifically documented.
But today CLA's heyday is over. After a few years of booming sales, interest from both scientists and consumers has waned.
CLA's fall
CLA studies showed an effect, but it was very small.
"You can measure it scientifically, but you can't actually see that you're losing weight, according to doctor and medical biochemist Jacob A. Stakkestad, who worked with Gudmundsen and Thom on a CLA study.
Hjelmesæth confirms that the results of CLA are too small. He says that international guidelines require a five percent weight decrease for a weight-loss product to be considered effective.
Then warnings about CLA's safety surfaced.
The Norwegian Food Safety Authority (FSA), which oversees such supplements, made several comments regarding the health risks of using CLA. In 2008, the FSA issued a warning for pregnant women, breastfeeding women, and people with heart disease, high cholesterol and diabetes. The FSA in 2015 found CLA particularly unfavourable for people with insulin resistance, which includes many who are overweight.
And today it is no exaggeration to state that CLA did not solve the obesity problem or offer people fast and lasting weight loss.
Small studies, little effect, great PR
Not only special coffee and fatty acids have been subjected to research.
Phototherapy, in which subjects are given bright light treatments several times a week, was researched in several studies for its efficacy in increasing weight loss, with mixed results, but this has not prevented a company that sells light therapy lamps to use the study documentation in their marketing.
Products for sex drive can also be found in the dietary supplements market. And they too are documented by research. One study, conducted by Erling Thom and two others back in 1997, tested a powder made from fertilized hens' eggs on 16 men from a local Rotary club, aged 47 to 60. The subjects reported their sexual desire over three weeks.
It was a small study, which gave some indication that it could have an effect or not, Thom says about the study today.
Although the studies on dietary supplements are small and the results thin, the firms who hire them put them to use quickly and eagerly.
Sometimes exaggerated presentation of scientific evidence leads to lawsuits. In 2007, the University Hospital of North Norway (UNN) hired attorneys because a firm had used a report written by hospital scientists on the weight-loss product Wellex as a reference.
"Our scientists feel that their findings were exaggerated and abused for marketing purposes," hospital director Tor Ingebrigtsen told NRK.
Junk research
"One should be particularly critical with research that's done by commercial actors, because they have a potential monetary interest in it," says Maria Arlen Larsen, who is a PhD candidate at UNN and works with obesity and weight reduction in LHL clinics.
Larsen believes that the problem of commercial products is that they do not provide long-lasting results that improve health. Her patients have often tried every conceivable weight-loss product on the shelf.
"If the solution were as simple as taking a pill or shake, the obesity problem would have been solved long ago.
She does not think such studies are academically interesting.
Nor does Professor Hjelmesæth take the small, commercial studies seriously.
"There are three criteria for a study to be useful: it must show efficacy over time, it must have the appropriate number of people to show sufficient efficacy, and it must follow ethical rules," he said.
------------------------------------------------
Read the Norwegian version of this article at forskning.no
External links
Related content