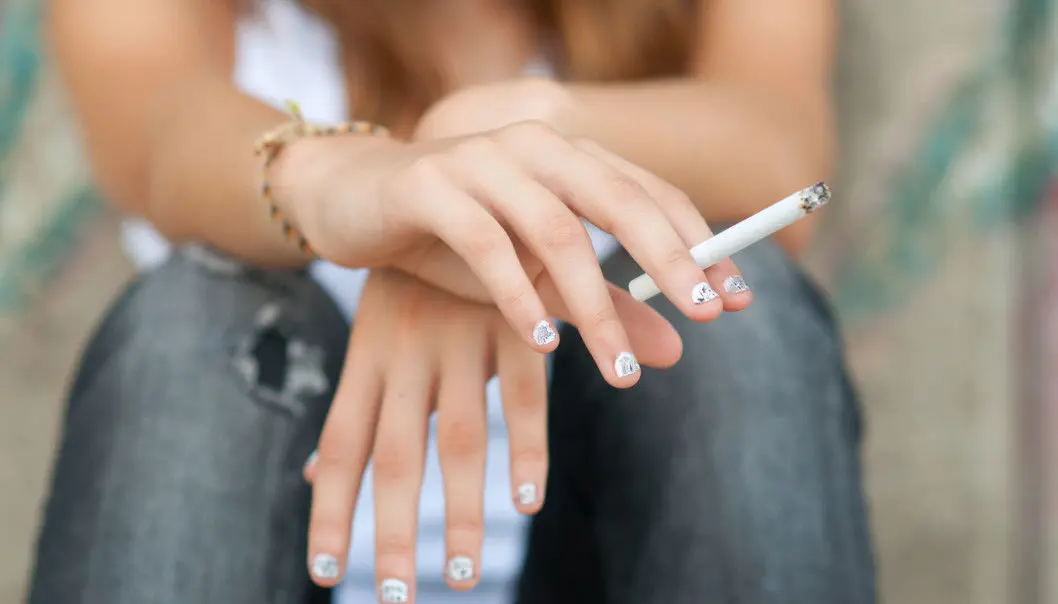 More children in Europe have started smoking
More young people under the age of 15 are taking up smoking, bucking the trend among adults and those over 15 where the number of new smokers has gradually declined since the 1990's.
Tobacco is one of most significant causes of health problems worldwide, but it can be eliminated — in theory, anyway. Many countries have implemented a range of measures to regulate and limit the use of tobacco products. These efforts are likely the reason for the global drop in number of smokers since the 1980s.
Nonetheless, the number of new smokers remains "unacceptably high" especially among children under the age of 15, according to Alessandro Marcon from the University of Verona, Italy.
He is the lead-author of a new study, which shows that more and more young people in Europe, between the ages of 11 and 15, have begun to smoke. These numbers have steadily risen all over Europe since the 1990s, with the exception of boys in northern Europe.
The study was conducted by a pan-European team of scientists, including scientists from Norway, Sweden, and Iceland. It is part of the Ageing Lungs in European Cohorts study and the results are published in PLOS ONE.
Big differences
The researchers collected data from almost 120,000 people in 17 European countries.
They divided study participants into four regions: Southern Europe, eastern Europe, western Europe, and northern Europe. This latter was comprised of Denmark, Finland, Iceland, Norway, Sweden, and the UK. The participants were also grouped according to age.
These data show how many people started smoking each year between 1970 and 2009. The researchers found large differences between both age groups and regional groups.
Increase in youngest demographic
The good news is that there has been an overall decrease in the number of new smokers between 1980-2009. The numbers show that this decrease was greatest among 16-20 year-olds, which is the age group in which most people begin to smoke.
But in the southern and eastern regions, this decrease flattened out.
And there was an increase in the number of new smokers in the youngest age group of 11-15 year-olds, especially in southern and western Europe. Although this group is relatively small, the researchers said countries need to intensify their efforts to reach them, because young smokers are especially vulnerable to addiction and to the dangerous side effects of tobacco smoke.
And despite the general decrease in smokers, there are still far too many people who begin smoking, the researchers said, even in northern Europe. Even with the overall drop in numbers, the researchers found that about 20 of every 1,000 young people between 16 and 20 still begin smoking every year.
High prices and regulated sales sound measures
Authorities should continue introducing measures to prevent smoking, with a specific focus on the very youngest demographic, write Marcon and his team in the study.
They recommend Increasing prices, implementing stricter sales regulations, and banning advertising, as good strategies to prevent young people taking up smoking.
"Our study also suggests that if youngsters reach age 20 as non-smokers, they are very unlikely to start later in life," they write.
However, the researchers note that the study did not include data on how often participants smoked, and if they smoked pre-made filtered cigarettes, rolling tobacco or e-cigarettes. The study also lacked information on young people experimenting with cigarettes.
----------------
Read more in the Norwegian version of this article at forskning.no
Scientific links
External links
Related content