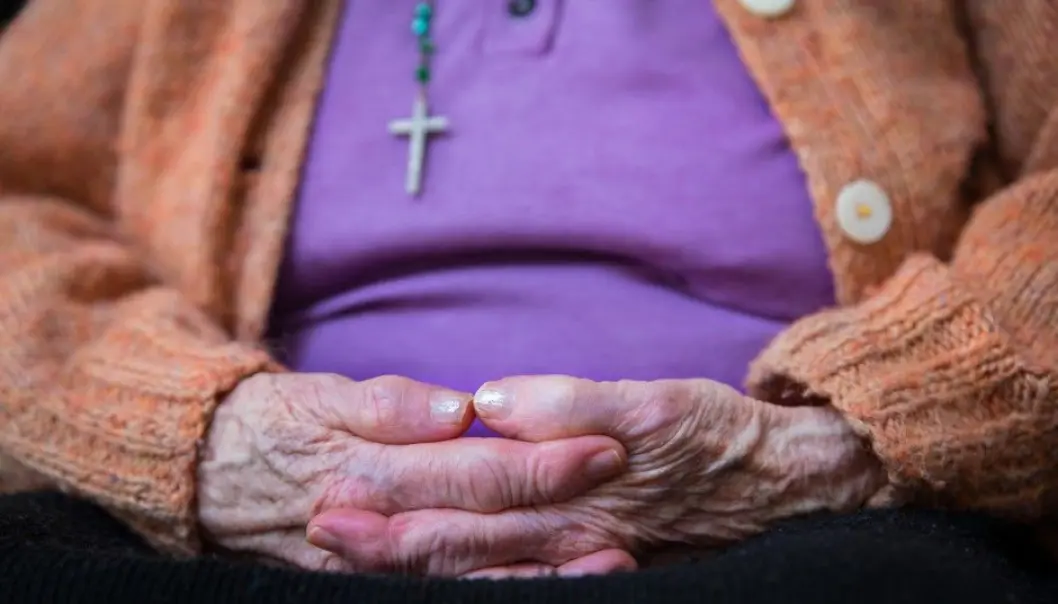 Bringing spirituality and religion to elder care
Providing nursing care for patients has long meant more than just changing bandages or giving injections. But how should nurses provide for patients' spiritual needs, especially at the end of life?
Serious illnesses and the prospect of death naturally lead people to think about spiritual questions. Now, as a greater percentage of the Norwegian population enters the final decades of life, more and more patients pose challenging spiritual questions for their caregivers.
Liv Skomakerstuen Ødebehr is a researcher at Hedmark University College who is concerned that many elderly Norwegian patients don't necessarily get the chance to express their religious beliefs, especially if they are being cared for in a nursing home.
In a series of studies, Ødebehr and colleagues have looked at this specific issue as it crops up in nursing homes, as a way to understand how nurses handle religious matters, especially when patients have dementia.
Good with spiritual matters, weak on religion
In general, Ødebehr found that nurses are good at providing spiritual care. However, they are not especially good at dealing with specific religious issues.
Part of the problem may be that the nurses caring for patients may be from another culture and may not be familiar with the patient's own religious practices. Another possible explanation may be that these nurses feel uncomfortable discussing very private matters such as religious beliefs with their patients, Ødebehr found. In many situations, the caregivers had to work from intuition to provide spiritual care, without much theoretical background.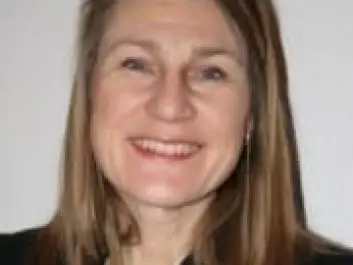 Ødebehr describes one situation where nurses used their intuition to help a dementia patient who was very anxious and unsettled. One caregiver found out that he had been a logger during his working life, and found a way to calm him by taking him outside where she found a wheelbarrow.
"This shows that there are many ways to provide meaningful care. Nurses must be able to see who the patient is and what creates meaning for the individual. Although a person with dementia suffers from a brain disease, we must see them as whole people – not simply a shell of who they were," said Ødebehr.
Difficult questions
The caregivers in Ødebehr's study said they found it was embarrassing and shameful to discuss issues involving religion and faith. When the patients said that they wanted to die, the caregivers would often change the subject: "No, now let's have a cup of coffee ..."
Ødebehr said the nurses in her study thought they did not know enough about how to handle situations like these. They felt insecure and were afraid of making mistakes. She also noted that there isn't a culture for supporting each other in the face of these kinds of questions, so much is left unsaid.
"The silence was caused by feelings of embarrassment 'when considering religion in care'. The nurses felt that their feelings were barriers to integrating the patient's religiosity into care," Ødebehr and colleagues wrote in a 2015 article in Journal of Advanced Nursing. "This feeling was particularly evident in situations where the nurses' sang religious songs openly in the department together with the patients and when the nurses were asked to pray with the patients or read a Bible verse."
Spiritual care versus nursing care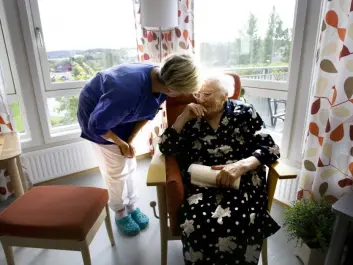 But how far should nurses go to provide good care? Should they be required to pray with patients who ask, or read the Koran?
Ødebehr says that nurses need to recognize that patients who are facing death "want to talk about death and to pray. They want to get in touch with themselves, others and with God."
Nevertheless, she says, caregivers should feel free to find other solutions if they find prayer or addressing other religious issues uncomfortable.
"I think it's important to be able to opt out and find other solutions if some nurses think this will be difficult," she said. "For example, they can find other nurses who don't have a problem with religion to help. The goal must be that patients' needs are met."
Edith Gjevjon is an associate professor at Diakonova University College, a private diaconial college in Oslo that offers a bachelor's degree in nursing. She says she is concerned that too much of a focus on spiritual care runs the risk of overshadowing the need to make sure that a patient's basic needs are met.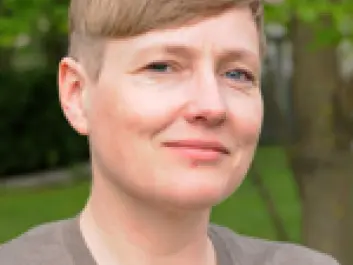 "I am critical and think this is the wrong focus – especially when we see that nursing today has difficulty looking after all of the patient's basic needs - such as nutrition, physical care and giving medicines," she said. "What good is it to offer a patient spiritual care and a hand to hold if we fail to attend to the patient's basic needs, observe and assess them systematically and interact with other health professionals?"
——————————————————-
Read the Norwegian version of this article at forskning.no
Scientific links
Related content