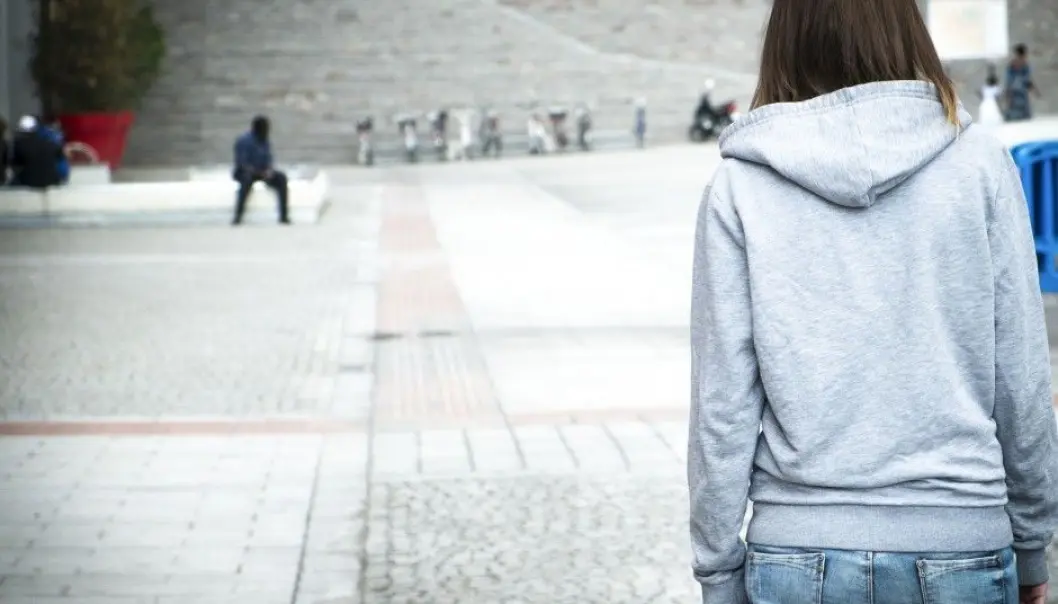 High risk of suicide attempts among patients with schizophrenia
One out of two schizophrenia patients has hurt him- or herself or tried to commit suicide. A new study has identified risk factors, and they turn out to be different for women and men.
In a new study, half of schizophrenia patients said that they had hurt themselves or tried to commit suicide.
Psychologist Erlend Mork at the University of Oslo has identified the risk factors for these patients.
"One of the factors that distinguishes this group is that they received appropriate treatment quite late, even though they were often treated for other mental problems," Mork explains.
According to another recent study, one out of six young people said that they were troubled by thoughts of suicide in high school. Girls were shown to be more vulnerable than boys.
Psychotic symptoms
Erlend Mork's study involved over 400 adults with a diagnosis of schizophrenia. They were treated at a hospital in Oslo or at Innlandet Hospital in Hamar. The average age of respondents was 30 years.
Suicide and self-harm are associated with psychotic symptoms at a young age, says Mork. A previous study shows that bullying increases the risk of self-harm.
Late treatment appeared to be a risk factor. There may be several reasons for the delay, according to the study.
Psychotic symptoms may grow slowly and gradually. Some patients have had other symptoms that may have obscured evidence of the development of psychosis. They may, for example, have been depressed.
"It seems likely that clinicians have focused on other things. It is also possible that patients have hidden their symptoms from the therapists," says Mork.
Two thousand suicides
Although most patients with schizophrenia survive suicide attempts, five percent die by their own hand.
This corresponds to over 2,000 suicides during the span of each generation affected.
A unique fact about suicides in this patient group is that it is equally frequent for both men and women, according to Mork.
Finding the most vulnerable
"It is an important task to identify patients that are at risk of suicidal behaviour," says Erlend Mork.
Schizophrenia affects one percent of the population at some point during their lifetime. This means that 50,000 people in Norway are suffering or will suffer from the disease. If the study is representative, 25,000 people with this disorder will harm themselves or attempt to take their own lives.
Another recent study shows that 100 different genes are involved in the development of schizophrenia.
Patients at risk from suicide display more depressive symptoms and more impulsive aggression. Typically, the disease starts earlier in the lives of these patients. Loneliness in childhood increases the risk, according to a Swedish study from earlier this year.
Childhood trauma is associated with suicide attempts among persons with schizophrenia.
Therapists should ask about symptoms of psychosis
"Therapists should ask patients about symptoms of incipient psychosis. In this way, they may initiate treatment earlier, to prevent self-harm and suicide attempts," according to Mork.
Clinicians should focus on early and thorough assessment of psychotic symptoms when faced with suicide attempts or self-harm. They should also follow up closely and treat depression, suicidal thoughts and alcohol abuse.
This applies to patients of both sexes, according to Mork.
If the patient displays depressive symptoms, self-harm and impulsive aggression, it can be easy to overlook signs of psychosis, he says.
The study was not large enough to look for differences between hospitals.
Gender differences
The study revealed gender differences in behaviour associated with self-harm and attempted suicide among people with schizophrenia.
In women, impulsive aggression was associated with suicide attempts or self-harm. In men, more insight into their disorder involved the same risk.
"The results suggest that gender differences in suicidal behaviour should receive increased attention. Part of the explanation may be that men seek less social support for their mental problems," Mork says.
The project is a collaboration between The National Centre for Suicide Research and Prevention at the University of Oslo, Research Area Psychoses at Oslo University and the New York State Psychiatric Institute at Columbia University.
------------
Read the Norwegian version of this article at forskning.no
Translated by: Lars Nygaard
Scientific links
External links
Related content