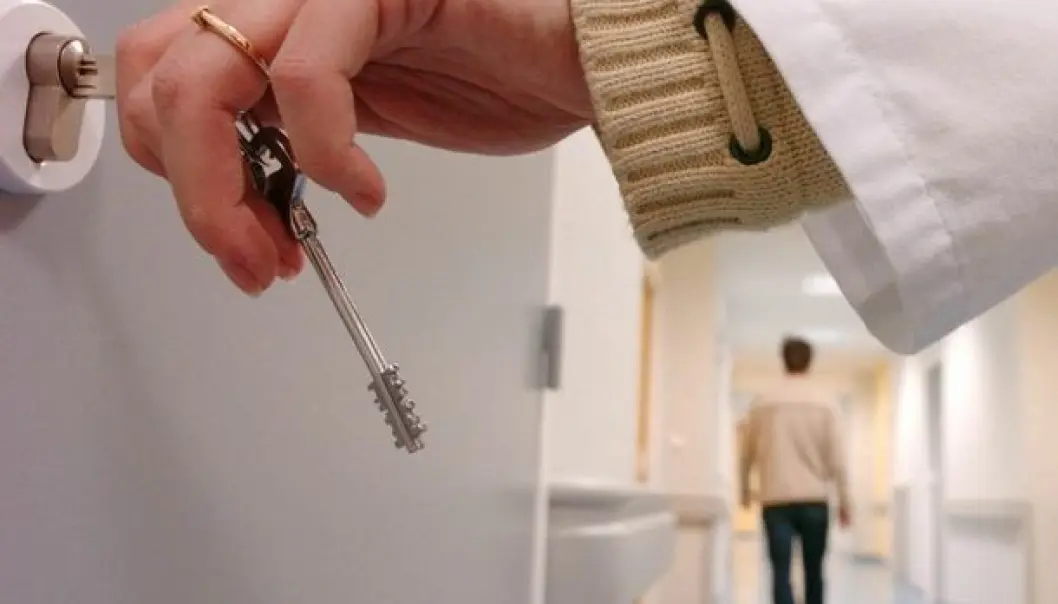 Cutting back on coercion
Psychiatric wards in larger cities in Norway are more apt to use coercive medical care than ones in smaller communities, but reductions are underway.
Denne artikkelen er over ti år gammel og kan inneholde utdatert informasjon.
"There is still a wide variation in the use of compulsion," says Tonje Lossius Husum at the University of Oslo.
She has written her doctoral thesis on the use of coercive medical care in psychiatric treatment.
In her study she concludes that locked doors, closed wards and mechanical restraints are used most often when patients are agitated or aggressive, or when they are self-destructive or suicidal.
Such measures tend to be used more frequently in larger cities.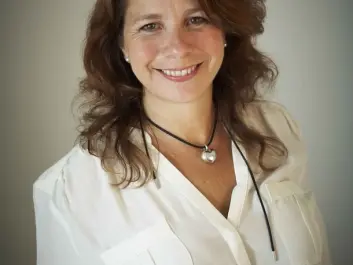 Variations in patients − variations in conditions
Husum's study involved 1,016 patients committed to psychiatric hospitals and 527 staff from various disciplines at 32 acute psychiatric wards. These amounted to about 75 percent of all such wards in Norway.
Husum explains that compelled medication was used most often when the patient was well known by the professional staff who committed them and when the patient was diagnosed as schizophrenic.
In her research she developed a questionnaire to survey the personnel's attitudes. This led her to divide them into three groups: staff who considered coercion offensive, those who viewed it as a form of care and necessary for safety, and those who viewed it as a tool in treatment.
"It was kind of surprising, but the attitudes of the staff couldn't be linked statistically to their different practices in use of coercion," says Husum.
She says the differences seemed to be more closely related to the characteristics of the patients and the organisational arrangements in the wards.
Less coercion is the goal
The current policy of Norwegian health authorities is to reduce the use of compulsion or force in mental health care and in June this year a government appointed committee issued a report on the difficult balance between patients' rights to self-determination and the medical authorities' responsibilities for their care.
Several programmes have been initiated in recent years that aim to reduce the use of compulsive measures in mental health care.
At Oslo University Hospital, organisational changes were made and experienced psychiatrists and psychologists became more directly involved in admitting patients, as opposed to being called in later as an additional resource after crises and difficult situations arose.
"This turned out to be very beneficial and the use of compulsory commitments was vastly reduced," says Husum. Many of the newer programmes have had good effects. One at Blakstad Hospital in Asker reduced the use of compulsive measures considerably.
According to the researcher, the Norwegian Medical Association's so-called Breakthrough Series has had a healthy impact and results have also been positive for its user guided alternative to coercion (BAT).
Intention and willingness are key factors
The Norwegian Knowledge Centre for the Health Services is evaluating studies in the use of reduced compulsion and a report will be published soon.
Some of these studies have focused on more use of individualized treatment, increased user complicity, debriefings and teaching/learning about situations retroactively, competence building in de-escalation and general communication, according to Husum.
"Highly positive experiences have been chalked up in these attempts at reducing medical coercion. Nearly all the projects have had an impact. It's almost as if the intention and the willingness to reduce the use of compulsory measures are factors that bear fruits on their own. So from where we now stand, it looks like continued efforts to reduce coercion in our psychiatric treatment have very good chances of thriving," says Husum.
-------------------------------------------------
Read the article in Norwegian at forskning.no
Translated by: Glenn Ostling