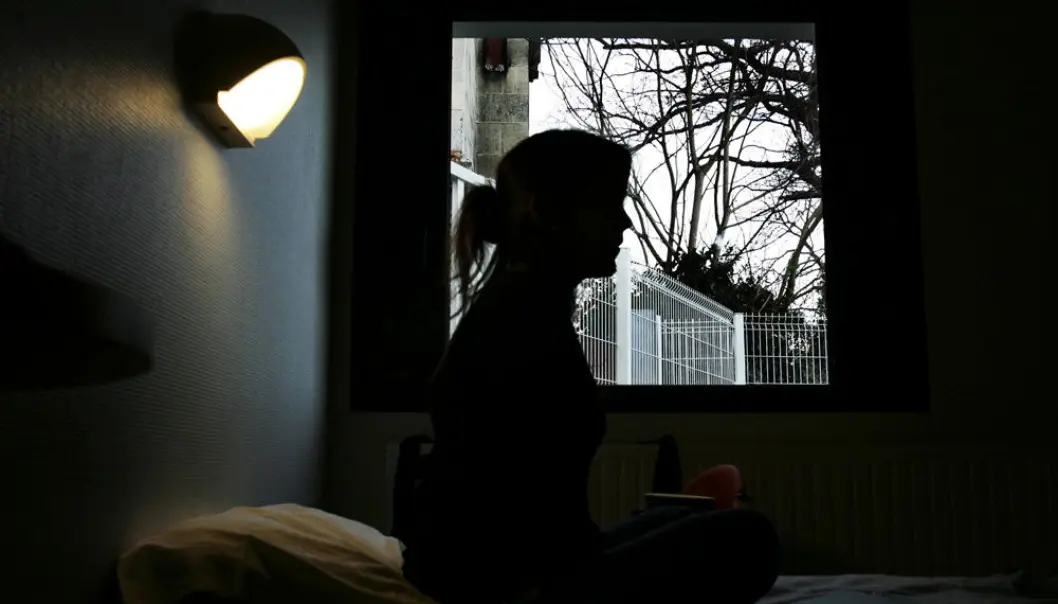 Prompt detection hastens healing of psychoses
Individuals whose serious psychoses are detected and treated within just a few weeks of being diagnosed appear to have double the chance of being in sound mental health ten years later.
Starting treatment quickly after a patient is diagnosed with a psychosis has a great impact on how the disease progresses, both when it comes to how the patient functions socially and as well as in keeping symptoms at bay.
"Early detection is critical because psychoses are among the most serious mental illnesses," says Wenche ten Velden Hegelstad of TIPS/Regional Centre for Clinical Research in Psychoses at Stavanger University Hospital. She researched the treatment of psychoses for her recent PhD thesis.
Patients with serious mental illnesses will often be aware that something is happening to their perception of reality and may even take the initiative to seek psychiatric help.
"But people who are close to them, like parents or teachers, can also be the ones who sound the alarm," she says.
Spreading information
Around 20 people per 100,000, or 1,000 persons among Norway's 5 million, are newly diagnosed each year with psychoses. Most of them are in their teens or young adults up to age 30.
Ten Velden Hegelstad is a clinical psychologist who used data from the TIPS project in her doctoral thesis.
The TIPS project started in Norway's Rogaland County in 1997 and focused on the early detection of mental illnesses.
The project is still going strong and the Rogaland-based researcher says that its broad-scale public information campaigns are a key to reducing the time during which psychoses go untreated.
"If you come from an area of the country where efforts are made to detect psychoses early you have a greater chance of getting completely well," she says.
Detection team
Her doctoral thesis shows the benefits of informational advertising campaigns on the radio and in cinemas as well as in providing information to health personnel, social service workers and the police.
"One thing that helps with early detection is a team of skilled health personnel who staff a telephone hotline. Anyone can call it if they have something they wonder about regarding a person who might have a psychosis," she says.
In her dissertation she compared Rogaland County with Oslo (Oslo University Hospital, Ullevål) and Roskilde in Denmark for the period 1997– 2000. Neither Olso or Roskilde had a project like Rogaland's at that time.
Among the 281 patients who were involved in the comparative study, 174 were examined and interviewed again ten years later.
"Twice as many in Rogaland (30 percent) as in Oslo and Roskilde (15 percent) were completely free of symptoms after ten years. They maintained full-time, normal jobs, lived unassisted and had friends," says ten Velden Hegelstad.
7-8 weeks now
The length of time when psychoses went untreated In Rogaland from 1997 to 2000 dropped from 26 weeks to less than 4.5 weeks for half the patients. In Oslo and Roskilde the comparable figure with regard to treatment was 16 weeks.
The psychologist says the success of the TIPS project has triggered the initiation of similar projects around Norway focusing on early detection.
"We are still pretty quick with beginning treatment of psychoses here in Rogaland. The average is around seven to eight weeks before treatment starts. This time goes up and down a bit but we are continuously working to reduce it," ten Velden Hegelstad says.
She think that as long as patients and health care providers know what symptoms to watch out for, detecting psychoses should be relatively straightforward.
"This is why we need to keep informing the general public though a host of information channels about ways a psychosis can be detected early. It might be that the person starts hearing voices, develops delusions, becomes confused or finds it hard to discern between reality and fantasy," she said.
"We should also be on the lookout for social withdrawal. If a young person drops out of a circle of friends it is always a good idea to talk to him or her about it."
-----------------------
Read the Norwegian version of this article at forskning.no
Translated by: Glenn Ostling
Related content