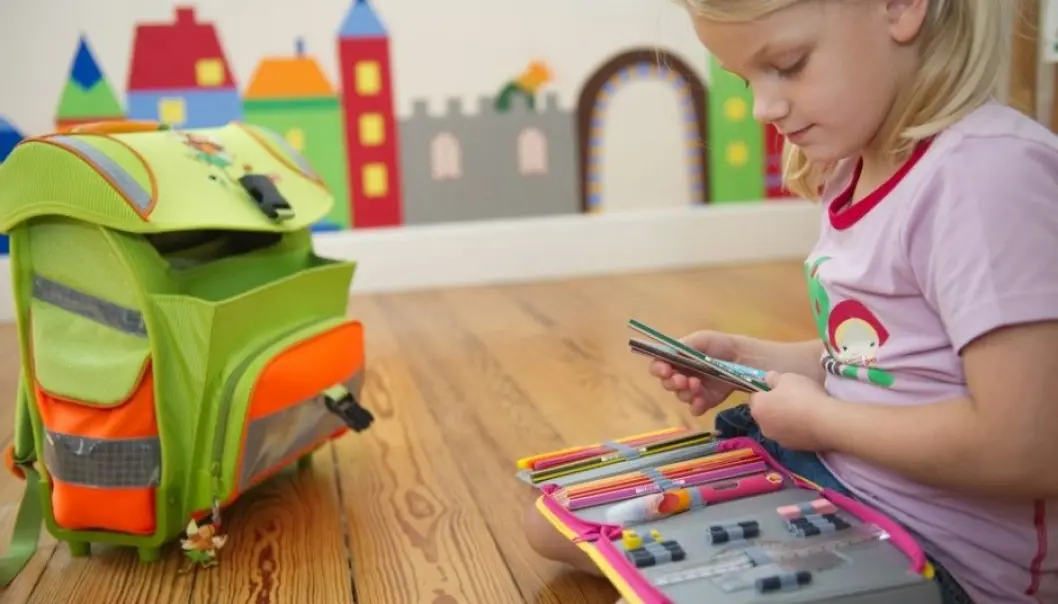 Easing the transition from kindergarten to primary school
Most children successfully make the leap from kindergarten to primary school. But not every six-year-old is looking forward to this change. Researchers say there is much that can and should be done to make the transition smoother.
In today's science and technology driven world, a good education is often seen as synonymous with helping young people succeed. Preschool and head start programmes in the western world strive to make children ready to learn from the first day they walk into primary school.
But now a new report from the Organisation for Economic Cooperation and Development (OECD) called "Starting Strong" says that educational professionals need to pay much more attention to the transition between kindergarten and primary school. Norwegian researchers, who have conducted their own assessment, agree.
"There's not enough cooperation between kindergartens and primary schools," says Sølvi Lillejord, who is director of the Knowledge Centre for Education, a part of the Research Council of Norway. "And there is little awareness that the transition begins in a child's head long before it actually happens."
She says a child may both dread and look forward to this transition for a long time. In the end, the transition can become so important that what adults perceive as minor events can become quite significant for the child.
Concerned about "schoolification"
Lillejord led a 2015 effort at the Knowledge Centre for Education to take a comprehensive look at research on the transition from kindergarten to primary school. This effort, summarized in a report, found a clear trend for what the researchers called the "schoolification" of kindergarten and preschools in Norway.
In other words, Lillejord says, the pedagogical goals of kindergarten may be set aside as kindergarten and preschool teachers work to prepare their young charges for primary school.
Small children may sit and "play" that they are at primary school, Lillejord said.
"That means they sit quietly, hold their pencils correctly and raise their hand if they want to say something," she said.
Instead of children being encouraged to bring kindergarten's social, play-oriented, exploratory and curiosity-driven practices with them to primary school, there is a tendency to believe that children learn best by sitting and listening, Lillejord said.
"Fortunately, this is not true everywhere, but the trend is worrying," she said.
Primary schools need to do their part
One of the main messages in the OECD report is that the focus should not only be on making children ready for school. Primary schools also have to be made ready for young children.
A new framework for Norwegian kindergartens and preschools, which goes into effect August 1 this year, also emphasizes the importance of improving the child's experience of the transition to primary school.
Children should be given the chance to use the skills they bring from kindergarten in primary school. And the primary school has to be there for them.
This is not the case today, Lillejord says.
Researchers believe that there has to be much more careful and deliberate planning and implementation for the transition between kindergarten and primary school than is done now.
It matters, because a good transition from kindergarten to primary school can help prevent dropouts later, research shows.
More contact needed
Hilde Dehnæs Hogsnes at the University College of Southeast Norway has studied the transition between primary school and kindergarten.
"There needs to be far more contact between kindergarten teachers and primary school teachers," Hogsnes says. "And kindergarten teachers need to talk more to their pupils about the expectations they have for primary school."
The vast majority of kindergartens have activities and groups for five-year-olds designed to prepare them for primary school. Kindergartens know a lot about primary school, but the opposite is not true. And kindergartens are more focused on collaboration than primary schools are, research shows.
Hogsnes says it should be possible to have joint projects that start in kindergarten and continue when the children begin primary school and where the children themselves are active.
Making friends important too
It's easy, in the debate over learning versus play, to overlook the subject of all this research: the children themselves, and what they want.
While there is relatively little research on the child's perspective on transitioning to primary school, what little there is suggests that finding friends is most important to a child about to begin primary school.
"Children think most about whether or not they will make new friends in school, and whether they will keep the friends they have from kindergarten when they start at their new school in the autumn," Hogsnes said.
-------------------------------------
Read the Norwegian version of this article at forskning.no
External links
Related content