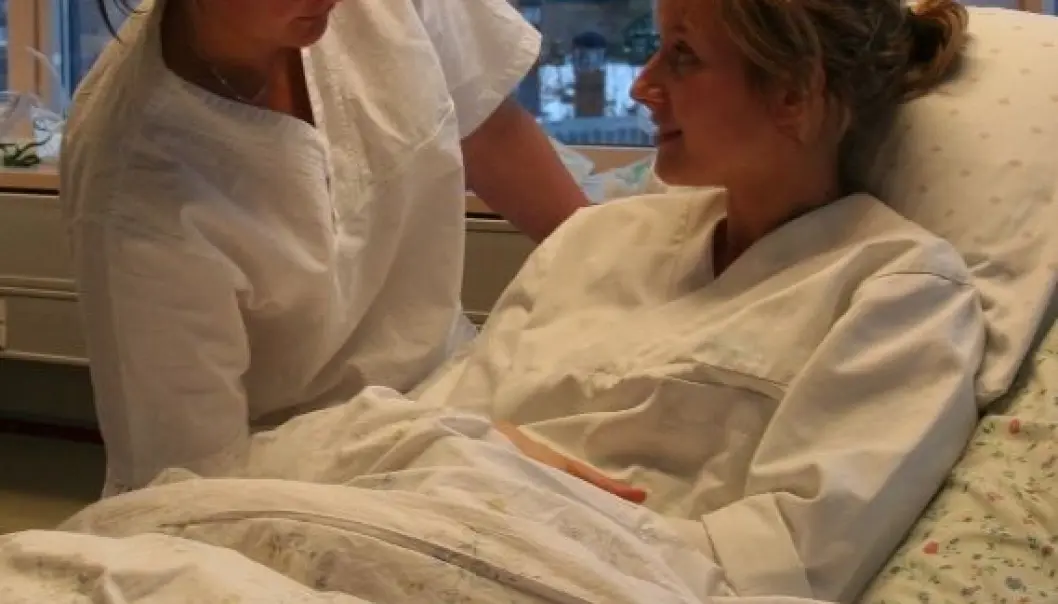 Two routes to the same result in patient safety
Scandinavian neighbours Norway and Denmark both have campaigns to bolster safety concerns in the health services. But they've taken different routes: the Danish just went for it, while the Norwegians made extensive preparations.
Lots can go awry at a hospital – from bedsores to hospital infections and nurses inadvertently dealing out the wrong doses or medicines. Such mishaps make hospitalisation riskier and raise total health care costs.
Enormous allocations are channelled into hospitals and some of this money is used to improve the quality of care and services. The Norwegian and Danish public health systems are both running campaigns to improve patient safety.
But while Norway started a lengthy process involving research, evaluations and consequence assessments before initiating changes, the Danes looked at what worked well in other countries and zeroed in it.
Big difference in approaches
At a conference in Oslo recently Beth Lilja of Denmark presented experiences from her country's project, "The Danish Safer Hospital Programme". Its equivalent in Norway is called "In Safe Hands".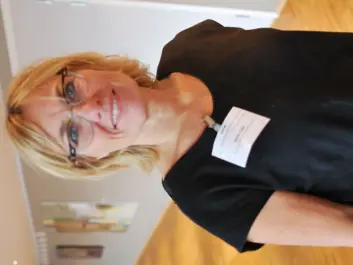 Lilja explained the different approaches of the Norwegian and Danish campaigns:
"In Denmark we opted for a narrower focus without thorough studies of what kind of safety problems we had, what procedures weren't being followed, and so on," she said.
They looked at what other countries had already done and had found to work. Then they asked around in research circles whether the same problems existed in Danish health care and if they thought the measures used in other countries had any potential for Denmark.
"And if they responded 'yes' on both counts then we reasoned this was good enough for us," says Lilja, who is the director of the Danish Society for Patient Safety.
Norwegian process in several stages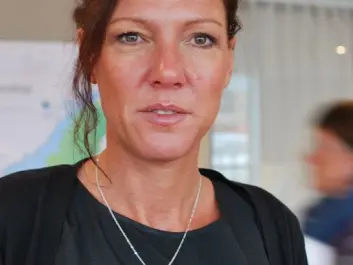 "Perhaps if we had proceeded like in Norway with a more systematic approach we would have ended up with more focus areas than we have today. The Norwegian method is the correct way of doing things, to do systematic inquiries into hospital fatalities and ask 'what did they die of?' The problem is it takes more time," says Lilja.
"We wished to hitch our efforts to the international momentum. For instance the USA already had a big campaign going. So we decided to do things a little less traditionally."
Anne-Grete Skjellanger is the head of the project secretariat of the Norwegian campaign and led the process when Norway selected its goals.
"The short version is that we looked at the areas the Ministry of Health and Care Services wanted give more focus, we vacuumed the web to see what all the other countries had done – Scotland, Denmark, the USA and so on – and then we asked around in hospitals and medical circles where they thought we should concentrate our efforts. We ended up with 22 areas which we tried to categorise on the basis of four criteria," she says.
The initiatives were to be in areas where Norway had a big potential for improvements, they needed to be documented as effective, they had to quantifiable and lastly they needed to have the support of players in Norwegian health care.
"Then we culled the list down to eleven relevant spheres and the Norwegian Knowledge Centre for the Health Services did some more work on gathering information and summarising our knowledge. These summaries were then evaluated by a national advisory committee, which graded and assigned scores to the various measures. Then we ended up with a list of the best initiatives," explains Skjellanger.
Knowledged-based health care requires careful consideration
Skjellanger thinks the path chosen was right in a Norwegian context.
"The two processes shared a lot of similarities, but the Danes didn't compile systematic reviews of experiences and knowledge. In Norway we have a big Knowledge Centre and we talk a lot about knowledge-based practice and evidence. So we would have had a tough time succeeding - and we'd have encountered a lot of resistance – if we hadn't included this round of procedures," she says.
Lilja admits that certain considerations were sacrificed on the altar of efficiency in Denmark. Among other things she thinks Norway's process might have given Norwegian health workers a stronger understanding of the country's goals and more proprietary interest in them.
"The clear advantage was we got off to a quick start. But what if Danes were dying from something completely different than patients in other countries? In that case we wouldn't have picked up on it," she says.
"But in reality Norway and Denmark ended up with approximately the same target areas."
Enough research – not enough use
The focus on a knowledge-based public health care system in Norway is strong and the phrase "more research is needed in this field" is commonly on the lips of researchers as well as politicians.
At the patient safety conference, one of the participants stated: "The checklists we now use have proven to work well in practice. So why do we need to do more research on them?"
"Huge amounts of research are produced in the health care area. It's growing exponentially. The hard part involves using this knowledge for the direct benefit of patients," concludes Lilja.
--------------------------------
Read the Norwegian version of this article at forskning.no
Translated by: Glenn Ostling
External links
Related content