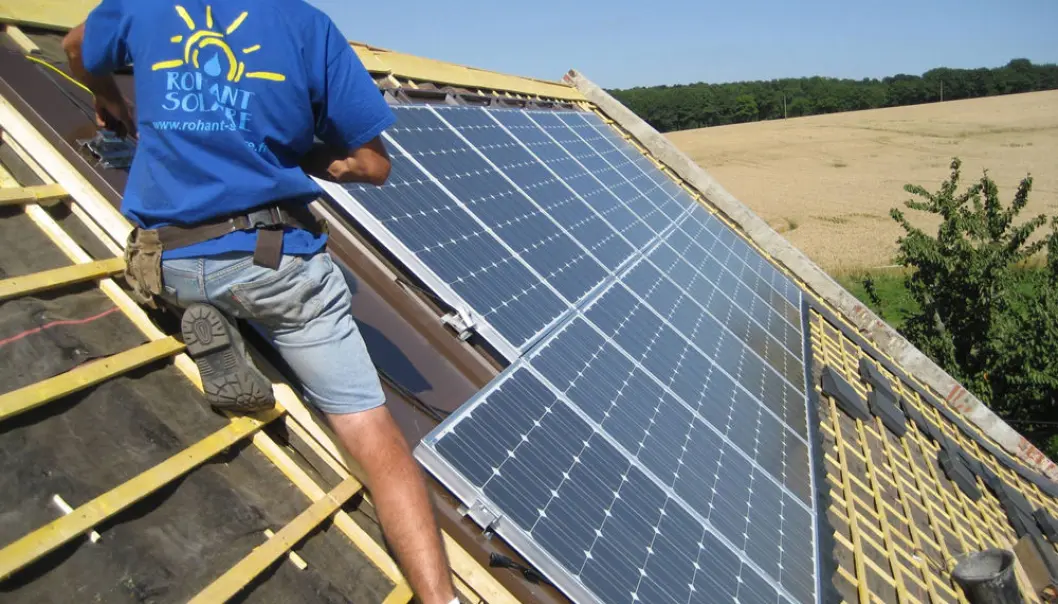 Dream houses without emissions
Can buildings that emit no carbon dioxide over the course of their lifespan make up more than a just handful of projects and icons in Norway's housing future?
The Research Centre on Zero Emission Buildings (ZEB) in Trondheim is trying to develop some of the greenest buildings possible in a northern climate.
A ZEB construction requires high-tech equipment that uses solar energy − solar cells and solar heating panels.
It needs to produce more energy than it uses. That means highly efficient insulation – no draughts or heat leaks − but the tightness of the construction can't preclude effective lighting and ventilation.
When the ultimate goal is to release no carbon dioxide in the course of a building's useful life, passive house standards are just not enough.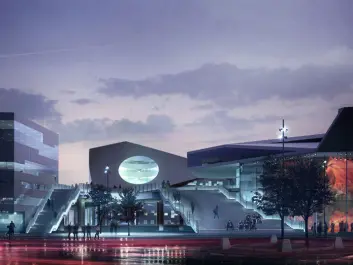 "It's a matter of optimisation at all levels," says Professor Arild Gustavsen at ZEB.
No guarantees
Making buildings more environmentally friendly requires modifications, novel roof angles and constructions, new designs and expressions.
Gustavsen is ZEB's director and has no doubts that stringent environmental requirements will alter future architecture.
"I'm convinced that environmental demands will shape future buildings in new ways and that architects will have to think out of the box."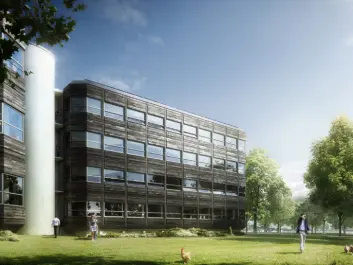 He asserts that even traditional single-family homes can be built as zero emission buildings.
Saving as a catchword
A lot of energy cam be saved along the way even before achieving the goal of zero emissions.
"Private homes, office buildings − the total building mass here in Norway represents 35-40 percent of the nation's energy expenditures," he says.
"Energy efficiency measures are among the most profitable ways of reducing climate emissions. The focus is often on renewable energy. But I like to say it's better to save energy," continues Gustavsen.
Generating more power than they use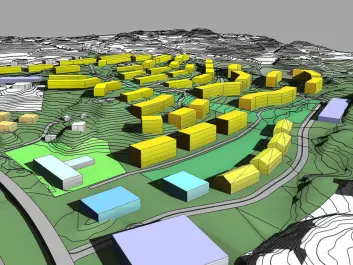 But zero-emission buildings are becoming a reality.
"Examples of these buildings will be built over the course of the next three years. Several are on their way," says Gustavsen.
ZEB is working on renovating two office buildings outside of Oslo, both from the 1980s. They will have solar cell panels on the roofs and the façades will be comprised of 40 percent window set in charred black, maintenance-free wood.
Indoors a concrete surface on the ceiling will stabilise air temperatures and natural lighting through the windows will be optimised to reduce the need for electric lighting.
The goal of the project is for the buildings to produce more energy than they use.
ZEB researchers are also working with the renowned architectural firm Snøhetta on "Powerhouse One" at Brattøra in Trondheim.
The proposed building is quite spectacular, with a roof sloped at 26 degrees, and approximately 2,100 square metres of photovoltaic cells (solar cells) on a large surface with southern exposure.
"The idea is to capture enough solar energy. On this site the roof needed this slope to make it possible, because it is sandwiched between two other buildings," says Gustavsen.
Difficult for some types of buildings
The ZEB director isn't putting any numbers on the share of zero-emission buildings that will be constructed in the future, but he believes that developments are headed the right way.
"I think that increasingly tough environmental requirements for new buildings will compel the development of ever better solutions. But as of now I can't say that the majority of new buildings in the future will be zero emissions."
He adds that it will be hard to achieve zero emissions for some existing structures, such as historic buildings.
"But politicians have a stated goal. By 2020, new Norwegian buildings can only have very low emissions," says Gustavsen.
Adaptations to local building styles
Senior researcher and architect Anne G. Lien also thinks it is hard to make concrete predictions about the future development of zero-emission buildings.
"But if, or when, zero-emission buildings become common we will have to design them to conform to local building styles. Many of the ZEB pilot buildings have large southern-facing roofs and are prominent or iconic buildings with a clear style."
She points out that cities require architects to consider many different factors, and lots of qualities need to be emphasised, not just access to solar energy.
"In an urban situation not all roofs can slope towards the south and the buildings can't all stand with their backs together," points out Lien.
The challenge of costs and materials
Apart from local squabbles about the design of buildings, the main challenges for saving energy in new buildings are the costs and finding environmentally friendly materials.
"The materials don't just have to be environmentally friendly. They need to meet other specifications such as fire safety and noise reduction standards,"says Arild Gustavsen. "The buildings need to be designed to let in daylight. We have to think comprehensively and have enough surface space to collect sufficient solar energy," .
Not all buildings
The ZEB concept may sound like it means that a building cannot produce or result in the release of any climate gases whatsoever. But this is not true for all buildings.
Gustavsen says definitions vary, that there are different grades of zero-emission buildings.
"We operate with diverse levels for different types of buildings. It's not a question of all buildings combined yielding zero climate gas emissions throughout their entire useful life."
"The limit for some is set for their operational lifetime. For others the use of materials is included. Material use also has to be neutral with regard to emissions. Then you have structures that have to be zero emission the whole time, from the first shovel of earth is turned until the building is demolished and its remains disposed of."
"In any case, there are stringent demands at all levels, although it's impossible for all types of buildings to be totally emissions free in all respects," says Gustavsen.
Nevertheless, the goal of the research is to develop products and solutions that meet the toughest specifications – zero emissions for the entire life of a building, from construction to disposal.
-------------------------
Read the Norwegian version of this article at forskning.no
Translated by: Glenn Ostling
External links
Related content