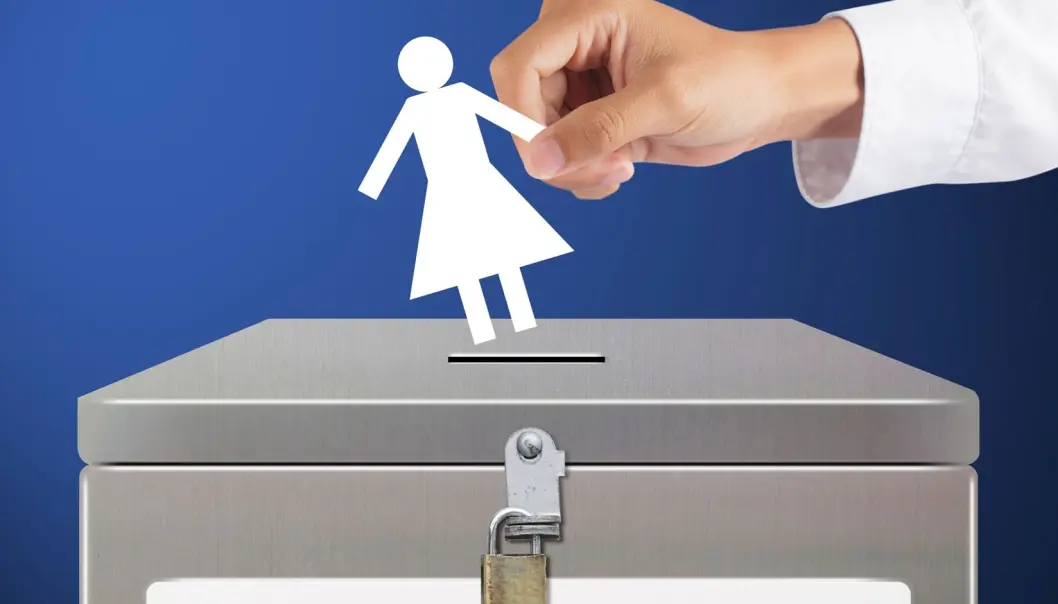 Here's why women are missing from local government
When Norway's first female Prime Minister, Gro Harlem Brundtland, formed a cabinet that was almost half women in 1986, she attracted international attention for her decisive action. Nearly 30 years later, Norway remains near the top in addressing gender equality – but not always when it comes to small town governance.
Women won 39.6 per cent of the seats in the Norwegian parliament in 2013, and the current Prime Minister, Erna Solberg, is also female. But women have had a harder time winning positions in local government.
Researchers from the Norwegian Institute for Social Research (ISF) and the Rokkan Centre at Uni Research Ltd have now conducted a thorough analysis to get to the bottom of this trend.
Women currently make up less than three of 10 representatives on 72 Norwegian municipal councils.
"There is no one reason for this, but many different explanations," says Jo Saglie, an elections researcher at ISF.
Three dominant reasons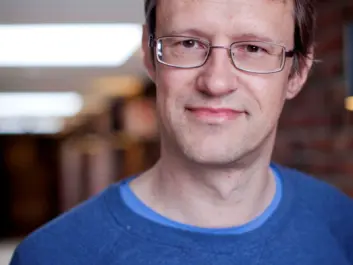 In some places, it is just coincidental that municipalities have fewer women on their municipal councils. Elsewhere, there are much clearer reasons. In these cases, most of the municipalities are small and secluded.
"In brief, there are three things that come into play," Saglie says. "What parties do during the nomination process, whether or not women will come forward as candidates, and who gets voter support."
Forty-seven of the 72 municipalities that have the lowest numbers of women in their governments agreed to work with the researchers. The researchers visited these towns to tell the government councils about their findings and to encourage local politicians and residents to discuss possible solutions.
Women can be intimidated
Saglie described varying responses to their meetings across Norway.
When the reason behind the low numbers of women in government appeared to be coincidental, politicians were just moderately interested in what the researchers had to say, he says.
Elsewhere, such as in Sykkylven municipality, the debate was more heated, especially after ISF researcher Guro Ødegård discussed how intimidation might affect female participation.
"Then Synnøve Ramstad confirmed that she had been subjected to ridicule, exclusion and lack of respect, including in politics. She believed this was one reason why there were relatively few women in local politics," Saglie said.
Ramstad represents the Conservative Party in Sykkylven. Her story led to strong reactions in the audience and debate in the regional newspaper, Sunnmørsposten.
Positive feedback
Afterwards, Ramstad said she felt that the reaction was a bit overblown.
However, "in retrospect, it also led to many positive exchanges," Ramstad said. "Other people told me it was brave of me to speak up, and said that they had experienced similar situations in the workplace."
Ramstad also said that behaviour in the municipal council has improved.
"Politicians have to deal with a lot of opposition, but this opposition should be based on facts. We need to avoid appearing flippant. The debate may have led more people to think before they speak," she says.
Voters support people they know
In municipal elections, voters often choose people who are known in the community and who have political experience.
In smaller communities, more men than women have historically been involved in politics, and thus are known to voters. For this reason, many women who may be ranked highly as political candidates may find that they still are not elected.
"Individual voters are decisive, because votes for well-known male politicians add up," says Saglie.
Time and motivation
Another reason that women are missing from local governments is time, Saglie says.
"Younger women find it difficult to make time for politics," he says, which means they simply choose not to step forward.
Other municipalities report a male-dominated political culture, which causes women to be reluctant to get involved.
"There are probably some municipalities where men have always been in the majority in the municipal council, and where the council does not see any great need to improve its gender balance," Saglie says.
The Norwegian Institute for Social Research will now follow up on the municipalities where researchers held public meetings on gender equality in local politics, to see if the meetings had an effect on nomination processes and who gets elected during spring elections.
------------------------------
Based on an article at forskning.no. Read this in Norwegian here
External links
Related content