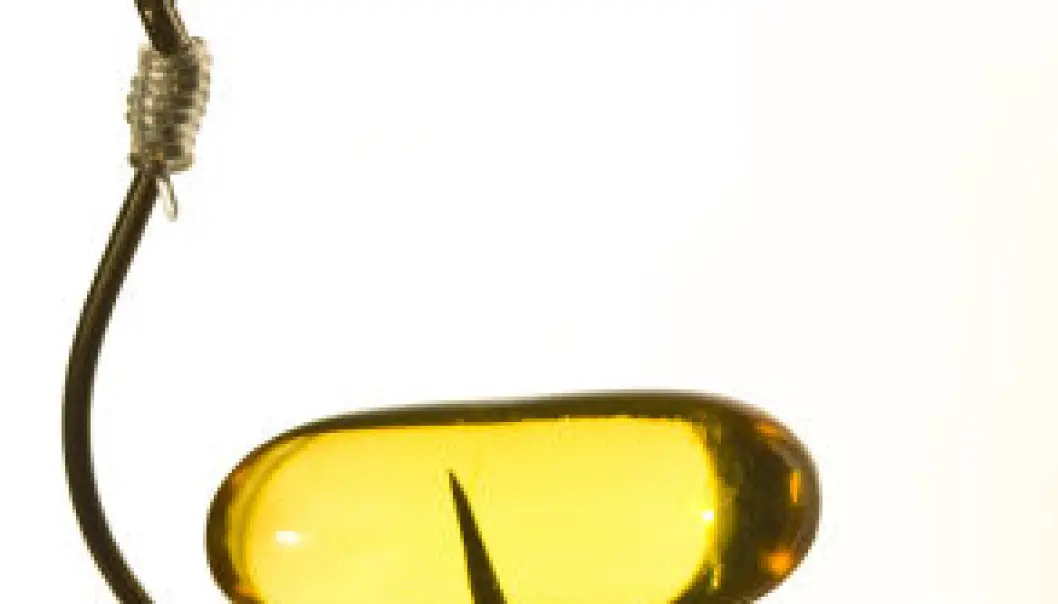 Omega-3 supplements give no MS relief
Norwegian scientists hoped to confirm an alleviating effect of omega-3 supplements on multiple sclerosis patients. They found no connection whatsoever.
Denne artikkelen er over ti år gammel og kan inneholde utdatert informasjon.
No cure has been found for the chronic central nervous system disease multiple sclerosis (MS).
Some patients have been recommended to increase their intake of omega-3 fatty acids in the belief that this could provide some relief.
"We gave omega-3 doses which surpassed recommended doses for the general public to see whether the supplement really had any effect, but we registered no positive health benefits as regards MS patients," says Dr Øivind Torkildsen, a physician and postdoc at the Norwegian Multiple Sclerosis National Competence Centre in Bergen.
Scientists from 13 Norwegian hospital neurology departments were involved in the new study, which was recently published in the Journal of the American Medical Association's online edition, Archives of Internal Neurology.
No positive effects
The study, headed by Torkildsen, contributes solidly to the existing knowledge about what MS patients can do to affect their ailment by controlling their diet.
"This is the gold standard for clinical medical tests. Prior to the study we really expected to find beneficial effects of omega-3 intakes because two previous studies had pointed in a positive direction," he says.
"Instead, we are now pretty sure that omega-3 supplements have no positive effect on MS patients."
A total of 92 patients were given the supplement in its common capsule form, corresponding to two or three spoons of cod liver oil per day for two years. During the first six months, half the test group received omega-3 only, while the other half were given a placebo.
In the following 18 months, either the supplement or a placebo was given in combination with the drug interferon beta 1a, which is a common MS medicine.
Higher test standards
The researcher thinks positive indications in previous studies can be attributed to the way the other tests were organised.
Torkildsen says their new study maintained higher standards than its predecessors.
"Other studies haven't been as methodical as ours, and to a greater extent these were dietary studies in which participants took a lot more than just omega-3."
This, he says, makes it more difficult to document which elements had a positive effect.
"Also, these weren't randomised, controlled studies," says Torkildsen, adding that they have been very specific and thorough about checking out possible positive effects of omega-3 for MS patients.
At least Torkildsen and his colleagues have not found that such fatty acid supplements have any harmful effects on MS patients.
Fish and cod liver oil are beneficial
Although omega-3 didn't help the patients in the study with their degenerative neurological disease, there's no reason for MS patients to cut back on eating fish.
"In earlier studies it was most likely Vitamin D that had the beneficial effects on the ailment, although we don't know this for sure," says the researcher.
However, he adds, a good deal of accumulated documentation indicates that Vitamin D has a positive impact on the immune system, and this vitamin can also be beneficial for MS patients.
"That means consumption of fish and cod liver oil are helpful," he says.
Scientific links
Related content