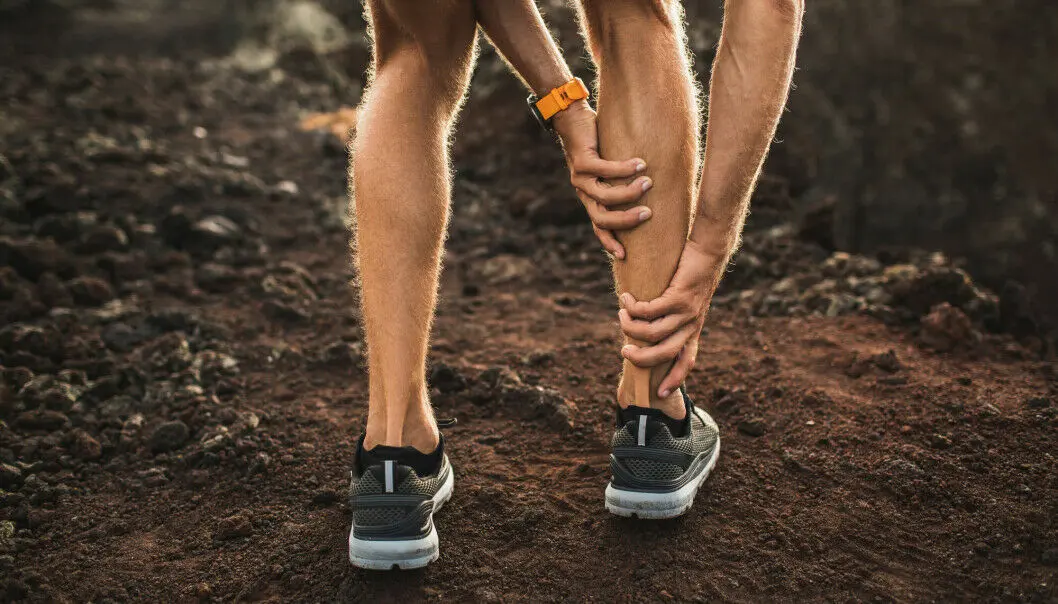 This is the best treatment for Achilles tendon ruptures
Your first run in springtime could end with a bang. Especially if you are not well trained. Norwegian researchers have now confirmed what the best treatment is.
It all starts suddenly, with severe pain in the lower leg. Many say that they hear a bang or pop when the Achilles tendon tears, writes nhi.no (link in Norwegian).
This is one of the most common muscle and skeleton injuries.
Men between the ages of 40 and 60 with an active lifestyle are particularly vulnerable.
What is best?
Running and other physical activity can cause the Achilles tendon to rupture.
How quickly and how well the injury is treated can determine your ability to be active in the future. But what is the best treatment? There has been a long, ongoing discussion about this in professional circles.
The most common treatment options are either to plaster the foot and put it in a protective boot or to operate.
Norwegian researchers have now conducted a study that they believe can end this discussion once and for all.
No need to operate
Surgery does not give better results than non-surgical treatment in patients who have injured their Achilles tendon, the study finds.
"For the vast majority of patients, surgery is unnecessary," chief physician Ståle Myhrvold at Akershus University Hospital (Ahus) says in a press release.
This presupposes that the diagnosis is made early and that the patient is followed up according to a specific protocol for rehabilitation.
Compared patients
Several studies have suggested the same thing.
But researchers have now for the first time conducted a randomised, controlled study. This is the best method to find out if a particular treatment works.
532 adults from 18 to 60 years with a recent injury to the Achilles tendon were included in the study. Some of them were not operated on. Some received regular surgery. Others received a simpler form of surgery designed to reduce the risk of postoperative complications.
No big differences
The researchers compared the patients after one year. By then, they had all received the same rehabilitative training after the treatment.
They found no differences between the groups, neither in terms of patient satisfaction, function nor complications.
Those who underwent surgery did not have better results than those who 'only' received a cast and plastic boot, the study shows.
Those who did not have surgery had a slightly higher risk of the Achilles tendon tearing again. But their risk of getting nerve damage after surgery was also somewhat higher.
How to avoid getting hurt
Almost every other person who runs incurs injuries, according to a Swedish study from 2021 (link in Norwegian).
Most often the knees, calves, or Achilles are injured.
According to nhi.no, as many as 1 in 4 athletes experienced torn Achilles tendons. Amongst competitive runners, almost 1 in 2 will experience this during their lifetime.
"There are many things you can do to reduce the risk of injury," May Arna Godaker Risberg says.
She is a professor of sports medicine and a physiotherapist at the Norwegian School of Sport Sciences and Oslo University Hospital.
Strength training in winter
"The most important support for our joints is muscle," says Risberg.
It is therefore important for those who are not well-trained to do preventive strength training to be ready to face the ground when they start running in springtime.
"If you do not prepare your muscles and joints for running after a long winter, you may experience some pain. You may tolerate it when you are 20 years old, but perhaps not when you turn 40, 50, or 60," Risberg says.
Not everyone has to run
She also reminds us that not everyone has to run.
"But if you love running, you must be prepared to make an effort in advance, especially when you start to get older. How big the load on your joints is is very much dependent on the strength of the muscles around the joints, how much of the impact can be absorbed by the muscles and the type of surface you're running on," Risberg says.
———
Translated by Alette Bjordal Gjellesvik.
Read the Norwegian version of this article on forskning.no
Source:
Ståle B. Myhrvold et al. 'Nonoperative or Surgical Treatment of Acute Achilles' Tendon Rupture', The New England Journal of Medicine, April 2022.