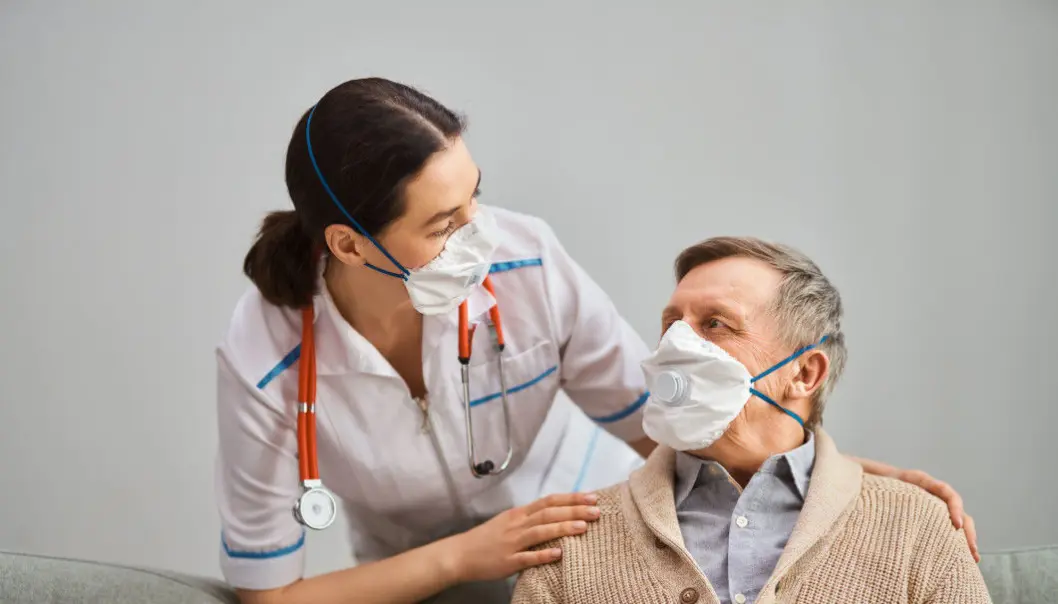 Nurses from EU-countries were poorly prepared to work in Norway
Nurses from countries like Poland, Lithuania and Spain are unprepared for the expectations and the large amounts of responsibility that nurses have in Norway.
Norwegian hospitals and nursing homes are filled with nurses from other EU-countries, thanks to concentrated efforts from recruitment agencies. Others actively seek employment and opportunities in Norway themselves. Most of them can receive authorization and begin working immediately, in sharp contrast to nurses from countries outside the union.
Even though they had all been through a Norwegian language course before arriving, many of them still faced challenges with both the Norwegian language and culture, according to a new study from the University of South-Eastern Norway (USN).
"They lacked knowledge of health-related words and terms in Norwegian, and about Norwegian health regulations. This made it difficult for them to do their job adequately in the beginning," says Associate Professor Emerita Eva Merethe Solum at USN.
She's concerned that this might affect the patients' safety and wellbeing.
Ill-prepared for working in Norway
Solum has done in depth interviews with nine nurses from Poland, Latvia, Lithuania, Iceland and Spain that all worked in Norwegian nursing homes. They were between 24 and 54 years old when they participated in the study, and had between two months and ten years of work experience in Norway.
Solum found that they all struggled to adapt to the Norwegian standards of nursing during their first year in the country.
They'd been poorly prepared for Norwegian conditions by the recruitment agencies and the institutions that hired them.
They had trouble with language and communication while at work
They perceived cultural differences in nursing.
They experienced social difficulties at work.
"They felt ill-prepared about both the language and the culture," says Solum.
The nurses were extremely tired and stressed in the beginning of their Norwegian work experience. They felt so drained that they spent all their free time resting.
They weren't used to the responsibility that comes with being a nurse in Norway. Many of them felt they were given inadequate training in important computer systems and how to access the patients' journals.
Getting used to less hierarchy
One of the cultural differences – which is also a legal issue – is that in Norway patients have a right to information and to participate in decision making.
"In Norway patients can say yes or no to treatment. This was unusual for many of those who came from more hierarchical cultures where doctors and health personnel make decisions", says Solum.
They were also given a lot more responsibility than they were used to.
"They came from countries where doctors delegate and command nurses to execute what they order. Here they were given more responsibility, and thus felt more equal to and worked better with the doctors", says Solum.
While having to make decisions was perceived as stressful, it also made the nurses feel more valued than in their home countries.
Had problems communicating
The quick authorization of foreign nurses is due to an EU-directive that sets a standard for nursing education courses within the union. Solum is of the opinion that the health sector and the recruitment agencies don't ensure that the education actually meets the standard. The employers are responsible for how well the nurses from the EU grasp their new language and for their professional knowledge, according to The Norwegian Directorate of Health.
All the participants in the study said they had trouble learning Norwegian well enough to work. Many of them had been through language courses in their home countries before leaving, but the quality and the content of the courses varied. Most did not cover health-related expressions, the names of medicines and other things a nurse needs to do their job.
"All of them had considerable problems communicating with co-workers, patients and the patients' next of kin," says Solum.
Lill Sverresdatter Larsen, leader of the Norwegian Nurses Organisation, fears errors caused by language problems could have dire consequences.
"The fact that the municipalities have to use personnel from Spain and other countries could threaten the health and wellbeing of the patients," says Larsen.
Should be given better training
The nurses were mostly set to work immediately, before having sufficient knowledge of Norway, the language or the system. One of them started working a day after arrival. Another was given the responsibility for an entire ward over the summer, after completing a two-week long introductory programme. A third had experienced working in ten different places during her first three weeks in Norway.
Nurses from countries outside the EU have to go through rigorous courses and training before they're authorized to work in Norway. But nurses from inside the EU face far less stringent demands, thanks to Norway's participation in the European Economic Area-agreement.
"This isn't the nurses' fault, they're doing as best they can. The Norwegian authorities neither demand nor facilitate giving them adequate training. The problem is the EU-directive that gives the nurses the right to work before they've been thoroughly trained," says Solum.
Larsen from the Nurses union is concerned for the well-being of the foreign nurses.
"When they are in danger of making mistakes due to language problems or cultural differenes, then this is something which can become very serious also for the individual nurse", she says.
Two out of ten Norwegian nurses quit the profession within ten years after completing their education. Larsen believes that Norwegian authorities should work to increase the status and salaries of the profession within Norway rather than spend a lot of money hiring temps from abroad.
Read the Norwegian version of this article on forskning.no.
Reference:
E. M. Solum et al: First Year's Work Experiences of Foreign Educated Nurses Coming to Norway From Other European Countries. SAGE Open Nursing, 10. November 2020.