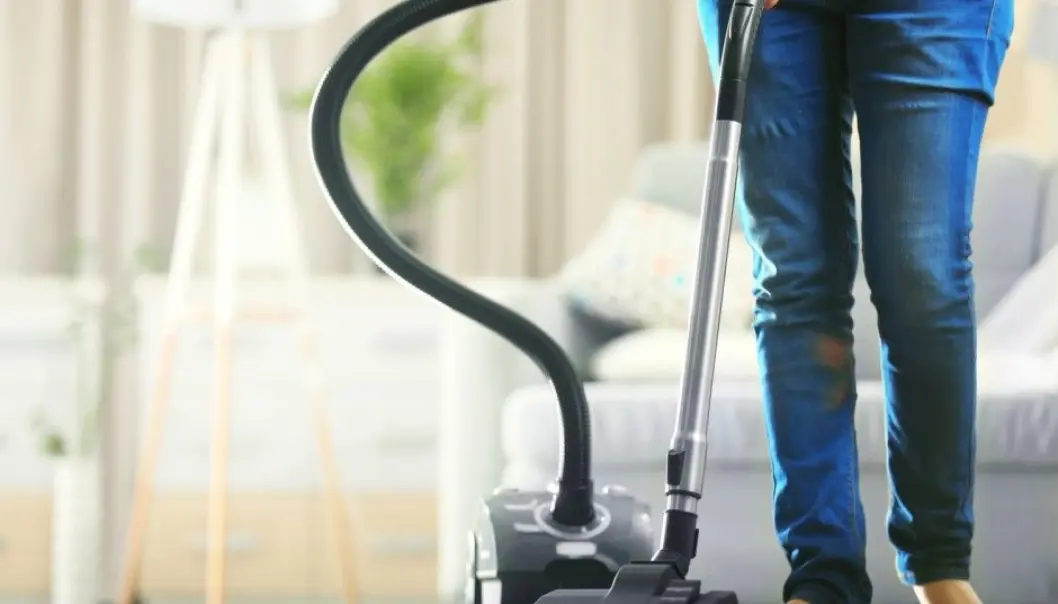 Found large amounts of harmful substances in vacuum cleaner bags
A Swedish chemist controlled vacuum cleaner bags from round the world looking for harmful substances. One of the most toxic bags was the one she had at home.
The chemist Ulrika Eriksson concludes in her doctoral dissertation in chemistry at Sweden's Örebro University that despite regulations, we and the environment are still being subjected to the environmental contaminants PFAS. PFAS is a common term for Per-and polyfluoroalkyl substances that are human-made compounds.
Nature has not come up with these chemicals, human innovation has. The substances have been used in production of material since the 1950s. The compound is a water repellent, and also repels fats and oils. It has been used in make-up, Teflon pans and impregnated textiles.
Modern research has shown that these compounds do not decompose readily and can be harmful. Several countries have initiated measures to reduce their use. The Norwegian Environment Agency mentions via miljøstatus.no. that some PFAS compounds have been strictly regulated or banned.
"The substances accumulate primarily in the liver and the blood and they disrupt hormones and can damage the liver. They impact the immune system and are suspected to be carcinogenic as well, says Eriksson in a press release.
Environmental contaminant in her vacuum bag
In her study Eriksson focused on the PFAS sub-group PAP (polyfluoroalkyl phosphate esters). You can find PAP in disposable cups, pizza boxes, hygiene articles and cleaning products and dyes. These degrade readily to form persistent PFAS substances.
The chemist has taken samples in Sweden from sewage water and sludge from water purification plants and from the eggs of kestrels, tawny owls and osprey. She has also analysed human blood samples from Australia and the content of vacuum cleaner bags in Europe, North America and Oceania.
"I found relatively large amounts of PAP in dust, sludge and waste water. PAP was the cause of at least half the total amounts of PFAS compounds in these samples. If you don't examine the subgroups too you can be fooled into thinking this is not so serious. I was surprised that the share of PAP was so high in dust and sludge and that we found the materials from all the continents we examined," says Eriksson.
Her own used vacuum cleaner bags contained samples with the highest amounts of PAP she found in Sweden.
"When I looked around my house I understood straight off that there were many things that could contain PFAS substances," says Eriksson.
Should be included in research
The chemist found only small amounts of PAP in the birds' eggs and the human blood samples. She thinks this could be because PAP degrades so easily to form persistent PFAS compounds.
"This could possibly also result from many of the major PFAS producers changing techniques and phasing out its use, but plenty of these substances are still around in society," says Eriksson.
The Swedish chemist thinks further searches for PFAS compounds should also study subgroups such as PAP.
"We can get a more complete picture in our environmental monitoring by including substances that can degrade into PFAS. This will tell us more about the total exposure and what impacts we can see in the course of time regarding the regulation and use of PFAS compounds," says Ulrika Eriksson.
Clean-up
No Norwegian factories produce PFAS substances, informs the Norwegian Environment Agency via the website miljøstatus.no.
The agency has a plan of action against PFAS for the period 2016 to 2018 which states: "Our knowledge of the use, discharges and the effects of new substances is insufficient. We have ongoing contacts with research circles and work with the EU and other international fora to catch signals about substances and areas of usage where there are concerns about risks, so that we can target our efforts."
The PFAS group consists of numerous compounds. To date, the ones banned in Norway are known as PFOS, PFOA and long-chain perfluorinated acids. The compounds are on the priority list of the authorities and the goal is to stop all emissions of these by 2020. These same compounds are classified as dangerous contaminants by the EU.
In 2007 the Norwegian environmental authorities passed a ban on the use of PFOS in fire-extinguishing foams, textiles and waterproofing products. Airports and other areas that have been used for firefighting drills have been ordered to chart and clean up prospective PFOS contamination.
--------------------------------------
Read the Norwegian version of this article at forskning.no
Translated by: Glenn Ostling
Scientific links
External links
Related content