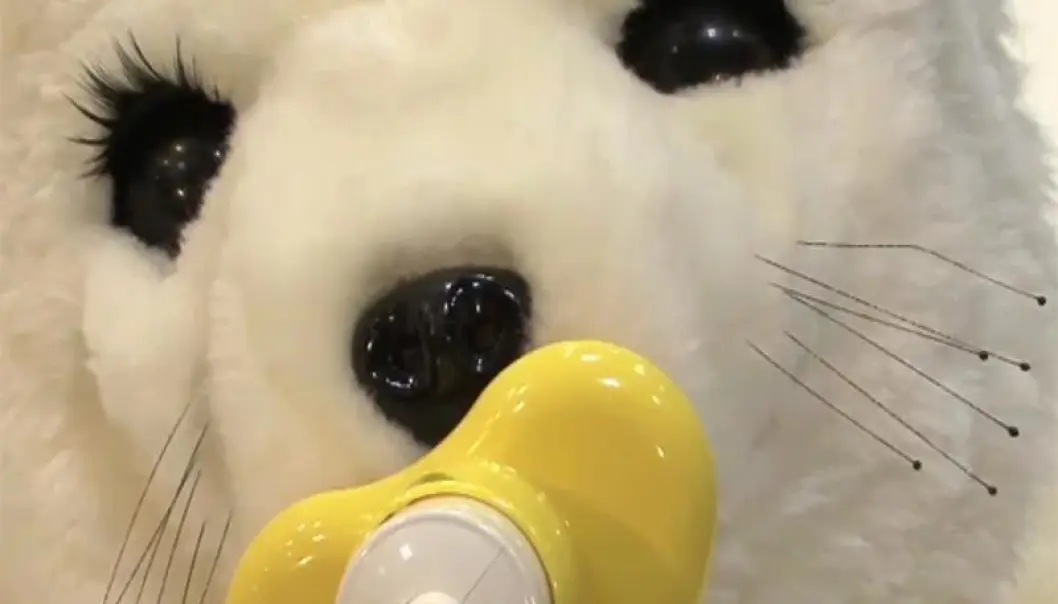 Robot care: cold comfort?
It's furry and cosy, with big eyes and gentle whistles - miles away from the traditional perception of steel-clad imposing robots. Meet PARO, a fake seal but a real robot, with a mission to comfort the elderly in care homes.
Denne artikkelen er over ti år gammel og kan inneholde utdatert informasjon.
The robotic seal has been tested in a trial project at a number of Norwegian care homes, as a resident companion for dementia patients.
The prototype of PARO was developed in Japan in 1993 – basically a box with a wagging tail. The present version includes sensory input of sight, hearing and touch.
It was trialled in Denmark back in 2008 and has since been introduced into 100 Danish care homes, but Norway is only starting to consider the use of 'social robots' in care provision.
Cold technology versus warm hands
"In 2009 there was a public debate in Norway about 'cold technology' versus 'warm hands'. But technology does not have a temperature in itself," argues Per Lyder Pedersen – a programmer, mechatronics engineer and the author of a Masters dissertation on how PARO has been received by care workers.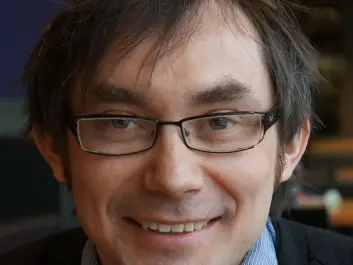 His dissertation, called Do elders dream of electric seals?, takes its cue from the Philip K. Dick sci-fi novel Do androids dream of electric sheep?, which filmed as Blade Runner. The protagonist can't afford a real animal and instead buys an electric sheep as a pet - later realising that caring for the simulacrum instead of the real thing can ultimately be demoralising.
Deceiving the elderly
The question is: could the company of an innocent robotic seal come at a cost for dementia patients?
"One of the major arguments is that we are deceiving elderly to believe that PARO is able to have feelings, to empathise," says Pedersen.
The American sociologist and psychologist Sherry Turkle argues that when the elderly are attempting to comfort the robot, they are in reality attempting to comfort themselves; the robot only pushes our evolutionary buttons, for instance with eye contact, and makes people react as if the robot is relating to them.
Mixed staff reaction
Pedersen's interviews with care workers show a degree of scepticism against giving dementia patients cuddly toys - robotic or otherwise.
"They feared that family members might find it degrading and humiliating to see their relatives treated as children," Pedersen explains.
Using a sociological model called Social Construction of Technology, his analysis showed that PARO was perceived very differently among staff, depending both on the individual and the situation.
Several nurses reported that restless and aggressive dementia patients calmed down when PARO was put in their lap. Although some staff were sceptical at the outset, they found that PARO could replace anti-anxiety drugs - without the negative side effects.
The robotic seal also made the patients more communicative and talkative, making it easier for care workers to establish contact with them.
Care technology
In a few years, robots will not only provide emotional support for patients, but also physical: helping them to walk or get out of bed, lift them, wash them and offering help with practical tasks. 'Care technology' is on its way to becoming big business.
"We might be experiencing a paradigm shift, where the traditional Western perception of 'scary robots' is challenged by a more mundane approach to the use of technical tools," says Pedersen.
"But there is also a need for ethical reflection and a philosophical debate around this issue."
Watch an information video about PARO on YouTube
External links
Related content