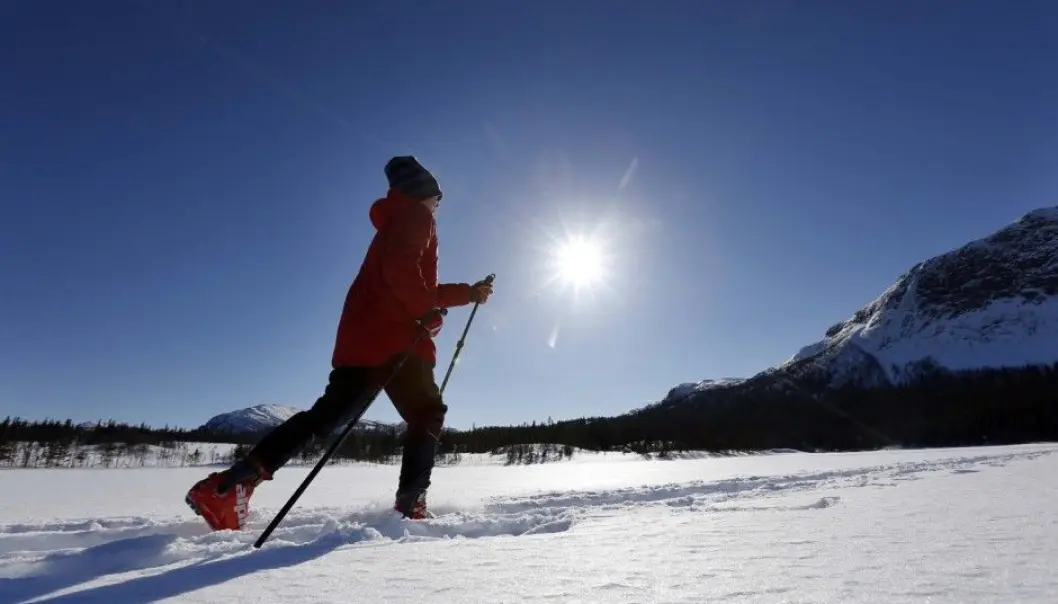 Well-educated men live seven years longer
Men with more years of schooling can expect to live seven years longer on average than men who only have a minimum compulsory education. The comparable difference for women is five years.
These different life expectancies are found in recent figures from the Norwegian Institute of Public Health. The variations are large, however, and in Oslo the contrast is even greater than in Norway on the whole.
This is the first time that the Norwegian Institute of Public Health has published life expectancy figures that are organized according to levels of education for each of the country's 428 municipalities.
Social conditions
Researchers from the institute think some of the differences can be attributed to the habits that are often related to different social classes and conditions. Most notably, these include smoking, dietary habits and physical activity.
The differences in mortality statistics related to higher and lower educational levels have increased from 1960 to 2009. But the widening social gap is starting to stabilize.
Expected lifespans still increasing
Norwegians are living longer and longer lives as time goes on. From 2013 to 2014 the expected life span for new-born infants rose by 0.5 years for females and 0.4 years for males. New-born girls can now expect to reach 84.1 years old and boys will on average live to the age of 80, according to Statistics Norway.
Life expectancy is a good measurement of the health of a population. It has risen by 30 years since 1900.
Gender differences on the wane
Even though women can still expect to live longer than men, males are making headway. Men's life expectancies rose more than women's for several years after 2000.
In the first half of the 1980s, the difference in life expectancies between the sexes increased to 6.8 years. But new-born girls will now on average live only about four years longer than boys their age.
We would have to go back to the early 1950s to find less difference between the sexes in terms of lifespans. The probable reason for the narrowing gap is that women and men have achieved more equality in their jobs and lifestyles.
Smoking habits
This equality is very noticeable when it comes to smoking habits.
According to statistical researchers, differences in smoking habits are also a main reason why there is such a gap between those with university educations and those without.
Cardiovascular diseases, chronic obstructive pulmonary disorder (COPD), lung cancer and other smoking-related diseases can shorten lives.
Lung cancer and COPD explain one-third of the social differences in life expectancy among women in the period from 2000 to 2010.
"For men, these causes of death represented one-fifth of the differences," says researcher Bjørn Heine Strand at the Norwegian Institute of Public Health.
Strand says that the choices that individuals make regarding smoking, exercise, diet and other habits are also a result of their surrounding social environment and living standards.
Urging municipalities to act
Strand thinks that municipal authorities can initiate measures to counteract these disparities when they see that local statistics differ strongly from the mean.
This is especially true for "measures to reduce the number of smokers, especially among those with little education," he says.
Nevertheless, attempts at balancing out social disparities face complex difficulties:
"In the long run, the municipality can reduce these social status health differences by working for a safe and beneficial environment to grow up in, fair divisions of income and equal opportunities for education and jobs," Strand says.
--------------------------------------
Read the Norwegian version of this article at forskning.no
Translated by: Glenn Ostling
External links
Related content