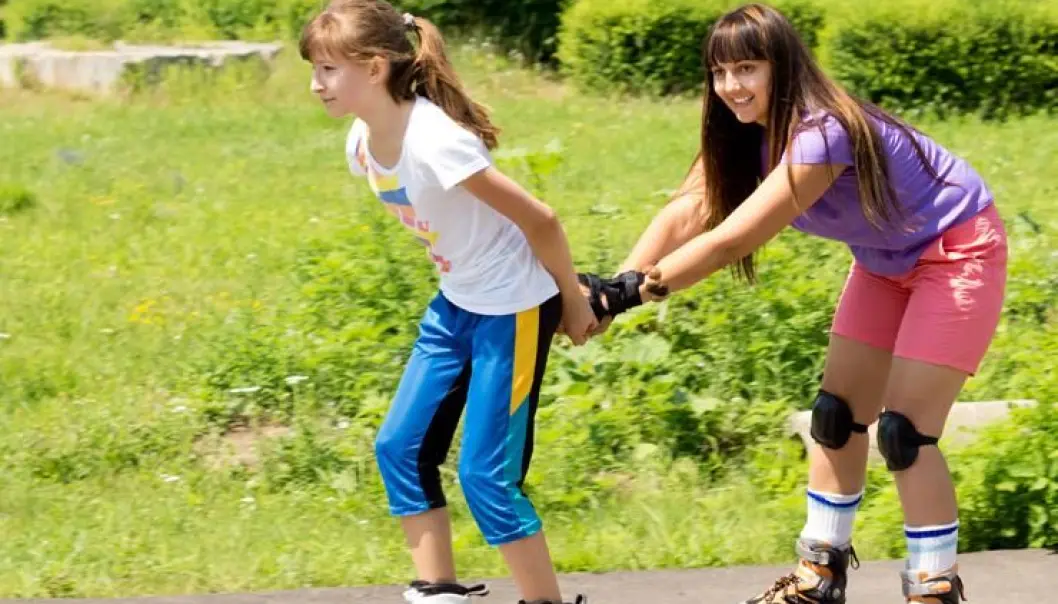 Parks stimulate public health
When green areas disappear we lose venues for being physically active. Youth are hit hardest by a loss of parks and undeveloped lots.
Good health comes from a healthy diet and sufficient exercise. We also need urban places that are conducive to physical activity.
Reductions of green places represent a threat to public health and hamper exercise, according to researchers at the Norwegian University of Life Sciences (UMB).
An increasing migration from rural areas to cities entails a constant need for new urban and suburban housing. The researchers point out that the crowding of more people into limited spaces often eats up urban parks and green areas.
Moreover, a dwindling recruitment to organised sports for kids and mounting obesity problems among young people pose challenges for increasing activity levels among teens.
Not just big parks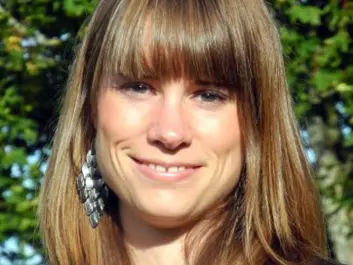 "City parks are more essential to public health than we might expect. Lots of research has shown that urban green areas are important for physical activity and mental health," says landscape architect and researcher Helena Nordh of UMB, who recently published an article on the topic in the journal Landscape Research.
"Politicians and developers need to understand that we mustn't whittle away at our green areas, stealing a little here and a little there, until all we have left are a few big parks."
"The value of small parks is underestimated. We need a combination of large and small ones, but we especially need smaller green areas close to where people live," says Nordh.
Proximity is essential
The researchers think urban parks that are readily available and enticing to young people in their daily lives need to be protected and expanded.
They analysed 32 studies of green areas, physical activities and the needs of children and adolescents.
Their focus was particularly on finding out what makes teens physically active.
A proximity to parks is especially important – the closest green space should not be further away than a few hundred metres.
Proximity might mean the distance from home to a park, but access to lawns and green areas in the neighbourhood are also key factors.
Green areas are at risk
Parks are now under pressure.
From 1996 to 2006, green spots representing the surface area equivalent of 640 soccer pitches were lost to urban development in the Oslo area, writes Nordh in another study, published in Urban Forestry & Urban Greening.
People are comfortable in parks with natural greenery such as lots of grass, plants and flowers – rather than parks where flagstones, however decorative, comprise much of the ground, according to Nordh.
City parks with plenty of grass and trees contribute to the reduction of stress and increase a sense of well-being, according to Nordh.
These findings clash with a new trend. Many urban parks are decked out with concrete structures, flagstones, rocks and a just a splash of greenery here and there.
Most urban development involves a densification, cramming more people, offices and residences into finite spaces.
Nordh points out that from a climate perspective this represents a more sustainable alternative than sprawl, as denser populations can be more efficient with regard to energy and transportation needs. But there is often a price; it occurs at the expense of urban green spaces.
Ball games, paths, trees and shade
Parks which entice ball play, ones with lawns that can be used for soccer, frisbees and the like, promote physical activity.
"This is uncertainly a benefit and one that is appreciated by boys in particular. Research shows that teenage girls will often end up sitting by watching the boys play," says Nordh.
Paths and trees and water and shady spots are also important. Parks need to be well maintained and kept tidy − and they must also be safe from crime.
The researchers think that walkways and paths can be especially important for the spurring activity among teenage girls.
Girls are also more concerned than boys about their safety in parks. Security for users can hinge on lighting and the density of vegetation.
Public parks are places where physical activity is free of charge. That's why they are especially important for young people, say the researchers.
Minimal effects – or hard to quantify
Nevertheless, Nordh admits that no research provides clear proof of the health effects of parks.
"Proven medical advantages can be small or hard to quantify, but studies from Great Britain show that people who live in places with a lot of green areas tend to have better health."
The explanation can be that such green oases make it easier to be physically active, which in turn benefits health. This is backed up by other studies.
"Then you can ask what entails good health. An absence of disease diagnoses? Or simply that one likes livng in a neighbourhood and is happy? Our psychological states are just as important for our health," says Nordh.
-------------------
Read the Norwegian version of this article at forskning.no
Translated by: Glenn Ostling
External links
Related content