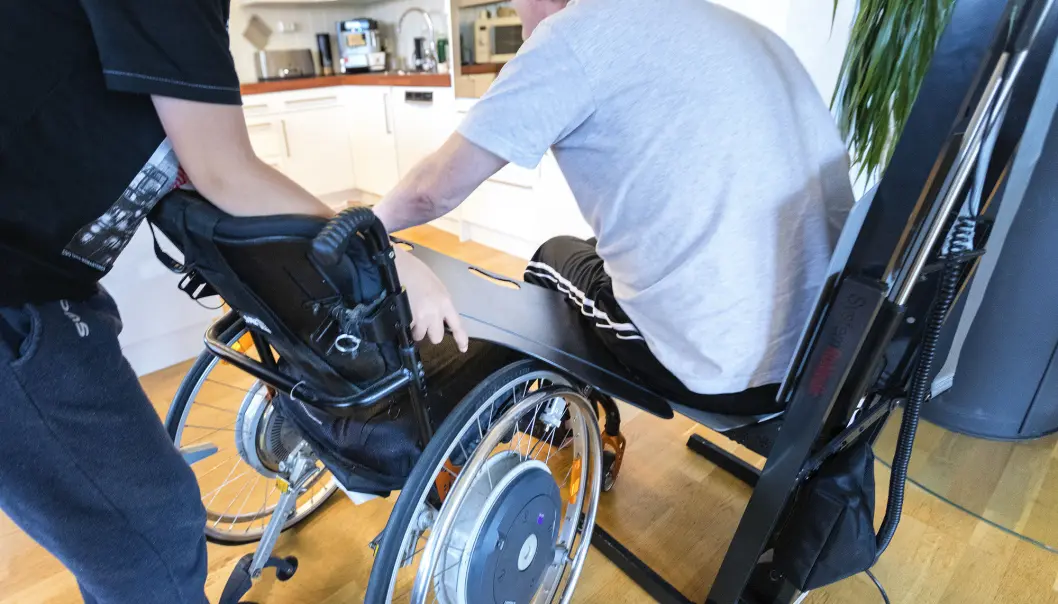 Norwegian researchers find link between ALS and body weight
A Norwegian study shows that overweight and obese individuals have a lower risk for ALS than those who are of normal weight and underweight.
"The study doesn't solve the ALS riddle, but it provides a basis for focusing the search for treatment and prevention options on factors related to the body's metabolism," says Ola Nakken, a doctoral research candidate and senior consultant at Akershus University Hospital (Ahus).
ALS – Amyotrophic lateral sclerosis – is a disease that causes muscle wasting because the nerve cells that transmit signals from the brain to the muscles deteriorate. ALS affects about 150 people in Norway annually and some 450 000 worldwide.
Lots of data
This major study was conducted by researchers from Ahus, the Norwegian Institute of Public Health and the University of Oslo, and was recently published in the American medical journal Neurology.
Based on data from the mandatory tuberculosis screening in the 1960s and 1970s, as well as information from health surveys and health registers, researchers compared nearly 3000 Norwegian ALS patients with 1.5 million people from the tuberculosis screenings.
The results show that compared to slim individuals, defined as those with a body mass index (BMI) between 18 and 22.5, overweight individuals (BMI between 25-30) had an 18 per cent lower ALS risk, while obese people (BMI over 30) had a 34 per cent lower risk for ALS.
Don't fatten up
Previous studies have also shown a correlation between high activity levels and the risk for ALS.
However, Nakken does not recommend that people with ALS patients in the family test their BMI and then intentionally put on weight.
"If only one family member has ALS, then the risk for the disease is very small. We know for sure that significant weight gain and overweight have negative implications for many other diseases," says Nakken.
-------------------------------