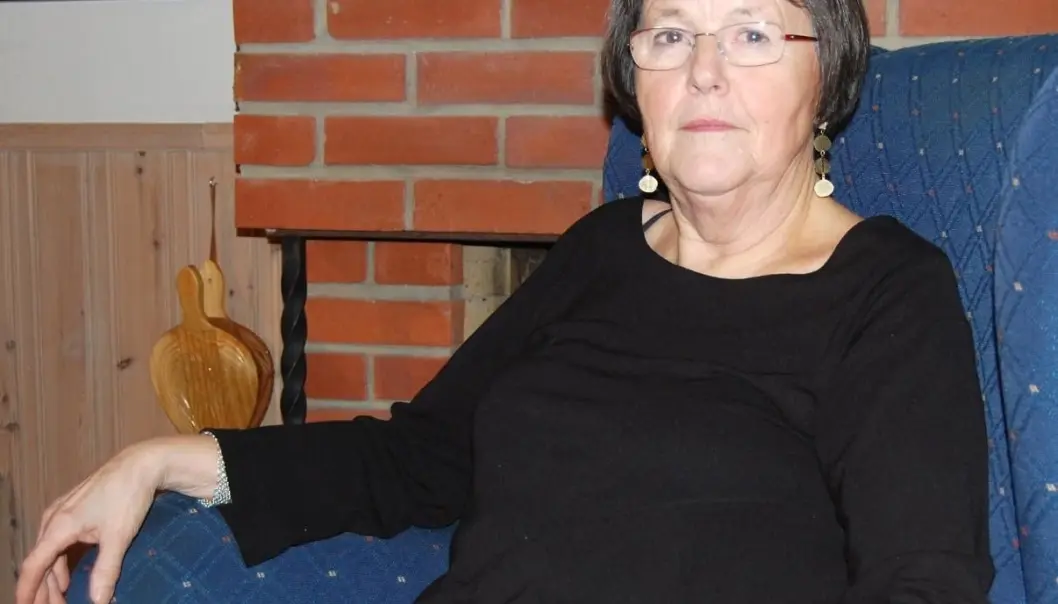 Norwegian polio victims weigh in on vaccine debate
Nearly 10,000 Norwegians who were affected by polio are still alive. As the vaccine debate rampages in the US and in Norway, polio survivors say they think that vaccine opponents put their own and other children's lives in danger.
Turid Johanne Dehs (70) lives in a small town about 70 km north of Oslo and was stricken by poliomyelitis when she was seven, four years before the polio vaccine came to Norway.
She hovered between life and death for three days after she got meningitis in the aftermath of her polio infection. The experience continues to profoundly affect her life.
Now she is outraged by parents who oppose vaccinating their children.
Naive parents
"They are naive and do not know what they are doing. They put the lives of their own and others' children in danger. If they could spend one day in my body, they would change their minds," she told forskning.no.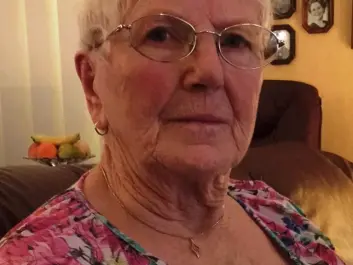 Vaccine opponents often fear vaccine side effects, but this fear has no basis in reality, according to a Danish study. The researchers compared health data from all Danes born between 1980 and 2009. Vaccinations resulted in no greater incidences of illnesses than normal.
Turid was in first grade when she suddenly fell ill one winter day in 1953, during the last big polio epidemic in Norway, when more than 300 children died nationwide. She fell on the floor and lost consciousness. For several weeks she lay paralysed at home in her bed.
"My whole body was paralysed, and I had fever and intense pain, especially in my neck and head," she says.
Her mother took care of her, but no medication helped. Her little sister was sent to live with an aunt. The neighbours were afraid of catching Turid's polio, but came with the food she liked best, left in containers on the stairs outside the family's residence.
"They believed that healthy, good food would help me recover," she explains.
The vaccine comes
The polio vaccine was introduced to Norway during the 1956-1957 school year, and the disease came quickly under control. Currently, all Norwegian children are offered the polio vaccine when they are 3, 5 and 12 months old. The vaccine is given in a combination vaccine for diphtheria, tetanus, pertussis and meningitis. Children are given booster doses in second and 10th grade.
In 2013, 94 percent of 2-year-olds in Norway received the recommended three doses of DPT vaccine, which includes the polio vaccine.
The last case of polio in Norway was in 1969, although another five cases have been reported since 1975, as a result of infection abroad. While Europe has been declared polio-free, there remain countries, primarily Pakistan, where polio is still a problem. Infected but healthy visitors from these countries can bring the disease to Norway and infect people who have not been vaccinated.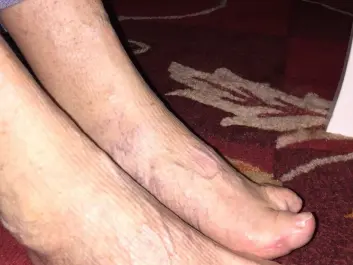 For this reason, 85 per cent of the population needs to be vaccinated in order to prevent an outbreak, according to the Norwegian Institute of Public Health.
A deformed foot and countless surgeries
Marie Nilsson (81) was paralyzed on her way home from school on Freya at the age of six, in 1940. Her girlfriend Petra died at school the same day. The family was isolated for several months, and a neighbour's wife had to buy food for the family.
"My left arm and right leg were paralysed, but I was eventually able to use them again. But my one foot was deformed and is four shoe sizes smaller than the other," Nilsson said.
She still has to wear special shoes to be able to walk.
"People who do not vaccinate their children have no idea what they are doing," she said to forskning.no. She has gone through countless surgeries to fix polio-related problems with her hip, ankle and back.
The virus re-awakens
When they were in their late 40s, both Turid Dehs and Marie Nilsson began to experience the pain of polio again. This is now known as post-polio syndrome, which can cause pain, muscle weakness and fatigue. It affects 5 to 10 per cent of those who previously had polio.
Neither Dehs nor Nilsson can understand why parents refuse to vaccinate their children. They themselves have three and four children respectively, all of whom have been vaccinated. And Dehs even recalls seeing the side effects of the first polio vaccine used in Norway, which was made from live, attenuated virus. This vaccine is no longer in use.
"I am absolutely speechless. Think of how happy parents were in Norway when we finally got the vaccine! It meant that children would not have to die or get as sick as I did," Dehs said.
Marie Nilsson tells a story about a neighbour in Sweden, who was not vaccinated in the 1960s because he was thought it was unnecessary. He is confined to a wheelchair.
"It cost him dearly to not listen to me and get the vaccine," Nilsson said.
--------------------------------
Read the Norwegian version of this article at forskning.no
Translated by: Nancy Bazilchuk
Related content