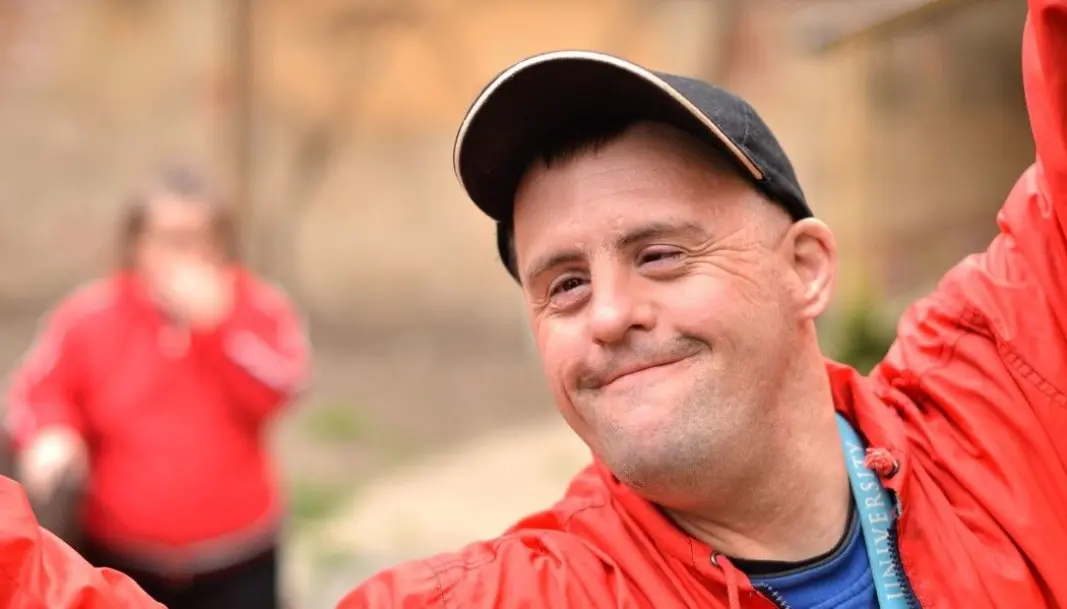 Low levels of competence among those who work with the intellectually disabled
Just one in 10 employees who work with the intellectually disabled in Norway has trained as a social educator. This percentage has been at a near standstill since the early 1980s, according to a new report.
Today, Norwegians expect people who work in the health and social sectors to have a great deal of expertise.
But staffers who work with intellectually disabled people in Norway don't meet this expectation, according to a new report.
The National Competence Community on Intellectual Disability (NAKU) has surveyed the amount of expertise and the type of positions held in the municipal health and care services for people with intellectual disabilities. They conducted this survey with the Norwegian Union of Social Educators and Social Workers (FO), a voluntary professional association and trade union.
The results were disappointing.
Increased by two per cent since 1983
Currently, 10.7 per cent of the workforce in this sector are certified as a social educator, previously called a disability nurse.
Employees with professional certificates are the largest group in the sector and make up 38.6 per cent.
Around 33 percent have no approved education.
Karl Elling Ellingsen is a professor at NAKU and headed the group that wrote the report. He is disappointed that the level of competence is not higher.
A number of fact-finding investigations and white papers that have been produced over the past decades have documented that the sector lacks people with professional skills, he says.
The social educator programme was established in 1961 because it had become clear that people who worked with the intellectually disabled lacked the appropriate expertise.
In 1977, the proportion of health care workers who worked in this sector was 7 per cent. In 1983 it had increased to 8.7 per cent.
Since 1982, the share of individuals who have training as a social educator has only increased by 2 per cent.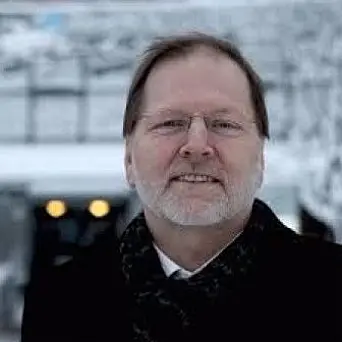 Handing out medicines
Even the practice of alternative medicine requires some kind of certified education in Norway today.
But if you work with people with intellectual disabilities, you don't need any kind of approved training.
"There is a requirement for people to have some kind of health-related education to administer and distribute medicines, but here, too, there is an exception for working with people with intellectual disabilities. Unskilled workers can take a course in dispensing medicines and are given an exemption for being able to take part of this responsibility," says Ellingsen.
Today, a bachelor-level professional education is required in all other health and social science practices that are equivalent to the sector that Ellingsen and his colleagues studied, he says.
"In another comparable sector, the child welfare service, there is now talk of raising the requirement to a master's level. Much of the work being done with people with intellectual disabilities is at least as demanding," Ellingsen said.
The government has a responsibility
The state has a responsibility for this situation, Ellingsen says.
"They have received report after report, year after year. When they do nothing, it must be because the people who are in positions of responsibility don't read the reports, that the sector is not a priority, or that they do not understand what this is all about," he said.
He hopes the new report can contribute to giving decision makers better insights into the situation.
Great interest in education
Ellingsen believes the reason for the low level of competence in the sector is mainly due to priorities in relation to Norway's educational capacity.
It also happens that two out of three who are trained as social educators choose to work in other welfare-related services.
In addition, many social educators become managers in the services where they work.
"They may want to stay loyal to local concerns and end up taking a dual role in the municipality. They may have to choose between meeting their budget or investing in good terms and work arrangements so that they are able to recruit qualified labour," Ellingsen says.
Applicant numbers for Norway's various social education programmes are high. There are many more applicants than study places. The study programmes across the country could probably be filled three and four times over, he says.
Number of part-time positions high
Nearly 70 per cent of staff who work with the intellectually disabled work part-time, the report says.
Most of the part-time positions are found among people without a formal education. Of these, 66 per cent work less than 10 hours a week.
The researchers found clear differences between the level of education and part-time work. The higher the education, the more a person is likely to work full time, or nearly full time. Of those who are trained as social educators, 66 per cent work full time.
Like a butterfly
Jan Tøssebro, director of NTNU Social Research, has conducted many years of research on the workforce that cares for the intellectually disabled.
He believes the report underscores two things that are very problematic. The first is that the sector employs many workers without a formal education, and the second is the high proportion of part-time employees.
"The fact that you have a professional certification doesn't mean you're not competent to work with people with intellectual disabilities. But we know from research that unless this job is done by people who have been educated in the field, there is a tendency for the care of the intellectually disabled to follow a certain track. The care is often characterized by routines and doesn't reap the benefit of professional reflection and discretion in relation to people's individual needs," he said.
Many relatives are frustrated by the widespread use of part-time workers in the sector, Tøssebro says.
It's especially challenging given the coronavirus, he says. Many different workers visit clients every day and move on to another client.
"This sector is organized like a butterfly flying from flower to flower. It's a problem when it comes to the potential for spreading infection, of course, but it also matters in developing personal relationships between caregivers and clients," he says.
Economic motives
Ellingsen says economic motives mainly explain the large use of part-time employees.
"When many people take these low-percentage part-time jobs, it is easier to provide round-the-clock staffing in the cheapest way possible. When employees work in full-time positions, there are limitations in the Work Environment Act that employers must take into consideration that may increase costs. Nevertheless, research shows that using full-time workers is more profitable," he said.
He believes that both employees and clients lose a lot because employees have too little continuity with individual clients.
"Workers don't know what happened yesterday or last week. They only come in for a short period and then leave," he said.
Many employees depend on their employers giving them extra shifts. A number of workers in this situation have two or more part-time positions to manage. This may result in a situation where the part-time workers are dependent on the employer and may need to be more careful about what they say and do to get the shifts they depend on.
"There are many things that can come into play here that are hard to get your hands around. But it is very unfortunate. People with learning disabilities need predictability," says Ellingsen.
Translated by Nancy Bazilchuk
———