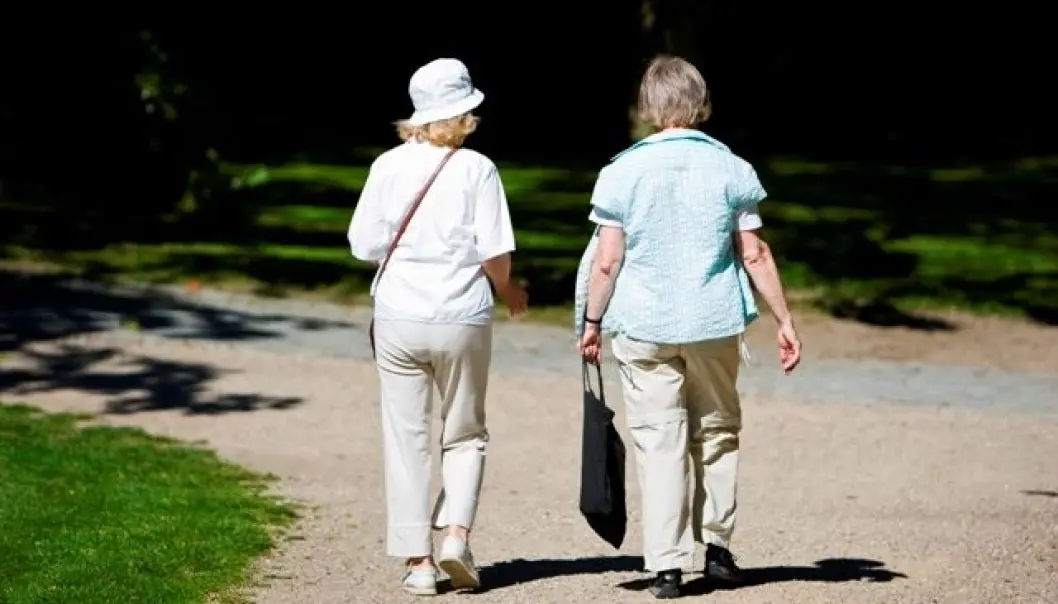 The hard road off the sofa
Type 2 diabetics struggle to adjust their lifestyles and habits in keeping with medical recommendations. Patient groups could be the answer.
Denne artikkelen er over ti år gammel og kan inneholde utdatert informasjon.
Type 2 diabetes, sometimes referred to as lifestyle diabetes, is becoming more and more commonplace. While type 2 diabetes used to primarily strike older people, a mounting number of younger people are now being afflicted.
"An estimated 350,000 Norwegians suffer from type 2 diabetes, but about half of them actually don't know it," says Bjørg Oftedal, a PhD researcher at the University of Stavanger (UiS).
The 350,000 comprise percent of Norway's total population of 5 million.
Oftedal and two colleagues have studied factors that can be related to motivation of self-treatment for type 2 diabetes. She presented her thesis in June 2011.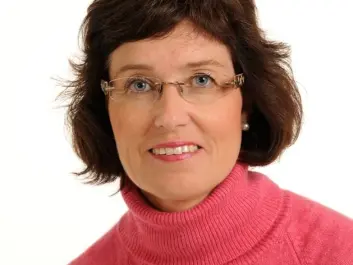 "Type 2 Diabetics must make rather drastic changes in their lifestyles, mainly with their diets and amounts of exercise and many find this quite demanding," she says.
Only one in ten exercises enough
Type 2 diabetes can be attributed to genetics, overweight and lack of physical activity. Those afflicted get a surplus of blood sugar because their bodies aren't producing enough insulin.
"One can live a long time with blood sugar levels that are in the border area. These can be high levels, but not high enough to give common symptoms such as extreme thirst and a frequent need to urinate," says Bjørg Karlsen, associate professor at UiS and one of the researchers who worked with Oftedal in the project "Motivation for self-regulation among adults with type 2 diabetes".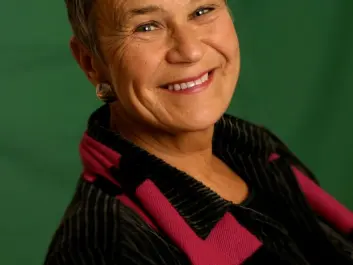 Nutrition, exercise and weight reduction are the keys to living well with type 2 diabetes. Norway's national guidelines for keeping the affliction in check call for 30 minutes of physical activity a day. In addition they say that everyone who is overweight should attempt to reduce their weight by 5 percent and maintain a healthy diet.
But it isn't always easy to live up to the ideals.
One of the studies from the project shows that half of all persons with type 2 diabetes have a healthy diet most days of the week, while just 10 percent are as physically active as they should be.
"Most people require support and assistance to meet these challenges," says Oftedal.
Unhealthy lifestyles complicate things
The fact that the disease sneaks up on patients can make it more difficult for them to make the right choices because the consequences are further in the future.
"Not everybody understands the gravity of the disease. But the risk of developing complications down the line such as cardiovascular disease, kidney ailments and blindness is significant," Oftedal points out.
Since 2006 Oftedal, along with Karlsen and Professor Edvin Bru, carried out group interviews of 12 men and seven women with type 2 diabetes and also conducted a survey among 425 others with the disease.
"The change in diet and exercise that are often needed prove to be difficult for many to make, especially those whose lifestyle caused the development of the disease in the first place," says Oftedal.
"Right now we don't know enough about factors that motivate individuals into making changes in their lifestyles. So we need more knowledge about what can convince people in this situation to eat better and to start working out.
What's most important?
Oftedal and her colleagues stress two factors deemed essential to motivate self-treatment against type 2 diabetes.
"The first factor involves the ability to convince yourself that you can make the necessary changes. What plays a major role in the second factor is your experience of the 'costs' and effects," says Oftedal.
You would think that for most people avoiding serious health problems such as cardiovascular disease would be a high priority. But what would you do if you had to cut out everything you like today to prevent something negative from happening in the future?
"If much of your everyday life and your past is linked with the enjoyment of delicious and often unhealthy food with others, or if you play computer games or watch TV too much, this can often conflict with the goal of regulating the disease," explains Karlsen.
Oftedal adds that many people consider themselves capable of living in a way that keeps the disease in check. Nevertheless, just a few of them report making such changes, particularly with regard to boosting their exercise.
"This might be because about half the persons in the study report being physically active two or three times a week. It might mean they consider this enough, but that isn't what the guidelines say," says Oftedal.
Facebook can help
Participants in group discussions expressed a need for practical, individually adapted and continual follow-ups of the disease on the part of health care personnel.
"Health personnel are good at providing information about the disease, for instance about blood sugar levels, but they aren't always as adept at dishing out practical advice about eating habits and activity. Health workers have an objective outlook regarding what the inflicted person ought to do, but living with type 2 diabetes is a subjective experience," says Oftedal.
Researchers think part of the solution could involve associating oneself with others.
"The health care system can contribute to the organisation of group initiatives, where families and friends can also participate. The persons we talked to in the group interviews had most confidence in such groups of equals, where diabetics can share their experiences," says Karlsen.
"But somebody has to run such groups – for instance someone from the local public health care system."
She thinks that a meeting for instance once every third month to set goals and exchange experiences can help patients retain their motivation.
"One can also utilise new technology, for example the members of a group can stay in contact through social media," says Oftedal.
"This could be worth testing and lots of people can be reached this way at little cost."
---------------------------------
Read this article in Norwegian at forskning.no
Translated by: Glenn Ostling
Scientific links
External links