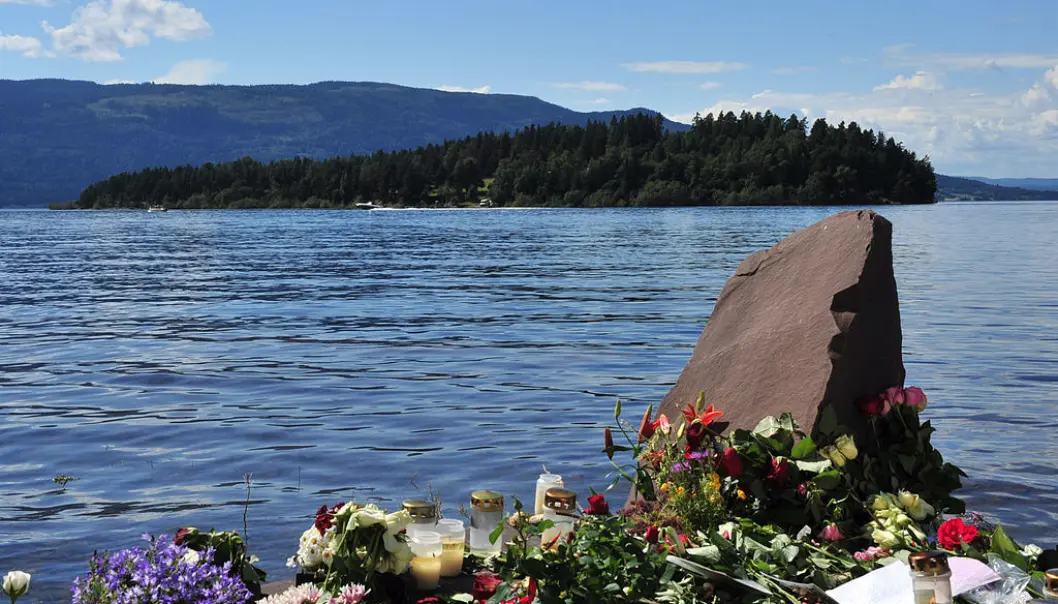 Utøya survivors too often clam up
Survivors of the mass murder of young people at a summer camp by a Norwegian right-wing terrorist nearly three years ago can be reluctant to talk about their traumas, partly out of consideration for their families and friends. The ones who refrain from seeking social support experience more anxiety and depression.
"Now and then I can absolutely feel it is hard to talk to people about Utøya. I always need to consider whether I want to relate my experiences when it happened and in the period that followed," says Ali Esbati.
He was one of the hundreds who survived the terrorist attack at Utøya on 22 July 2011. A young Norwegian man, obsessed with fascist, xenophobic and anti-Islamic ideology, first truck-bombed the Government quarter in downtown Oslo and disguised as a police officer made his way to a Labour Party Youth summer camp on Utøya Island, west of the city, where his shooting spree left 69 dead and 56 hospitalised with severe injuries.
"In ways we are a burden on those around us. They have to relate to our intimate feelings about the atrocity and to other people who have opinions about what happened."
Esbatiis is not the only one who finds it hard to talk about his experience at times.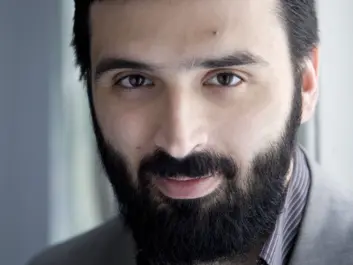 Many of the Utøya survivors occasionally refrain from seeking consolation and support from friends or family. This was discovered by the Norwegian Centre for Violence and Traumatic Stress Studies (NKVTS) a year after the massacre when they questioned Utøya survivors how they were utilising their social networks.
Tired of hearing about it
"The survivors we interviewed generally have networks but they don't always make use of them," says Siri Thoresen, a psychologist and senior researcher at NKVTS.
The researchers investigated various reasons why the victims sometimes refrain from talking to their families and friends about their problems.
"They think that the people around them have enough problems of their own, or that they are tired of hearing about it," says Thoresen.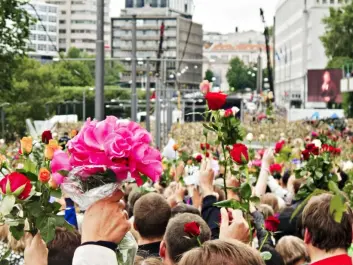 Esbati stresses that refraining from relating his experiences to others has not been a problem for him. He has sought and received support when he needed it. That need has decreased with the passage of time.
The 37-year-old thinks younger survivors are more vulnerable and suffer more from being tight-lipped.
"Maybe they don't want to be a person who is defined by the event. In general I think many have the desire to be seen as a happy and strong person rather than a tragic one."
"As time passes it can be tough seeing that others have shed their problems when you haven't managed to do it," says Esbati, who is general manager of the left-wing think tank Manifest Analyse, currently on leave.
More mental problems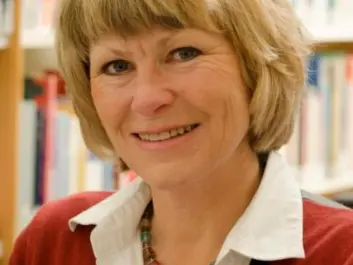 "Support from family and friends is important for getting past a difficult period. It creates a sensation of being part of a community, feedback is given about the things that you think about and solutions are suggested," says Thoresen of NKVTS.
Refraining from seeking support can have dire consequences.
Those who were reluctant about sharing their feelings were more likely to have general mental problems such as anxiety and depression, as well as posttraumatic stress disorder (PTSD).
"We were surprised to find such a strong connection," says Thoresen.
The researchers cannot say whether refraining from talking about problems leads to mental difficulties, or whether the ones who have the biggest problems are also more likely to be reluctant to seek help.
"They don't understand"
The majority of those who were interviewed and kept things to themselves said this was because they figured people who had not been at Utøya were incapable of comprehending. Slightly upwards of 60 percent said this applied to them "a bit", "somewhat", "quite a lot" or "a lot".
"The can feel alienated and decide there's no point in talking about when others cannot understand," says Thoresen.
Throesen reasons we need to think anew about the importance of social support. Studies mainly tend to gauge whether people have a network or not, rather than assess how much support is actually asked for or provided.
Having a network doesn't help much if you don't use it, conclude the researchers at NKVTS. Support is not something you receive passively. You make an overt decision and weigh the consequences of seeking such support.
Women more reluctant
Women were seen to be more prone than men to experience difficulties in talking about how bad they feel, usually out of concern for those around them.
About seven out of ten women responded that they thought their significant others were tired of hearing about it or had enough dealing with their own problems.
This applied "quite a lot" or "a lot" for close to two in ten.
In general women are more likely than men to be open about having psychological problems. But in this study that gender difference is not seen.
"The fact that women more often experience barriers in seeking social support can explain why they have poorer mental health," says Thoresen.
Thoresen and colleagues have not investigated why women are more vulnerable. So they have not determined whether the female reluctance to seek support can be ascribed to real or simply to perceived barriers in their circle of family, friends and colleagues.
Perhaps the people around them send different signals to men and to women. Or maybe people more readily communicate to women that they can't stand hearing more about their problems. Another possibility is that women are more sensitive than men to such signals in their circles of friends and family. In that case, they are more likely to clam up.
Feeling betrayed
Some of the survivors in the study felt betrayed by some of the people they thought would support them. This assessment also linked to poorer mental health.
"It can have an impact when just one person turns his or her back, even though you have solid support otherwise," says Thoresen.
The psychologist thinks that in the period following such a severe experience it's important to help victims' networks give ample support. Family members or other close persons might easily have strong reactions themselves – responses which they too need help in dealing with.
If the need to discuss one's feelings surpasses the capacity of the network to take it all in, the victims can get professional treatment or other forms of assistance. This enables victims to vent their worst thoughts without overburdening their own social networks.
Losing networks
In one way it can be an advantage for those who have had a gruesome experience to limit how much they talk about their ongoing distress.
"This can be a choice testifying to social intelligence. Maybe the network cannot bear the burden; the victim has changed too much. Maybe by not using family and friends a person is ensuring that their support is not lost in the long run," says Thoresen.
"But the costs can be great. They might not get the help they need."
------------
Read the Norwegian version of this article at forskning.no
Translated by: Glenn Ostling
Scientific links
External links