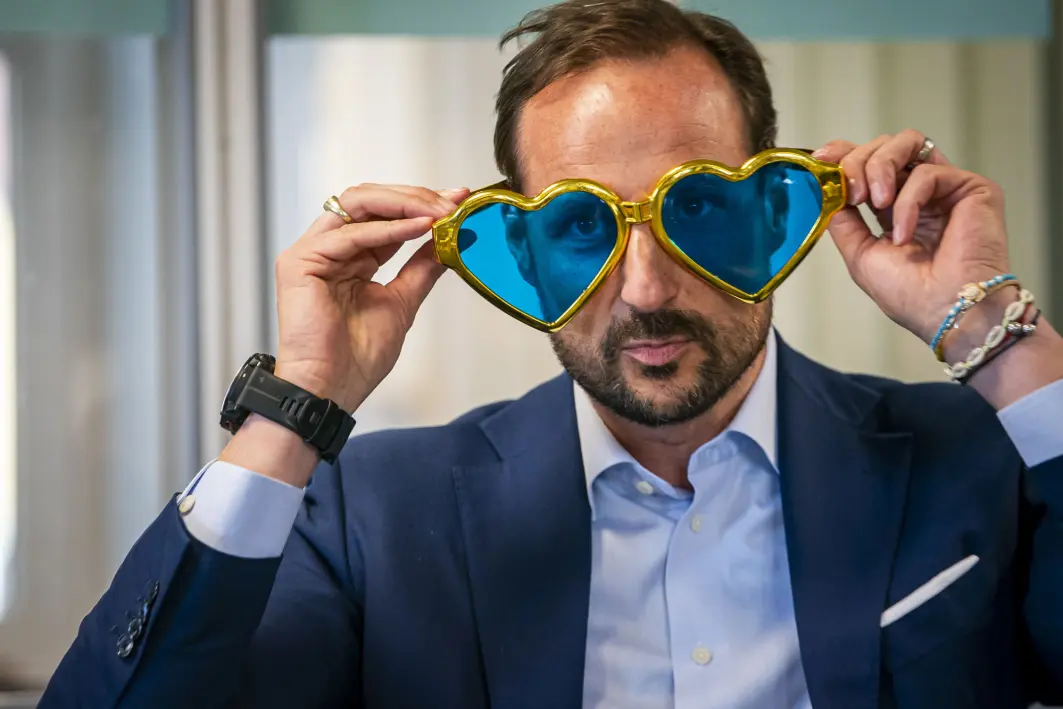 Do glasses and sunglasses protect against Covid? Norwegian researchers are going to find out.
The Norwegian Institute of Public Health are currently looking for people to join their study of glasses as protection against being infected with Covid.
It certainly sounds like a bit of a joke. And the Norwegian national broadcaster NRK has chosen to illustrate their story (link in Norwegian) with Elton John sporting glitzy glasses covered in sparkling stars.
But the question is serious enough, and the research project has in fact just started.
Literally titled the Corona-glasses-study, Norwegian researchers are going to compare a group of people who wear glasses or sunglasses for two weeks, to a group of people who do not.
"Virus can enter the body through the eyes, so it's not unthinkable that glasses and sunglasses can protect against Covid and other airborne viruses like the flu. But, it could just as well be that glasses don't protect at all", says Atle Fretheim from the Norwegian Institute of Public Health (NIPH) in a press release (link in Norwegian).
Perfect timing
The NIPH are now trying to get people to sign up to the Corona-glasses-study, hoping that the next few weeks will give them a good opportunity to be able to say something about the effect.
Norway just removed a bunch of restrictions on Wednesday this week, which were in place to contain the spread of the virus. Norwegians are now allowed to go to their offices, spend time with as many people as they wish, and have alcohol served to them at restaurants after 11 pm. They however still have to wear masks when it is not possible to keep a meter apart from other people.
Infections are expected to rise.
But perhaps the group of people in the study wearing sunglasses while taking the tube to work will be spared.
"We will encourage those who are asked to wear glasses to use them in places where there are lots of people, such as public transport, malls and stores", Fretheim says.
Good to know
The researchers need around 22 000 participants to be able to obtain reliable results. The people who sign up will be assigned to wear or not to wear glasses, ensuring that the two groups are comparable.
If you end up in the non-glasses group, you must be willing and able to not wear glasses, the NIPH specifies.
After two weeks, the participants will fill in a questionnaire, and information will be obtained on infection status.P
If glasses turn out to be an effective tool against infection, then this is a very easy measure to implement – it's quick and cheap – should we encounter similar pandemics in the future, the NIPH write in their press release.
According to the researchers, no randomized studies have been done on whether or not protecting the eyes protect against infection. But observational data suggest that glasses do protect.