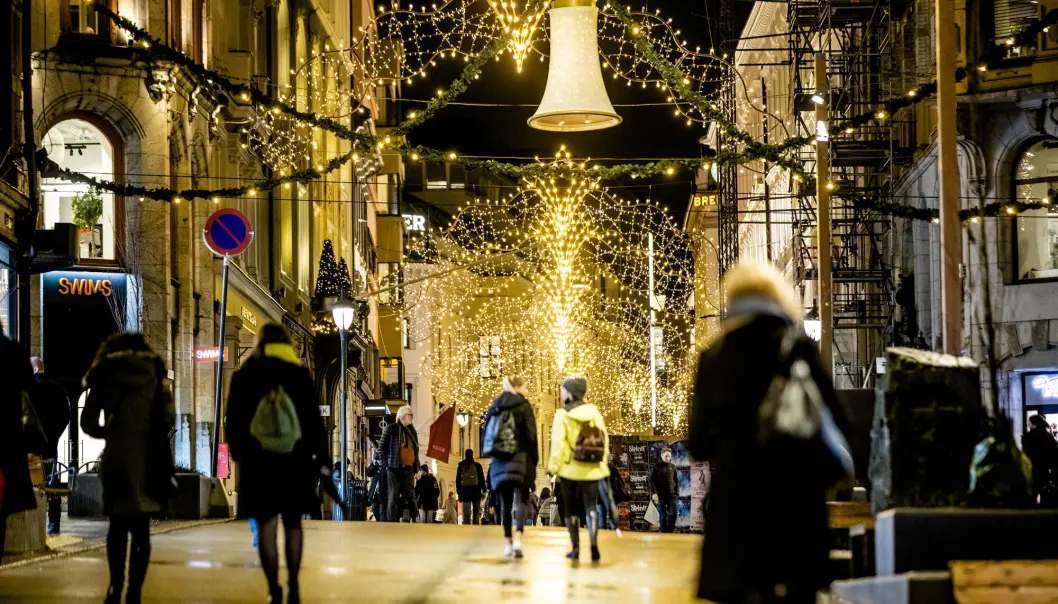 Not a single person has been hospitalized after massive Oslo Christmas party Omicron outbreak
Most of the 145 infected people are now well again, says infection controller.
"Everybody is doing well. Most of them are now recovered, and none of them needed to be hospitalized", says Tine Ravlo, assistant chief infection controller in Oslo's Frogner district, to national newspaper VG.
"All of them are in good shape. But then of course they are in the age groups 30-50 years, all of them are fully vaccinated and were previously in good health", Ravlo says to VG.
On average, the time from infection to possible hospitalization is two weeks. It is now more than two weeks since the Christmas party was held, on November 26.
Employees from the solar power company Scatec had been abroad, some had recently visited the company office in South Africa.
145 people were infected with Covid after the party, 80 from the Christmas party as well as more than 60 other guests at the restaurant. Some cases have been confirmed as Omicron, and the Norwegian Institute of Public Health (NIPH) have said that they assume all the cases were infected with this variant.
According to Ravlo most of the infected have experienced symptoms like cough, sore throat and runny or stuffy noses. Some reported feeling like they had the flu, and half reported that they had fevers. Some have experienced loss of smell and taste, but none of them had trouble breathing.
Highest increase of infections in Europe
Norway was the country in Europe with the fastest growing infection rate in Europe last week, if we exclude the small nations of Andorra, the Faroe Islands and San Marino, according to the national broadcaster NRK (link in Norwegian).
After Norway, France and Denmark are at the top when it comes to growthrate of infections, NRK writes.
The past seven days an average of 4626 people have been registered as infected per day. The same average for the previous week was 3510.
The numbers could have something to do with how many people choose to test themselves.
Assistant Health Director Espen Nakstad says to NRK on Monday morning that the infections are rising particularly among young people.
"We're in that cold time of the year, and we are having a lot of contact with each other. Particularly in younger age groups the rates of infection are now high. They are close contacts and unvaccinated", Nakstad says.
On Monday December 13, 358 patients with Covid-19 were hospitalized in Norway – the highest number in the pandemic so far. According to the hospital Ahus (link in Norwegian), those who are most severely ill with Covid are unvaccinated.
958 cases of Omicron in Norway
According to the NIPH (link in Norwegian), there are currently 958 confirmed cases of Omicron in Norway. This number has more than doubled since Friday, when the number of cases were 424.
Oslo has 472 confirmed cases of Omicron.
Norway's rules of testing, tracing and quarantining now differentiate according to whether or not there is suspicion of Omicron. An Omicron suspicion means that individuals must isolate and official resources step in to help trace possible infected contacts.
———
This article was updated on Monday 13 at 12:45 to include the most recent figures for hospitalizations due to Covid.