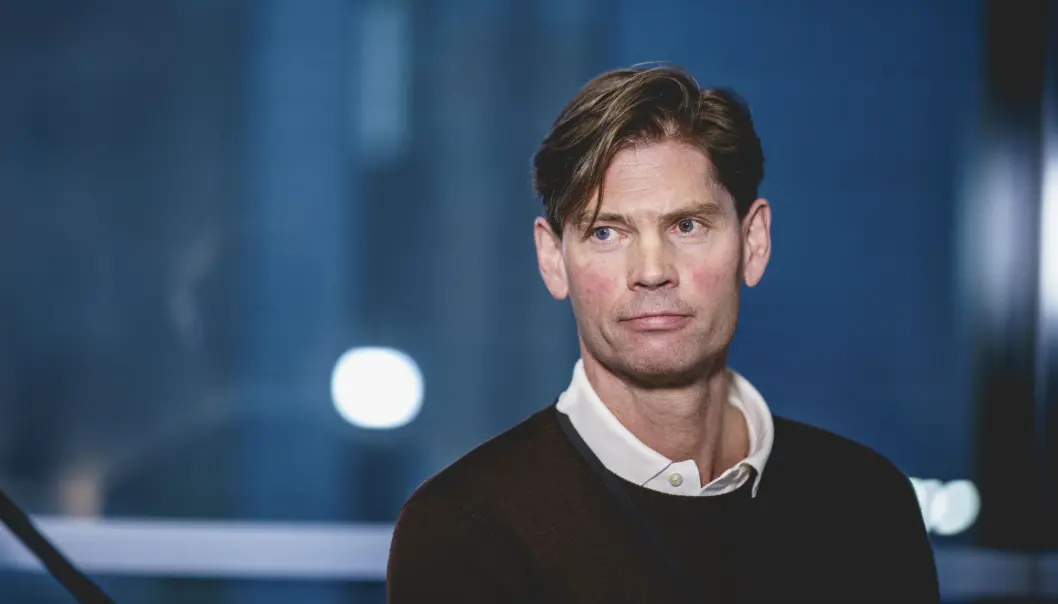 Norwegian doctors are investigating if blood clots could be linked to the AstraZeneca-vaccine. Here's what they're looking for
Norwegian clinical experts are investigating whether the vaccine caused an unexpected immune reaction in three health workers who fell ill. No causal connection has been established.
"Our hypothesis is that the vaccine may have triggered an immune response that affects the platelets in some way or another, and which triggers the system so you get blood clots and low levels of platelets", says professor and chief physician Pål Andre Holme to the Norwegian national newspaper VG.
This is merely a hypothesis, according to Holme. He says his team is working broadly to try and find answers. No causal connection between the vaccine and the cases of blood clots and brain haemorrhages has been established.
One of the three health workers who fell ill, died on Monday. The other two are still hospitalized. They seem to be responding well to treatment, according to Holme.
The Norwegian Medicines Agency sounded the alarm on the AstraZeneca Covid vaccine this Saturday. This was based on one unexpected death from a brain haemorrhage as well as three more unusual cases of blood clots and brain haemorrhage in health workers who had recently received the vaccine.
Around 120 000 people in Norway have received the AstraZeneca vaccine thus far. The use of this vaccine has now been temporarily stopped.
Denmark, Iceland and Ireland also announced a temporary halt during the weekend, with Germany, Italy and France following suit on Monday.
Experts expect false alarm
Experts are worried that the suspension of the vaccine may have ripple effects. It may make it harder to convince people to take it, according to the American online health newspaper STAT.
According to STAT, experts expect this to be a false alarm.
Sir Richard Peto, an emeritus professor of statistics at the University of Oxford, said to STAT that there was no good evidence of a hazard. Peto said he worried that the Norwegian medical agency, which first raised concerns, have not taken into account the underlying risk of clots.
"Unless they've got serious evidence of hazard, they shouldn't put out press statements that will very clearly be taken as evidence of hazard", he said.
Germany, Austria and Denmark have reported similar incidents as those under investigation in Norway.
According to British newspaper the Guardian, "experts say that the numbers of blood clots and thrombocytopenia cases in people who have been vaccinated is no higher than in the population that has not received the jab."
The International Society on Thrombosis and Haemostasis said on Friday that blood clots are common but not more common in people who have had a Covid jab, from evidence so far.
The WHO are preparing to meet and discuss the issue, but have so far told people to keep taking the AstraZeneca Covid vaccine.
Merely a theory
"Over the past eight days we have seen previously healthy and relatively young people come in with serious blood clots located in unusual places, and with low levels of platelets. What they have in common is that they had previously taken the AstraZeneca Covid vaccine", professor Pål Andre Holme said to VG this weekend.
Holme says that these cases are very rare. Not the blood clots per se – but the blood clots in combination with low blood platelets.
"It's very unusual", he says to VG.

Chief physician Holme says that he has seen similar cases previously, after use of an blood thinning medication called Heparin.
In those cases there was an explanation for the condition, which is what is missing so far in the new incidents.
Again chief physician Holme stresses that a possible link to the AstraZeneca Covid vaccine is merely a theory.
"We are working very broadly here. I'm keeping all possibilities open."
Further investigation
Geir Bukholm from the Norwegian Institute of Public Health, NIPH, says to VG that among the things that will be investigated is whether there are similarities between the three rare cases that can explain the blood clots, as well as looking into the line of production for the vaccines that were used.
The Norwegian Medicines Agency on Monday noted that they have not "received any further reports of rare, severe cases involving blood clots, bleeding and low platelet counts."
"Oslo University Hospital is assessing whether there are any similarities between the three patients, which may give some indication of why their conditions developed in such unusual ways. We will also investigate possible links with similar cases in other countries," the Agency writes in a press release.
EMA to conclude this Thursday
The EU medical agency reiterated their previous statement that benefits outweigh the risks of side effects from getting vaccinated during a press conference today, Tuesday March 16.
Executive director of the EMA Emer Cooke said that as millions are being vaccinated all over the world, this situation is not unexpected.
"When you vaccinate millions of people, it's inevitable that you have rare or serious incidences of illnesses that occur after vaccination", she said.
"But this is a serious concern and it does need serious, detailed scientific evaluation."
The EMA safety committee continues to work on establishing whether the vaccine is the cause of these thromboembolic events, or whether they are due to other causes.
Experts will meet Thursday "to come to a conclusion on the full information that has been gathered and to advise us as to whether there are any further actions that need to be taken", Cooke said.

——-
This article was updated on March 16th at 17:35 to clarify a quote.