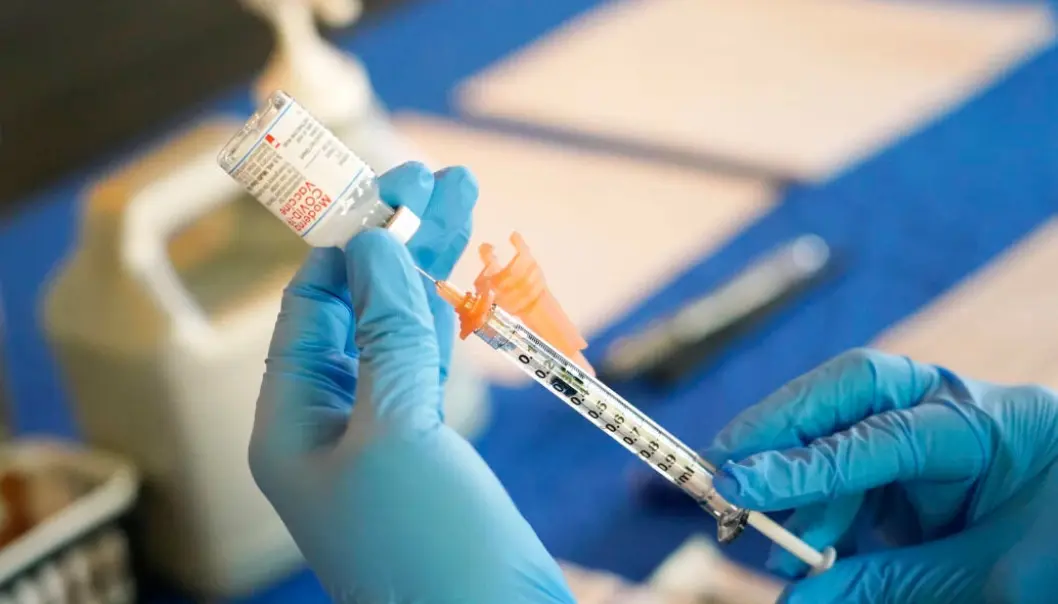 Positive vaccine news following Norway's first omicron outbreak
The Covid vaccine protects against serious symptoms from omicron infection, even when the vaccine antibodies are no longer effective.
The research study from the Norwegian Institute of Public Health (NIPH) and Oslo University Hospital shows that the Covid vaccine does not prevent infection, but that the immune response triggered by the vaccine ensures that the course of the disease is mild.
Researchers have examined the blood samples of people who attended a Christmas party at Aker Brygge on 26 November 2021, where Norway's first omicron outbreak was detected.
In the study, the researchers looked at how the vaccine protects against omicron infection when the antibodies are less effective due to the changes in the virus.
They concluded that the infected, who were all fully vaccinated, developed new antibodies that made them better equipped against future Covid variants.
"The omicron variant reduced the effect of the vaccination and made the virus considerably more contagious. Nevertheless, it turned out that omicron caused relatively mild symptoms in those vaccinated," senior researcher Siri Mjaaland at NIPH says.
The study also found that vaccinated people with omicron also developed new T-cell responses against other parts of the virus, which are not found in the vaccine.
According to NIPH, this will lead to a wider immunity against other virus variants.
Reference:
Kared et al. Immune responses in Omicron SARS-CoV-2 breakthrough infection in vaccinated adults, Nature Communications, 2022. DOI: 10.1038/s41467-022-31888-y