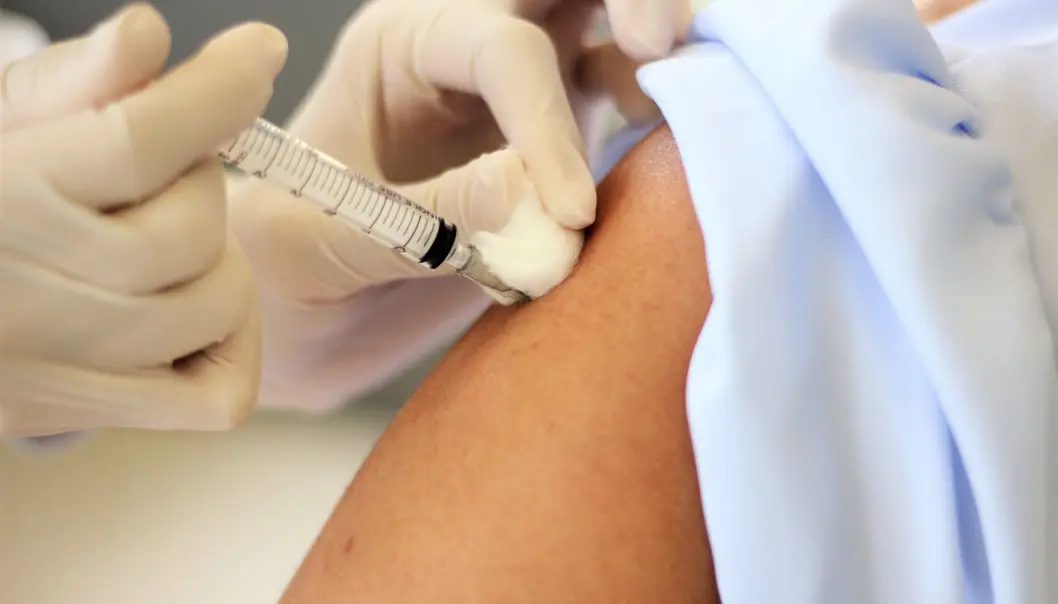 Chinese COVID-19 vaccine candidate gets USD $66 million in development funds
The Norwegian-led vaccine coalition called CEPI has contributed USD $66 million to ensure testing of a Chinese vaccine candidate. The agreement will ensure a fair distribution of the vaccine, if it is successful.
The international Coalition for Epidemic Preparedness Innovations, known by its acronym CEPI, is based in Oslo. It is currently strongly focused on developing a vaccine against the coronavirus as soon as possible.
CEPI announced in an 8 July press release that it is investing USD $66 million in the Chinese company Sichuan Clover Biopharmaceuticals and its vaccine candidate against COVID-19, called S-Trimer.
The new investment will finance preclinical studies, meaning animal studies, and the implementation of phase I clinical studies, in which the treatment is tested on humans. The money will also go to preparing sites globally for an efficacy trial.
This means that CEPI is expanding its partnership with Clover in China for rapid development and production of the vaccine.
Promising candidate
"Clover's S-Trimer is a promising vaccine candidate with the potential to be scaled up to produce hundreds of millions or even one billion doses per year, so it could play a significant role in controlling this pandemic," said Dr. Richard Hatchett, CEO of CEPI, in the press release.
"The expansion of our partnership with Clover is an important step forward in our efforts to develop a safe, effective and globally accessible vaccine against COVID-19," he said in the release.
Participants recruited beginning 19 June
The agreement is based on CEPI's first partnership agreement with Clover, which was announced in April 2020. This funding supported the preparations for and the start of a clinical trial of the vaccine candidate in phase 1.
Recruitment of participants started on 19 June 2020.
If clinical development is successful at an early stage, the agreement ensures that CEPI will provide significant additional funding and fully fund the S-Trimer vaccine candidate right up to its licensing in China and globally.
In this case, successful testing means that the vaccine proves to be safe and effective.
Must ensure fair distribution
At the same time, the investment will support the expansion of Clover's production capacity to potentially be able to produce hundreds of millions of doses annually.
In line with CEPI's commitment to fair access, the agreement stipulates that vaccines produced with financial support from CEPI will be procured and distributed through the COVID-19 Vaccine Global Access (COVAX) Facility.
The COVAX Facility aims to ensure equitable access to COVID-19 vaccines for all countries, at all levels of development, that wish to participate.
In parallel, Clover will explore methods for making the S-Trimer vaccine available to ethnic groups in China and globally.
Only one of nine candidates given CEPI support
CEPI's head office in Oslo has 40 employees, with two smaller branch offices in London and Washington.
CEPI quickly contacted its vaccine development partners when the coronavirus first began, and evaluated which projects could be further developed into a vaccine against the coronavirus.
"This is a healthy race between about 50 research groups around the world," Paul Kristiansen, assistant director of research and development at CEPI, said to sciencenorway.no in March.
Clover and China aren't the only places where promising vaccine candidates are under development. Companies and researchers in the United States, Australia and Germany have also made important progress.
In addition to its support for Clover's vaccine development, CEPI has provided support for COVID-19 vaccine development to CureVac, Inc., Inovio Pharmaceuticals, Inc., Moderna, Inc., Novavax, Inc., the University of Hong Kong, the University of Oxford / AstraZeneca, the University of Queensland / CSL and a consortium led by the Pasteur Institute.
———