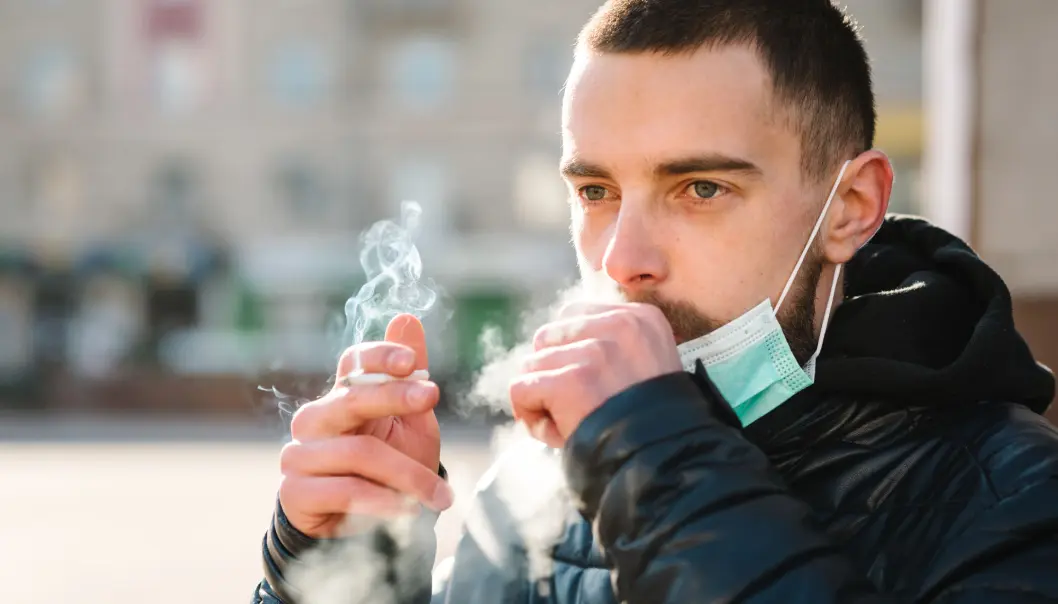 Does smoking protect against the coronavirus? Nordic researchers aim to answer this question.
Early studies from China pointed toward a mysterious tobacco paradox. Smoking or nicotine seemed to protect against infection, and at the same time make those infected more ill. Nordic researchers are now going to solve this mystery.
The first reports on COVID-19 from China showed that there were fewer smokers admitted to hospital than what one would think based on the number of smokers in the population.
Perhaps nicotine or other substances in tobacco protected against the virus? Or perhaps patients weren't registered as smokers in the chaos of the Wuhan lockdown. Another theory suggests that smokers are better at social distancing than non-smokers.
At the same time, other studies indicated that when smokers did get so sick that they were hospitalized, they were worse off than those who did not smoke.
On April 15th, the Norwegian Institute of Public Health, NIPH, removed smokers from their list of at-risk groups.
Norwegian researchers from NTNU however recently claimed to have found a causal link between smoking and developing severe cases of COVID-19.
So which is it?
A large Nordic study using what is often called a goldmine – Nordic health registries – aims to settle this once and for all.
Cigarettes and Scandinavian snus
"We're going to find out whether or not smoking and snus affects the risk of being infected, and if tobacco affects the prognosis for those who are infected", says Per Magnus, Centre Director for the Centre for Fertility and Health at NIPH.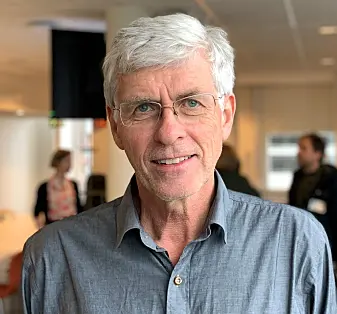 Scandinavian snus, is a smokeless moist tobacco which is placed under the upper lip.
"What's interesting about also looking at snus is that this only gives off nicotine. It doesn't combust into smoke", says Magnus.
9 per cent of Norwegians smoke daily, while 14 per cent use oral snuff daily, according to statistics Norway.
Researchers in Norway will collaborate with Swedish and Finnish colleagues. Sweden has twice as many inhabitants as Norway and have had more infections and higher mortality rates from the coronavirus compared to its neighbours.
Nordic data of exceptional quality
In Norway people will be recruited from the Norwegian flu study, NorFlu, and the Norwegian Mother, Father and Child Cohort Study, MoBa. These studies include information about the health and lives of thousands of people.
The MoBa study also has blood samples from its participants. Mothers and fathers were recruited between 1999 and 2008, when they were expecting. The children in the study are now between 11 and 21 years old, and the study is still collecting material.
"We keep in touch with several of these participants, more than 80 000 people respond to digital surveys every other week", says Magnus from the NIPH.
The studies have information on whether or not people smoke or use oral snuff, or whether they used to do so. Nordic health data and health registries are known to be of exceptional quality.
"The Nordic countries are in a league of our own when it comes to this sort of research, in that we can deliver results based on comprehensive data from large population studies. This will give valuable results in this pandemic, and in future pandemics", says Magnus.
Data from these existing and ongoing studies will be combined with the Norwegian Surveillance System for Communicable Diseases (MSIS) and the Norwegian patient registry to find out about possible infections and outcomes of COVID-19.
About the research:
Nordforsk is the research organization of the Nordic Council of Ministers.

Five projects have now been given 10 million NOK each – roughly 918 000 euros – to study various topics related to COVID-19.

Other projects will look at among other things pregnant women and COVID-19, and mental health during the pandemic in the five Nordic countries.

These countries are Norway, Sweden, Denmark, Finland and Iceland.
———