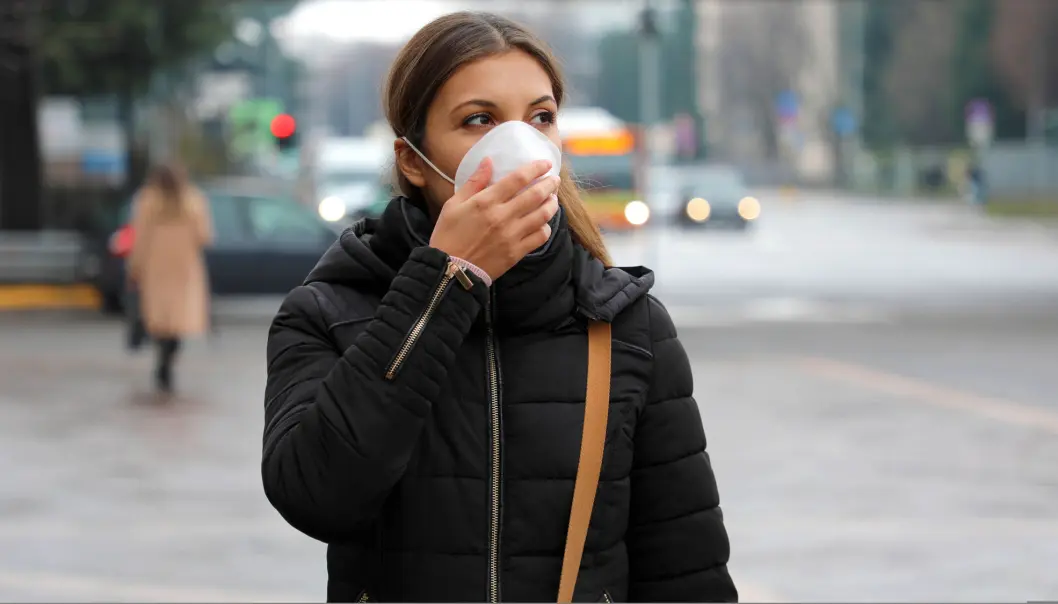 Norwegians almost three times as likely to suffer from symptoms of depression after the lockdown in March
As several countries in Europe prepare for new lockdowns, studies are emerging on the effects of the first wave.
The most serious virus since the Spanish flu is upon us. In March, Norwegian society was shut down. Schools and kindergartens were closed and those who could worked from home. Shops and restaurants stayed open, but people had to keep their distance and avoid social contact.
At the same time, psychology researchers at the University of Oslo and Modum Bad hastily recruited a panel of participants to study the mental health consequences of the pandemic.
As early as April, the researchers were able to show that the infection control measures affected people's brain health.
Three out of ten reported signs of anxiety or depression
About three out of ten reported symptoms of anxiety or depression.
As many as 30.8 per cent of the participants stated that they had symptoms of depression.
This is three times higher than previous studies during a normal situation, said psychologist Sverre Urnes Johnson during a webinar on brain health held under the auspices of the Norwegian Brain Council.
Usually around 10 per cent of the population say they have symptoms of depression, such as sadness, feeling down and problems with sleep, Urnes said to sciencenorway.no after the webinar.
Slightly fewer, 27.6 per cent, reported symptoms of anxiety. This is about twice as many compared to a normal situation.
Johnson is an associate professor at the University of Oslo's Department of Psychology and has conducted the study with Omid Ebrahimi and Asle Hoffart.
Similar level in other countries
These numbers were above the established cut-offs for anxiety and depression, which means that the symptoms are significant.
"It is important to point out that these people were not necessarily depressed or anxious, but they had a critical level of symptoms of the disorder at the time," Johnson said.
"We were surprised that there was such a sharp increase in symptoms. But meta-analyses from other countries and continents show a similar picture," he said.
Worst for young people, women and the unemployed
The researchers also found that certain subgroups were more affected than others.
Younger women and the unemployed reported higher levels of anxiety and / or symptoms of depression.
This was also true for other individuals who were not employed.
Johnson is concerned about whether politicians have understood the extent of the psychological ripple effects of the shutdown.
"We can hope that the problems are temporary for most people. But for some, the mental illness can and will persist, requiring them to take sick leave and causing them to drop out of the labour market. Then, dealing with the pandemic can be an extra financial burden," he said.
Loneliness affected the childless
The researchers also measured how lonely people felt at the time, when schools and pre-schools were closed and everyone with non-physical jobs worked from home.
"Loneliness is not a mental illness in itself, but it can potentially provide fertile ground for it," Johnson said.
Here, too, they found that younger age groups, women and the unemployed were more lonely than others. This also applied to participants with less education, people who didn't have children and people with a previously diagnosed mental illness.
The dangers of brooding
Symptoms of depression and anxiety are often related to what people do or do not do, Johnson explains.
"Brooding, which is repetitive negative thinking about the past, is a typical characteristic of depression," he says.
Worrying about the future is a sign of anxiety.
"Constant worries, such as: what if I get infected, what will happen to the economy, what if something happens to my children, are typical of anxiety disorders," he said.
If you are home alone a lot, it can be easy to start brooding or worrying. That's why it's important to take action and get out.
"If you're spending time with other people, you have less time to brood," Johnson said.
Create new routines
A pandemic with strict restrictions means that people can no longer follow their usual routines, such as cycling to and from work, meeting friends on a trip or at a bar, or chatting with colleagues at lunch or around the coffee machine.
"Even if some routines fall by the wayside, it's smart to do normal activities to create structure in your everyday life. When some routines fall away, you can find new avenues to get out," Johnson said to sciencenorway.no.
It can be challenging for many, and requires planning.
Make sure to ally yourself with some close friends or neighbours with whom you can arrange some fun activities, Johnson said.
"It's still okay to meet (a few) friends and go for a walk in nature. Nature gives our brains a variety of impressions, and it gives you something else to think about. It shifts your attention from your internal self to the outside," he said.
Johnson recommends that home office employees agree to meet digitally.
"Meet your colleagues digitally, even if you don't have a tight meeting structure. Arrange Teams meetings just to chat a little," he said.
One in five health professionals was depressed
The research group also conducted a survey among health professionals to find out how high work pressure and traumatic events during the COVID-19 pandemic affected their mental health.
Johnson said these individuals had experienced patients who were at risk of dying, and who had died.
This trauma can create memories and images of what has happened that keep repeating themselves. People also experienced emotional avoidance and physical arousal, in which the person's body suddenly goes into high alert because of the trauma.
"We examined the level of depressive symptoms and post-traumatic stress disorder (PTSD), and found that roughly one in five health professionals had symptoms of anxiety and depression — and those are high numbers," Johnson said
One in four had signs of post-traumatic stress disorder
As many as 28 per cent, or a quarter, reported symptoms of PTSD, such as changes in their emotions, that their body was constantly on alert, and that they woke up more easily.
"This is a high level, but the crucial thing will be to see if the symptoms persist over time. The symptoms were most prevalent among nurses, social workers and politicians," he said.
The researchers found a clear connection between work pressure and PTSD. Those who scored high on burnout also scored high on PTSD.
But the researchers also found something positive in this material.
"Healthcare professionals who received emotional support for their experiences from colleagues, family or friends, had minor PTSD symptoms," Johnson said.
Will measure long term effects
The first survey was conducted at the end of March / beginning of April among 10,000 participants, recruited via Facebook.
The survey is a representative sample of both sexes, in terms of geography and age. The researchers adjusted for biases in the sample, such as the respondents' level of education compared to the average.
The study on anxiety and depressive symptoms was published as a preprint in May this year. The researchers also undertook a new assessment this summer, to see if symptoms had persisted. These results will come later this autumn.
Johnson emphasizes that although the numbers were quite disturbing, it's not certain that the same percentage of people will be given a diagnosis in the long run.
Just over 1,770 participants responded to the health personnel survey. The first part of this has also been published. The study on loneliness will be published in the next few weeks.
The researchers are planning to re-interview participants in the spring of 2021.
The central question is whether the mental ailments persist.
"We are very curious as to which groups are particularly troubled by these problems, who recovers, and who develops persistent problems," he said.
New measures as numbers are on the rise
Norway opened up again over the summer, increasingly allowing more activities and contact between people - though maintaining distance.
Over the past few weeks however, numbers of infections are on the rise again. Citizens have been ordered to work from home if possible, and there are rules as to how many people are allowed to gather in public and private. Some measures are national, while others are local, for instance in Oslo and Bergen where numbers are high.
The Norwegian government has now also started recommending the use of face masks where keeping a distance of one metre is not possible.
Kindergartens and schools remain open.
Translated by: Nancy Bazilchuk
References:
Webinar: Hjernen og covid-19, god hjernehelse for befolkningen etter pandemien. 26 October 2020. (The brain and COVID-19, good brain health for the population after the pandemic.) October 26, 2020. Norwegian Brain Council.
S. U. Johnson, O. V Ebrahii, A. Hoffart: PTSD symptoms among health workers and public service providers during the COVID-19 outbreak. PLOS ONE, 21 October, 2020
———
Read the Norwegian version of this article on forskning.no