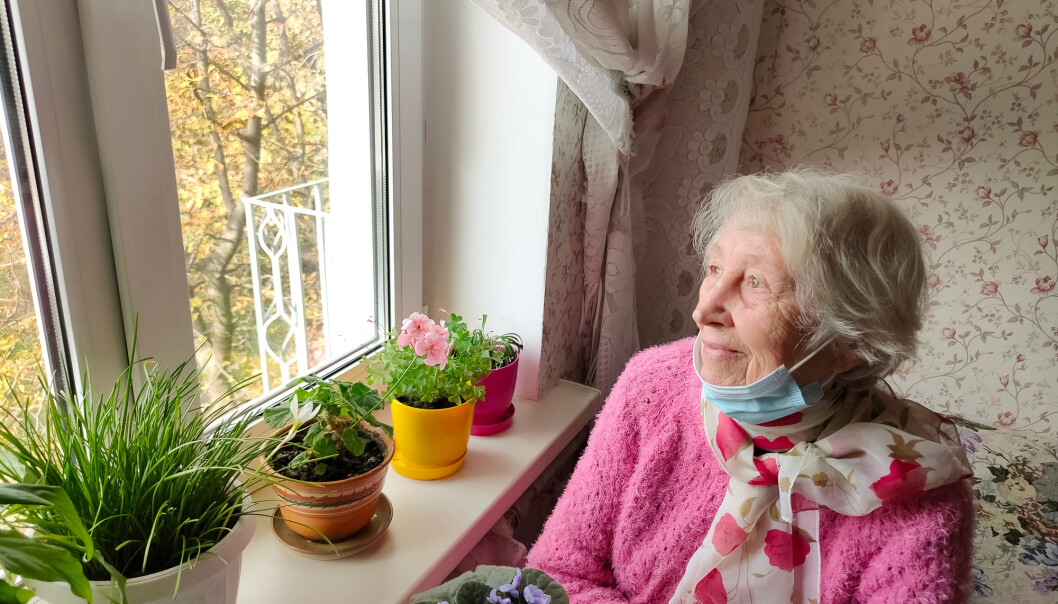 Elderly patients in institutional care in Norway pleased with how society has tried to protect them against COVID-19
Protecting vulnerable elderly people is one of the primary purposes of Nowegian corona measures. A new Norwegian study has looked at how a group of elderly patients at a psychiatric nursing institution experienced the pandemic.
These patients generally displayed little fear of COVID-19.
"We found that most of the residents were only moderately or not very anxious. But some were very anxious," says Professor Maria Korsnes. She is a psychologist and brain researcher at Oslo University Hospital and the University of Oslo.
All the elderly patients said they were pleased about the comprehensive social measures put into place to curb the spread of infection, especially with regard to vulnerable groups such as themselves.
A small group was dissatisfied with how the infection control measures were affecting their everyday lives and that they received fewer visits from relatives.
Staff was fearful
The researchers also interviewed employees at the same nursing home.
"Staff members weren't that worried about COVID-19 for themselves, but were very worried about infecting the vulnerable patients," Korsnes says.
A total of 33 patients connected to the Geriatric Psychiatric Section at Oslo University Hospital participated in this study.
Mental disorders in these patients usually arose after the age of 65. Their diagnoses range from anxiety and major depression to psychosis and dementia. Just half of the patients live in an institution, and a few more receive help from the institution in their own home.
In addition, 46 employees who work with the care and treatment of the same patients participated in a separate survey.
Many coped well
Many elderly people have become more isolated during the corona pandemic. They see fewer people, and some have not been allowed to visit with their children and grandchildren. Many of the activities they participate in have been cancelled.
"These patients often struggle with issues like anxiety, stress, insomnia and severe depression. These are people we think might be particularly vulnerable to measures such as those we've had during the corona situation," says Korsnes.
"Nevertheless, we found that a lot of the interviewees are handling this just fine, says Korsnes.
Patients generally didn't appear to be particularly afraid of the virus. A majority of them both understand and accept the measures that have been implemented around them to limit the spread of infection.
"But we also have to remember that people are different. Although the elderly generally don't have a widespread fear of being infected, the most important thing here is that a minority are very afraid," she says.
The researcher believes it is important for nursing institutions to identify residents who are very scared and then ensure that they receive follow up.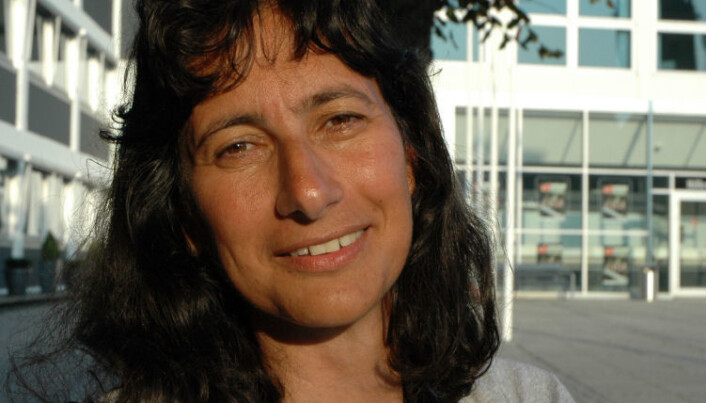 Not afraid to die
A majority of the patients who lived at the institution also responded that if they were to become infected, they wouldn't be afraid of dying from COVID-19.
Among patients receiving help in their own homes, researchers found a moderate fear of becoming infected with the virus or dying of COVID-19. But this group also said that fear of infection had not made them sicker. These are patients who struggle with disorders such as anxiety, depression, dementia and personality disorders.
When patients were asked why they're not afraid of the coronavirus, their answers included, "because I have cancer", "because I'm careful", "because I think I'll manage" and "because I'm not afraid to die."
A majority also responded that fear of COVID-19 has not made them feel sicker.
At the same time, it is important to note that a small group among the elderly said they were very afraid of COVID-19. Some of them explained their fear by saying that the virus infection would be a terrible way to die.
Safety measures appreciated
All the psychiatric patients who were interviewed by the researchers believe that the authorities were right to implement strict measures to try to limit the spread of infection.
There was also a great deal of understanding for relatives not being allowed to visit.
"It's boring, but it's ok," commented one of the patients.
Both the patients at the institution and the staff believe they have been kept well informed about the situation. The patients who lived at home were a little less satisfied with the information they received.
A small number of those living at home also complained that contact with health professionals now happens more often via telephone or video conference. They miss attending group events where they could socialize with others.
But in general, residents both in the institution and at home were grateful that society was considering their needs and that they felt taken care of.
Employees afraid of infecting the elderly
Among staff at the institution, there was a moderate fear of infection, the researchers found. Employees felt that the fear of infection was not a big problem for them and none of them were afraid to die from COVID-19.
But the employees complained about their working conditions during the corona situation.
About half of the employees interviewed seemed to worry a lot about the risk of bringing corona infection to the elderly.
The professor and her colleagues were surprised that the staff turned out to be more afraid of the virus than the elderly patients.
"The employees' fear was based on ambiguity for their own responsibility and uncertainty regarding how to interpret the measures," says Korsnes.
She believes that this could be important information for management, who are responsible for the measures.
Just a small study
The researchers stress that this is only a small study with a small respondent sample.
"The number of study participants is too small for to draw general conclusions," says Korsnes.
"At the same time, it shows us that even among the elderly with mentally health issues and employees in care institutions, individuals can react very differently to a pandemic," she says.
Translated by: Ingrid P. Nuse
Reference:
Maria Stylianou Korsnes, Elsa Grødal, Elisabeth Kjellén, Tone MC Kaspersen, Kristin B. Gjellesvik, Jūratė Šaltytė Benth and Bodil A. McPherson: "COVID-19 Concerns Among Old Age Psychiatric In- and Out-Patients and the Employees Caring for Them, a Preliminary Study", Frontiers in Psychiatry, 30 October 2020. Article.
———