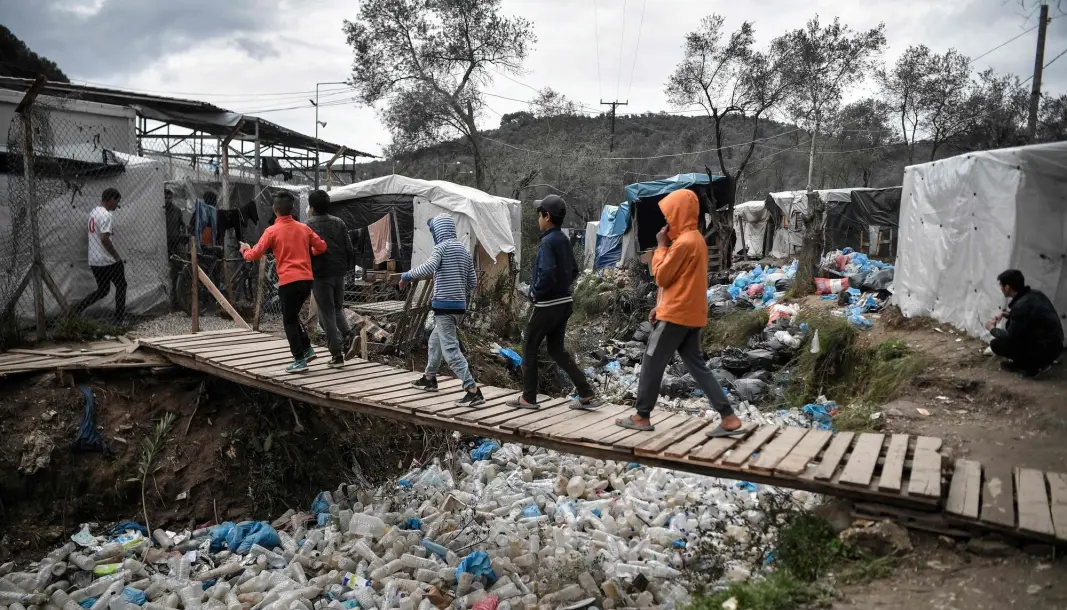 Professor about the coronavirus: "I fear many children will die in refugee camps"
Poor hygiene, lack of good health care services and isolation make people in Greek refugee camps highly vulnerable to the coronavirus, according to Professor Terje Andreas Eikemo.
A new study reports on major health problems among the population of the Greek refugee camps.
People in the camps have experienced much more trauma and have more chronic health conditions than is usual in the average European population.
"The findings are alarming, and they are from before the threat of the coronavirus arrived on the scene," says Terje Andreas Eikemo, a professor at NTNU and one of the researchers behind the study.
"It is obvious that staying in the camps is exacerbating the health of both children and adults," he says.
Eikemo is now very concerned about people's lives and health in the camps when the coronavirus breaks out there.
"The coronavirus will hit these camps at one point", he says.
"And when it does, I think we'll experience something new: Children dying."
Age will be less relevant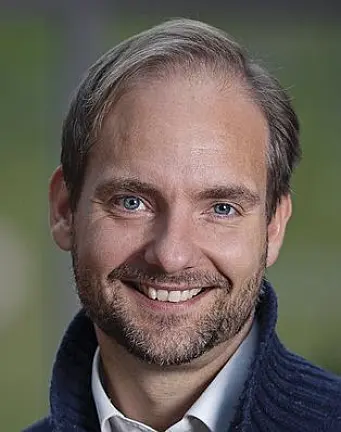 In Norway and the rest of the world, becoming seriously ill with the coronavirus is of greatest concern for people with multiple risk factors – such as those with heart disease and chronic diseases like diabetes. But the risk is especially high for older people over 60.
"When an infection spreads this quickly in a population group that already has reduced immune defences, as in the Greek refugee camps, age may be less relevant for the outcome than we've seen elsewhere," says Eikemo.
"I can't know for sure, but I'm afraid a lot of children will die," he says.
In addition, other risk factors like poor hygiene, the lack of good health services and the lack of being able to isolate people play in.
"Based on what we know, in a worst case scenario we could imagine a humanitarian catastrophe of a magnitude and character that we haven't ever experienced this close to our own borders," says Eikemo.
Tens of thousands of refugees in Greece
In 2015, 857 000 refugees arrived in Greece due to unrest in the Middle East. These people ended up in refugee camps.
Tens of thousands remain in the Greek camps. The notorious Moria camp at Lesbos is one of them, where several Norwegian volunteers have reported on critical conditions.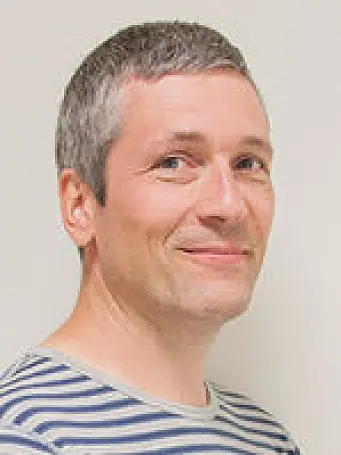 Eikemo conducted the study with Greek researchers and investigated six refugee camps in Greece.
Many people are concerned
Ernst Kristian Rødland, chief physician and a specialist in communicable diseases at the Norwegian Institute of Public Health (FHI), is concerned about people in the camps for the same reasons as Eikemo.
Rødland notes the general lack of health services, poor sanitary conditions, many cases of other diseases, poor health, poor nutrition, that so many people are gathered in a small area, and a total absence of opportunities to isolate and quarantine sick individuals.
"People living in conditions like these are generally more susceptible to all diseases, including infections," said Rødland.
"The virus will certainly spread extremely quickly in a setting where the possibilities for limiting the spread of infection are very small and so many people are in such close quarters," he says.
He says it is always unfortunately the case that the weakest and most marginalized individuals are hit the hardest by new health challenges, such as antibiotic resistance, the health consequences of climate change and pollution, pandemics and so on.
According to Eikemo, history is full of examples of how we have discriminated against population groups, and he believes we are seeing the same thing in the Greek refugee camps.
"History is easy to see today, but it's not as easy to understand and react in the midst of a crisis. It will require us to recognize that a life in Lesbos is worth as much as our own, as well as using resources outside our own struggle," he says.
Evacuation is what's most important
Eikemo believes that evacuating the refugees, especially children, is probably the best public health measure that can be taken for this group, regardless of the corona crisis.
"The most important thing is to make sure to isolate the refugees in smaller groups like we do in Norway and elsewhere, improve sanitary conditions, identify and protect particularly vulnerable people, and increase access to qualified health care," he says.
"Doing all of these things is probably only possible with an evacuation, and the effectiveness of an evacuation would be best if we do it immediately, before we get any reports of deaths," says Eikemo.
He believes the virus will inevitably reach the camps sooner or later.
"It's important for us to be prepared when that happens. Based on our experience so far, with strict measures only being implemented when the crisis escalates, I don't have much hope that we'll be prepared enough. It seems we have to see children die before anything happens, if we even react at all," he says.
"I have a suspicion of what the historians will write about us, but I hope I'm wrong."
What health problems did people come with?
The new study is based on questionnaires and health surveys in the six refugee camps in Greece.
Refugees reported that they are particularly affected by neck and back problems, allergies, extreme headaches and other chronic conditions, often in combination.
"On arriving at the camps, the percentage of people with these ailments was about in line with the European average. As their time in the camps lengthens, the percentage of chronic illnesses increases dramatically," says Eikemo.
Sleep problems and concentration difficulties are common, as are being frightened or having strong reactions when reminded of past events.
Although most refugees have access to free food, toilets, showers and mattresses, that is not enough to prevent the decline of children's health over time, according to Eikemo.
More than half of the parents report that their children have suffered from significantly worse health since their flight began. The children's health situation is also linked to how long they have been in the camps.
From tent to tent
The questionnaire survey was conducted in 2016. In order to have as representative a selection as possible, the researchers interviewed one person from every three tents or households.
Researchers wanted to find out why people had fled and whether they had experienced traumatizing or discriminatory experiences before, during or after the flight, as well as to identify needs, the reception conditions in the camps and refugees' health situations.
The researchers used their own trauma index, developed by Harvard University researchers who also participated in the project. A total of 367 people were surveyed, which accounted for approximately four per cent of the refugees in the six camps.
Translated by: Ingrid P. Nuse
Reference:
Theoni Stathopoulou and Terje Andreas Eikemo: New Perspectives on the European Refugee Crisis. An Empirical Review. Introduction to the special issue. Journal of Refugee Studies. 2019. Summary.
Christopher Jamil De Montgomery, Theoni Stathopoulou and Terje Andreas Eikemo: Asylum-seeking Parents' Reports of Health Deterioration in Their Children since Fleeing Their Home Country. Journal of Refugee Studies. December 2019. DOI: https://doi.org/10.1093/jrs/fez018
Theoni Stathopoulou et al: Safety, Health and Trauma among Newly Arrived Refugees in Greece. Journal of Refugee Studies. 2019. DOI: 10.1093/jrs/fez034. Summary.