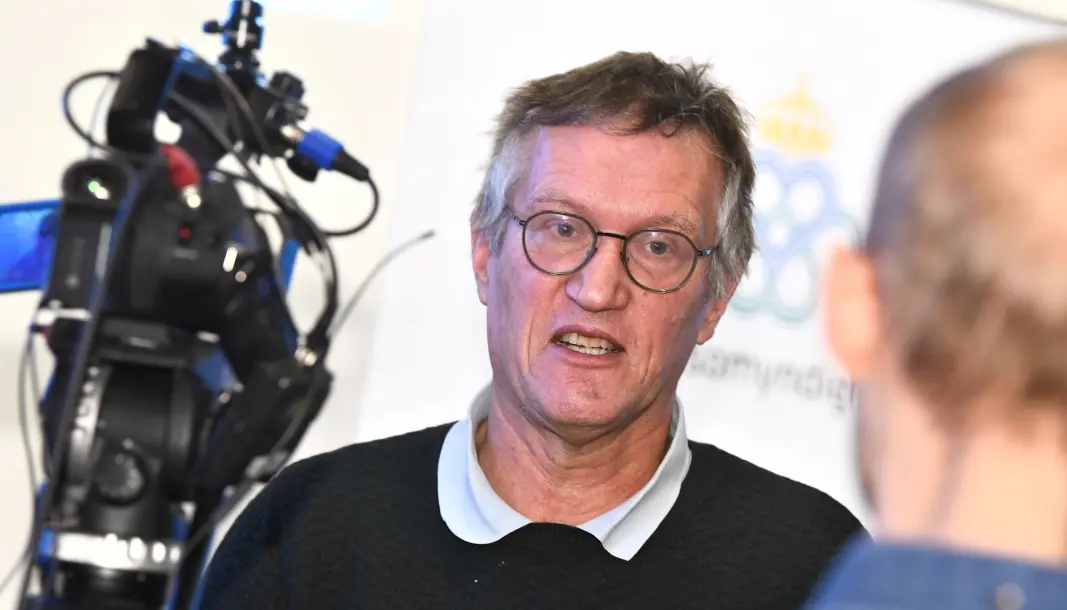 Swedes trust their experts in the coronavirus crisis
Many Norwegians shake their heads in disbelief at their neighbour Sweden's approach to the coronavirus. But Sweden's population greatly supports the country's corona experts, a recent study suggests.
While Norway shut down most of society as of March 12, across the border, people in Sweden are living almost normal lives.
The Swedes' strategy is such that even the Lancet medical journal has noticed the country's approach.
The editors of what is perhaps one of the world's most recognized research journals report growing anger in the Swedish population towards their leaders who have not provided enough testing equipment, personal protection equipment or respirators for hospitals where their capacity has been overwhelmed.
But is that correct?
A new opinion poll from Swedish organization Vetenskap & Allmännhet (Public and Science) does not support this.
Researchers asked a random selection of Swedes about in whom they have the most confidence during the coronavirus crisis. The answer might possibly surprise you.
The overwhelming majority have confidence
An overwhelming majority of 91 per cent said they had quite a lot or a lot of confidence in doctors and hospital staff.
Eighty-seven per cent of those surveyed had a high level of confidence in researchers who comment on the coronavirus crisis in the media.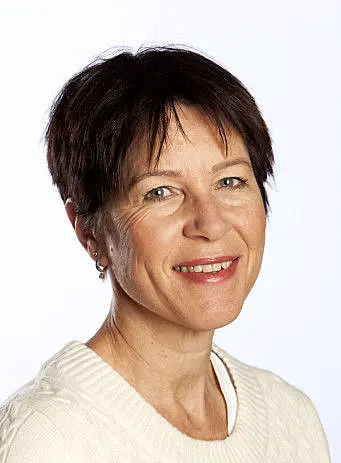 A total of 60 per cent had quite a bit or a great deal of confidence in people employed in public services.
Those who were surveyed had significantly lower confidence in politicians (33 per cent) and journalists (17 per cent).
Political power is to rely on the experts
Swedish media researcher Marina Ghersetti says that politicians in a crisis may feel the need to show they are in charge.
"When the country is exposed to a threat, as you could call the coronavirus, then politicians have an urge to show that they can handle the situation. That may be in spite of whatever the experts say," she says.
But in this case, Swedish politicians clearly differ from their Norwegian counterparts.
For in Sweden, it is not the politicians, but the Public Health Agency, with state epidemiologist Anders Tegnell in the lead, that is in charge.
Ghersetti is an assistant professor in journalism, media and communication at the University of Gothenburg who has grown up in Norway. She is happy to try to explain the difference between the Norwegians and the Swedes:
"In Sweden, authorities and politicians say that a distinction must be made between what is public health expertise and what is needed to show political leadership," she says.
"They say the way to demonstrate political power now is to rely on experts and not make decisions just to show that you can."
Supported by other research
She believes that what has been shown in Vetenskap & Allmännhet's survey fits well with her own experiences from previous studies on crises.
The Swedes already have very high confidence in both politicians and the authorities, compared to other countries.
"When there is a crisis, people support the authorities. We've also seen this in previous crises. Eventually, as people begin to see how things will develop and end, then they can be more critical, and their trust may also be weakened," she says.
Thinks criticism will grow
Most of the Swedish press also largely supports the public health agency's strategy, says Ghersetti.
"There is criticism of the strategy and there is a demand for stronger political leadership. The most visible source of this criticism is Peter Wolodarski, editor of (the Swedish newspaper) Dagens Nyheter. But that criticism has also met with a lot of resistance. There are also beliefs in the Swedish press that politicians are not experts, and that they must therefore rely on science," she says.
But what does Ghersetti think will happen now, when the number of infected and dead in Stockholm is so large?
"I think there will be more demands that something must be done if this continues. It will be interesting to see how this develops, for researchers to follow up this study with new measurements," she said.
After forskning.no interviewed Ghersetti, it emerged that the reported numbers of dead people from Covid-19 in Sweden were wrong, and were in fact higher than reported. Exactly how much higher is not yet clear.
The survey was done by Vetenskap & Allmännhet in collaboration with Karolinska Institutet and Södertörn University.
In the same survey, the researchers also asked Swedes what news media they trusted the most during the coronavirus crisis.
Sweden's Television (SVT), the Swedish public service television company, was the most trusted with 72 per cent. The privately owned TV4 was trusted by 47 per cent. The major Swedish newspapers Dagens Nyheter, Aftonbladet, Expressen and the local newspapers were also highly trusted.
Nordic confidence in traditional media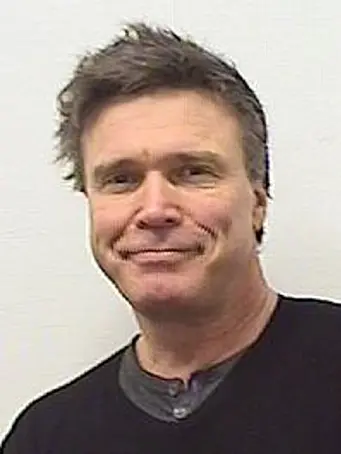 Harald Hornmoen, professr of journalism at Oslo Metropolitan University (OsloMet), is not surprised that the traditional news media is so central in Sweden.
"In crisis situations, people in the Nordic countries have a great deal of confidence in the big news media," he says.
"This study confirms much of the research that has been done on Sweden in the past," Hornmoen says.
"In a broad-based study that looked at five different crises in Sweden, research shows that the public in Sweden turn to the daily press, radio and television when there is a crisis."
These news media websites are a preferred source of information.
"Oddly enough, this is not the case among the elderly in the population. Also, the younger population, which is usually a lot on social media, seeks out these news media because they have more confidence in them. Social media becomes less important in a crises," he said.
Communicating uncertainty strengthens confidence
Hornmoen believes the same is true in Norway, although there has been no similar survey during the coronavirus crisis.
"The news media here has greatly increased its coverage. They are constantly updating their information and are more creative in their presentation. Occasionally they have become what Swedish researchers call a 'connection centre' for crisis communication," he says.
With some exceptions, coronavirus coverage has been quite good in Norwegian media, the Norwegian media researcher believes.
"It has reflected the reality of the situation, namely that there are many expert voices with different views out there on what is the right thing to do," he says.
It would also be completely wrong if journalism did not show the different opinions, he says.
"In crisis communication, the recommendation is to be open about this type of uncertainty. It helps to strengthen confidence in what the experts say," he says.
The media is less servile
Hornmoen has previously studied the Norwegian media coverage of the swine flu in 2009 and Ebola in 2014. At that time, he found that the media were quite subservient to the authorities.
"At some point during the swine flu, the authorities knew that the virus would not cause such major damage. But they still persisted with what I think was a rather alarmist tone," he says.
And so did the media, says Hornmoen. He thinks that the media should have toned things down when it turned out that swine flu wasn't so dangerous.
The media is less servile to the authorities now, Hornmoen believes.
They build on the authorities' recommendations. At the same time, they do not suppress uncertainties as to how the crisis will develop.
"I think that there is a greater awareness in many editors now of obtaining the widest and best possible sources, than was the case in 2009," he says.
"With this virus, it's actually important to be a little alarmist," Hornmoen says.

"This is true not only when it comes to the danger of infection, but also to the enormous social consequences we see."
Translated by: Nancy Bazilchuk
———