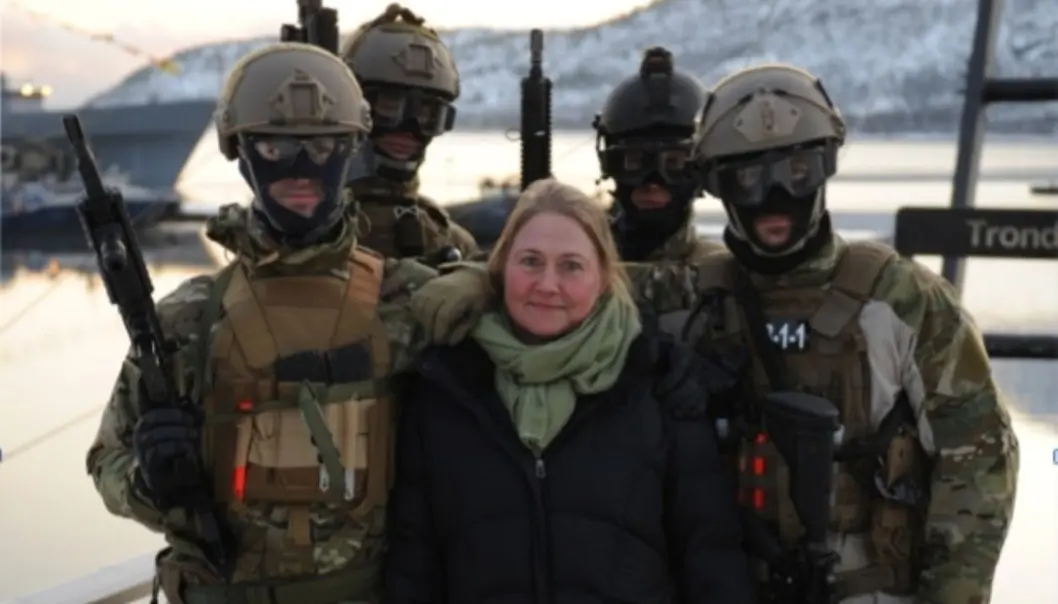 Tough Special Forces don't strut their stuff
The Norwegian Armed Forces Special Operations Forces are not Rambos. They need to be team players with ample communication skills – otherwise, lives can be at stake.
Norwegian Naval Special Forces have endured hard times, at home and when deployed in international operations.
Social Anthropologist Tone Danielsen was a pioneer observer of this modern tribe of warriors. The researcher kept an expert eye on them for 18 months.
Her mission did not involve assessing their combat capabilities. She wanted to observe the flow of communications among them and how they took care of one another during assignments.
Macho ideals
The Special Operations Forces have not always been so adept at such mutual concern and care.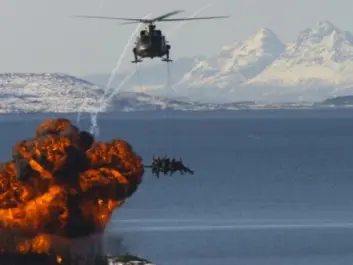 "There are stories told internally about the old days when macho ideals held sway, when men were expected to be tough enough to cope with nearly anything," says Danielsen.
But the stories also tell of commanders who failed to stand strong during crises. There were soldiers who quit active duty because they couldn't handle any more and were ostracised by their comrades when they needed understanding and help. There was no leeway for any show of emotions.
The military is changing. This applies to Special Operations Forces as well. Danielsen, a researcher at the Norwegian Defence Research Establishment (FFI), was asked to conduct field work with the Norwegian Naval Special Forces when they were on the threshold of a major reorganisation.
"They understood that they could be blinded by familiarity, and needed an outsider to look at their organzsation," she says.
Special, but similar to others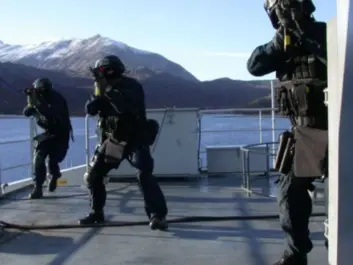 Special Operations Forces are rather tight-lipped and a closed society almost by definition, so very little outside research has been done with them.
When the researcher spent a year and a half together with the Special Operations Forces, both during "Hell Week" and other exhausting and nerve-wracking exercises, she was given a unique insight into a special culture.
However, she thinks this knowledge is transferable to other fields.
Thinking on their own
"My doctoral thesis is about educating professionals. Learning to be ballet dancer or a physician has a lot in common with learning to be a soldier. They are instructed within a hierarchical system, they have to learn physical skills. At the same time they need to ask critical questions and think on their own," she says.
"Becoming a good Marine is not just a matter of carrying heavy loads, running far or tolerating extensive periods of being cold and wet. Above all, it's about being mentally strong and an extremely good team player."
Norway's Armed Forces are not particularly large, so the researcher had an opportunity to study the entire Special Operations Forces from top to bottom.
Obey or abort?
The Naval commandos maintain a tight balance between clicking their heels and saying "Yes, sir!" and "Wait a sec boss, we need to talk this over."
Both are equally important. But what is the time for the one and not the other? This is probably one of the toughest things for a special operations soldier to figure out, according to the anthropologist.
"You are subordinate to a chain of command and control, but it's important to know whether all the uncertainties have been considered and discussed. If you are in battle and haven't taken everything you've learned into the planning process you can make mistakes and in the worst case you can die."
Precise communication is essential
Criteria used to recruit soldiers to the Special Operations Forces include intelligence, being mentally robust and good at teamwork. Of course being very physically fit is also important.
"You can train nearly any 19-year-old to carry equipment a long way. But the ability to work closely together with others is not so easy to teach through training," says the FFI researcher.
Precise terminology helps a lot toward making cooperation go smoothly. Military terminology is very precise when it comes to things like weapon specifications, but the vocabulary is vaguer when it comes to communication and collaboration.
Researcher found terms
Anthropologists, on the other hand, have concepts for such things.
"This has been one of my most important contributions to them – making them conscious of what they were doing and giving them words for what they do," says Danielsen.
She established some of the phrases herself. The word matrosråd, which literally translated is a sailors' council, was a term many used. But it wasn't formally adopted.
"Matrosråd is a good concept. It says something about the form of decision making, like a kind of tribal council. In order to ensure that all the arguments are on the table to arrive at the best possible decision, they sit down and discuss difficult things until they are finished with them. Then they make a decision. This is done on all levels, as in normal hierarchical organizations," she says.
Danielsen says that researchers have found the same egalitarian system within Special Forces units in the UK and the USA. In Great Britain these councils where each trooper has a say are called a "Chinese parliament".
Few mental problems
The Special Operations Forces are one of the divisions of the Norwegian Defence which have seen the most combat duty. War is chaos and it places military personnel under high pressure. Research from US combat divisions show that very many end up suffering mental problems.
It is said that few in Norway's Special Operations units develop post-traumatic stress syndromes and similar problems.
Danielsen thinks a lot is being done correctly.
"Marines in the Special Operation Forces learn to wait and they learn to abort operations. They learn how to turn their switches on and off again. They train to control their aggression and have systems for debriefing and defusing. They have a system of squaring up, which involves menial tasks like washing boats and polishing their weapons while setting matters straight with one another."
This nips conflicts in the bud.
"This is useful for the individual in daily life, but above all it has a vital operative effect," Danielsen says.
------------
Read the Norwegian version of this article at forskning.no
Translated by: Glenn Ostling
Related content