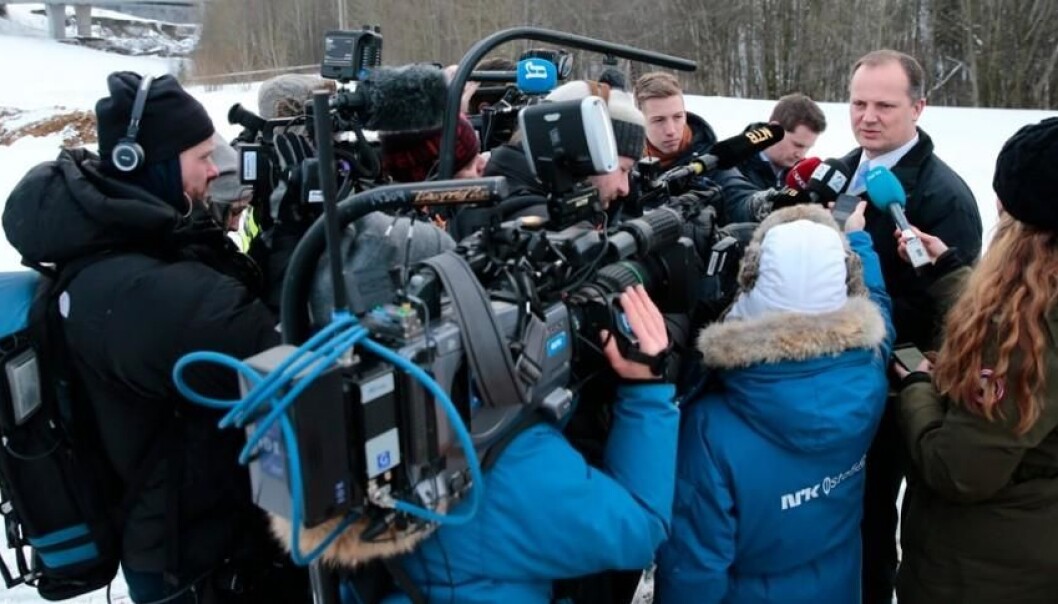 Neutrality of government communications challenged by political PR-spin
Media have too big an influence on politics, according to Norwegian ministry communication advisers who feel that their neutrality is challenged.
The communications industry has grown tremendously recently. In the last ten years, the number of communications staff in Norwegian ministries has more than doubled, according to a 2013 report from the Norwegian Institute for Social Research.
Ragnhild Gimse Storrø has written her Master's thesis on the controversial topic of communications staff in government ministries and media influence in politics. She conducted in-depth interviews with eight communications advisers in Norwegian ministries.
Større's main finding is that communications advisers feel they are controlled by the media apparatus and dragged into politics, which are outside their area of responsibility.
As government civil service employees, they have to maintain neutrality. Their task is to convey policy, not develop policy.
Collusion between politics and administration
But the more negative the news coverage is, the more communications advisers feel pressured to look for ways to present politicians in a favourable light.
"When communications advisers are asked to propose specific communication measures to strengthen a politician's popularity, they find themselves in a gray area. Collusion between politics and administration is the result," says Storrø.
Tax-funded propaganda for politicians?
She believes that this collusion creates a credibility problem for communications advisers. They are often perceived to be political spin-doctors. This confusion breeds more scepticism and mistrust among the media and the population as to the use and role of government communications advisers.
"They're described as tax-financed political and personal promotion agents," says Større.
Public scepticism raises questions about the legitimacy and credibility of government communications and suggests that it may be time to rethink how communications advisers are organised within the government. It might be an advantage if some communications employees were actually politically appointed.
Professor disagrees
Fredrik Engelstad, a professor of sociology at the University of Oslo, disagrees with Større on this point. He believes it is important for communications advisers to remain civil servants and for the civil service to strive to ensure neutrality.
"Større is addressing important questions. It is clear that government communications advisers experience the tension between politics and bureaucracy. But the question is whether it's possible to eliminate this tension. I don't think it is," says Engelstad.
He believes that media pressure enters into the ministerial structure partly because communications departments have grown so large and communications directors have become so important in Norway's civil service in recent years.
Huge field of study in England
Storrø earned her Master's degree at Manchester Business School in England. She received the highest grade that her supervisor Lee Edward has ever awarded a Master's student. She has an offer to publish an article version of her thesis in the Journal of Political Communications.
"The media's influence on policy is a major research field in England. I have an offer to pursue a PhD at the University of Leeds, where this is a strong area of study. But I'd prefer to continue with my doctorate in Norway," says Storrø.
--------------------------------
Read this article in Norwegian at forskning.no
Translated by: Ingrid P. Nuse
Scientific links
Related content