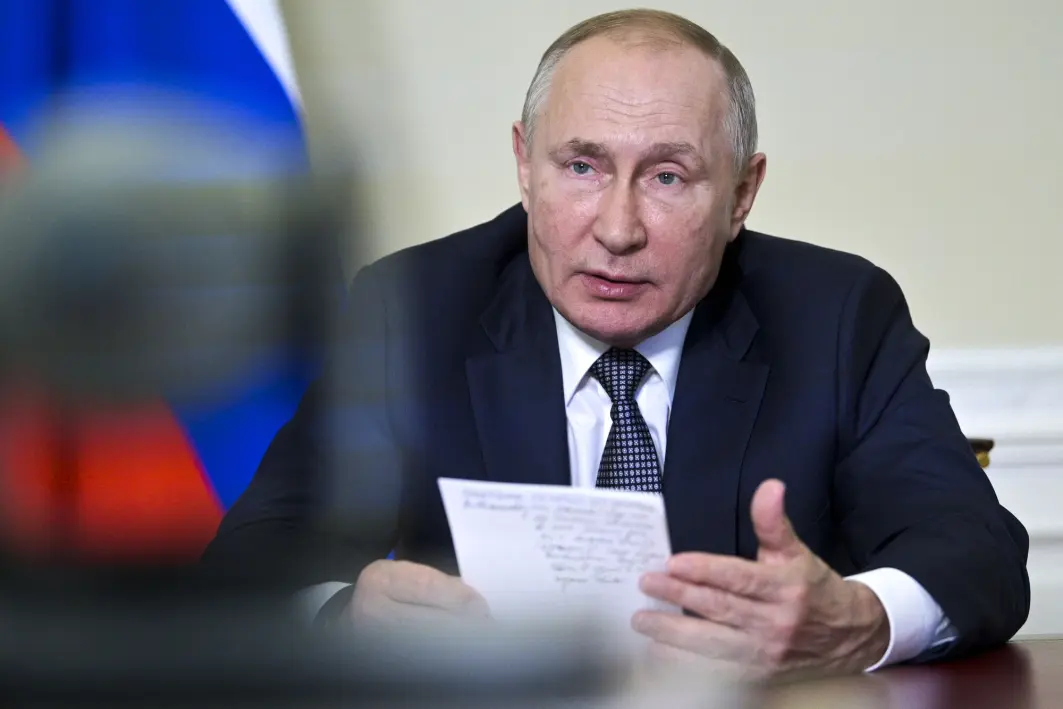 Have Russian climate scientists convinced Vladimir Putin that climate change is real?
The Russian president recently stated that the country will become carbon neutral by the year 2060, but there's a big gap between words and deeds in Russian climate policy, researchers say.
Vladimir Putin has repeatedly expressed his scepticism about climate change research. He has also said that global warming could be good for Russia.
In 2003, Putin was quoted as saying that global warming means 'Russians will spend less money on fur coats.'
A 180-degree turn
This year, Putin said that climate change is one of the greatest challenges facing humanity.
He reiterated this in connection with the climate summit in Glasgow in November this year.
Putin didn't actually participate in COP26. Nevertheless, many, including Norway's prime minister, believe that Russian leaders now seem to understand the consequences of climate change.
What do those in power in Moscow say?
Russia emits more CO2 per capita than most other European countries. Only China, the USA and India have larger total emissions. Russia is also one of the world's largest exporters of oil, coal and gas.
That's why what Russia and the Kremlin leadership choose to do for the climate is important.
So what is actually happening with Russia's climate policy?
To get an answer to this question, sciencenorway.no contacted Erdem Lamazhapov. Lamazhapov is Russian, and a PhD candidate at the Fridtjof Nansen Institute in Norway. He is currently working on a project where he and other researchers are looking at climate policy in Russia.
Lamazhapov has investigated what the authorities in Moscow are saying about climate change and global warming. He has also studied recent documents from the Russian authorities on climate policy.
There has been a lot back and forth, he said to sciencenorway.no. But now the Russian authorities have finally adopted three important documents.
Much less ambitious
One is a national plan for adapting to climate change.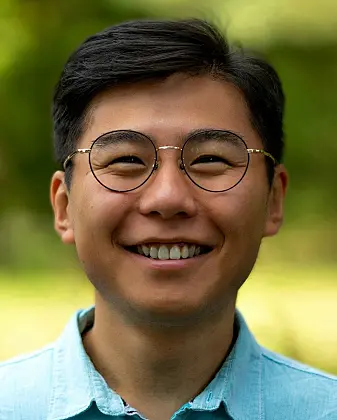 This plan is not very controversial. It's not about cutting emissions, just adapting society to climate change.
The second plan, however, has caused a great deal of controversy, because it concerns a law on limiting greenhouse gas emissions.
"The first drafts of the law were criticized and torn to pieces by various interest groups, including the Russian oil and gas industry. The latest version of the law, which has now been passed, is consequently much less ambitious than the first," Lamazhapov said.
Russia's forest to the rescue
The latest national plan is a strategy for Russian economic development based on a low level of greenhouse gas emissions until 2060.
Lamazhapov thinks this plan is particularly interesting, because it outlines two possible scenarios for the development of Russia in the coming decades.
"One scenario is the status quo. The second is that Russian forests will increase their capacity to sequester greenhouse gases. Russia's large forests would absorb more than twice as much carbon as they do today," he said.
In other words, it's a terribly optimistic plan with regard to what Russia's forests will be able to do for the global climate.
The plan is to almost stop cutting down forests. However, that's not what is happening now.
Russia's greenhouse gas emissions
In 2016, Russia emitted greenhouse gases equivalent to 11.4 tonnes of CO2 per capita.
Norway released 8.3 tonnes per capita the same year while Sweden released 4.5 tonnes.
Under communism, the Russians emitted at most about 16 tons of CO2 per capita a year.

Source: EDGAR / Worldometer
Disparate numbers
No country in the world has more forests than Russia.
An international team of researchers recently investigated how important Russia's enormous forests are in sequestering CO2. Their study was published in the journal Nature.
The researchers found that Russia's forests are growing and thriving, despite being logged.
The total biomass in Russia's forests is said to have increased by about 40 per cent above what has been reported in the Russian state register of forests, the international researchers found.
Russian politics has a short time horizon
Russia will work to become carbon neutral by 2060, Vladimir Putin declared during an energy conference in Moscow this autumn.
Lamazhapov is sceptical.
"Although Russia is a great power, it has little ability to implement policies in complex areas such as climate," he said.
"Russian politics generally has a very short time horizon. When politicians can't manage to plan ten years ahead, it is difficult for them to plan for something that will happen in 2060," he said.
Nor is there any pressure from the population to achieve these ambitious goals, Lamazhapov points out.
"Russians in general are not as concerned about climate change as people in the West. So pressure from the population is not a major driver for policy development on this issue," he said.
Russian researchers have reversed themselves
However, the pressure from academia in Russia is greater, Lamazhapov said.
Russian scientists had long been sceptical that human activity was behind climate change.
This is despite the fact that many Russian researchers have extensive experience with studying climate change. Academics who have been subordinate to the Russian meteorological service have participated in the UN climate panel for many years, Lamazhapov says.
"It has been a common perception among Russian researchers that climate change is cyclical. That is, it is governed by natural changes," he said.
Although some Russian academics still probably think this is the case, attitudes have changed over time, he said.
Lamazhapov believes this is partly due to a generational change in Russian academia. Russian researchers are now putting more pressure on the authorities when it comes to climate policy.
But the economy is slowing down
Russia's economy may prove to be the biggest obstacle to the country taking major steps in any climate policy.
In 2019, oil and gas contributed almost 40 per cent of revenues to the Russian national economy (GDP). And oil and gas accounted for as much as 60 per cent of Russia's exports.
But the country is balanced on a knife edge, the researcher believes.
Still investing heavily in oil and gas
Global demand for fossil fuels will begin to decline as Western countries make their transition to greener technologies.
The Russians understand that the country's economy is in danger when it has become so dependent on selling fossil fuels.
"Ever since I was a child in Russia, there have been critical voices in the Russian public against the large production of hydrocarbons. But it's one thing to be critical. It's something altogether different to do something about it," Lamazhapov said.
He noted that Russia continues to invest heavily in oil and gas.
"Several new projects are underway, most of which are in the Arctic. And Russia still invests heavily in coal, a fossil fuel that remains in great demand," he said.
Bioenergy and nuclear power
When it comes to alternative energy sources in Russia, bioenergy and nuclear energy are the most commonly discussed, says Lamazhapov.
"Both Russia and China view these two energy sources as alternative and green. But it will not be easy for the two great powers to get the world to agree to this view, something we saw in Glasgow in November," he said.
Lower greenhouse gas emissions
When President Putin has been able to tell the world that Russia has already made major emission cuts, it is because he has long compared today's Russia to the Russian Soviet Republic in 1990.
Russia clearly emits less greenhouse gases per capita today compared to under communism.
Emissions fell sharply after the Soviet era because Russia struggled economically for a long time.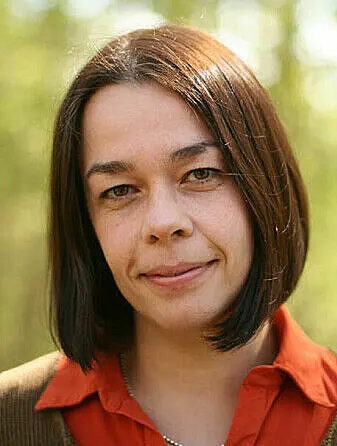 That was not a development by design, says Anna Korppoo. She is a senior researcher at the Fridtjof Nansen Institute.
A change in tone
Korppoo says that in November this year, Russia used 2019 as a starting point for measuring future emissions reductions. The year 1990, when Soviet Russia emitted a great deal of CO2, will no longer be used as the baseline.
This is a positive development, Korppoo said.
"The Russian low-carbon strategy adopted in November outlines actual emission reductions in relation to the current emission levels. This is not a goal under the Paris Agreement yet, but indicates a change in the tone on the climate issue," she said.
But it's impossible to say for the time being how the strategy will be implemented and whether real emission reductions will result. Here, the forest's role in sequestering carbon plays a big role, she says.
Far from words to action
Russia is still much more energy intensive than most Western economies and emerging economies. This is due to its energy-intensive industry, as well as inefficiencies and waste in energy use, Korppoo said.
She fears that as long as the energy sector continues to be very powerful in Russia, there will continue to be a big gap between words and deeds in Russian climate policy.
Translated by Nancy Bazilchuk
———
Read the Norwegian version of this article at forskning.no