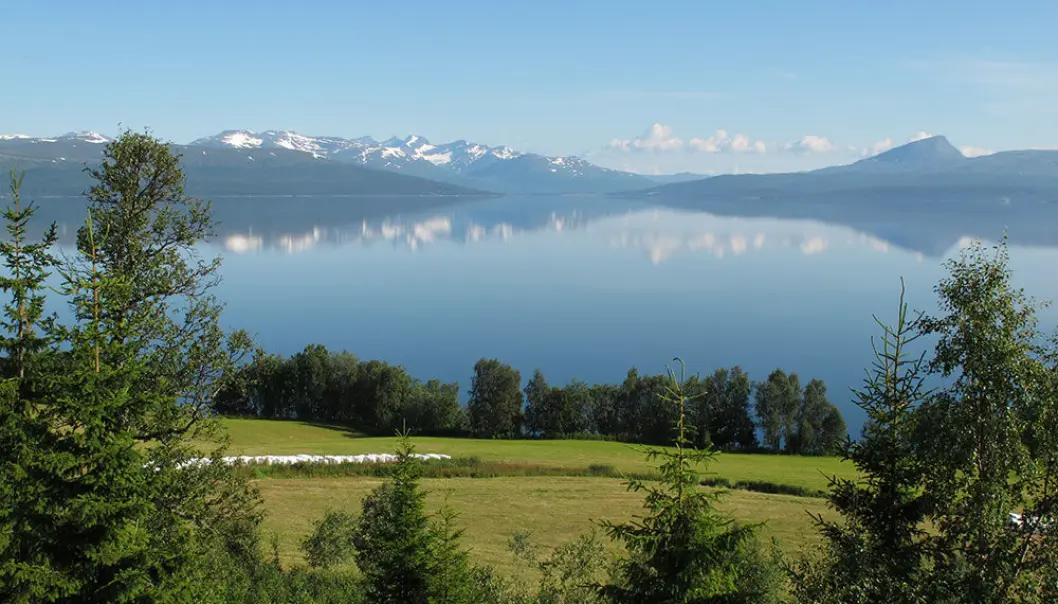 Tourists split on Norway's changing landscape
Nature is reclaiming Norway's cultural landscape, but tourists are divided on whether this is good or bad.
Farms are abandoned, pasture lands left untended and forestry reduced; slowly but surely nature is reclaiming Norway's cultural landscape. But it's not only a question of aesthetics - the changing landscape also affects the increasingly imporant tourism industry.
Reforestation, where forests and other vegetation reclaim previously open spaces, is altering the visual 'signature' of the landscape along key tourist routes and could over time diminish an important asset for Norwegian tourism.
Positive towards an 'authentic' landscape
The research project Cultour is the first major study aimed at generating data on how the changing cultural landscape affects the tourism industry. As part of the study tourists in selected regions across Norway were interviewed about their experiences.
"As tourists we have a conservative approach to visual experiences. We feel positive towards what we see and judge to be authentic or original," explains researcher Bjørn Egil Flø at the Centre for Rural Research.
This means that our understanding of change will affect what we perceive as pretty and desirable elements in the landscape. As the findings show, some tourists are happy to see reforestation while others are less positive.
Norwegians and Swedes prefer openness
Unlike tourists from further afield, Norwegian and Swedish tourists appreciate a more open landscape. Where many foreign tourists see a landscape with forests under threat from agriculture, building and infrastructure developments, Norwegian and Swedish visitors are aware that the general trend is the opposite – towards more forest, not less.
"Our reference for understanding or interpreting another landscape is framed by experiences from our native area. It influences how we value the aesthetics of the land," says Cultour project leader Anders Bryn at the Norwegian Forest and Landscape Institute.
Losing the content of the landscape
Large areas of Norway are now being reclaimed by nature, particularly mountain and coastal regions. While opinions differ on the reforestation itself, the process is blocking views and making the landscape more uniform – something which none of the tourists see as desirable.
"If the variation and contrast disappears, along with traces of old habitation and human activity, the landscape will lose its content. We would then lose a large part of what tourists see as unique in the Norwegian landscape," argues Bryn.
"A timely reminder is the advice we got from an Italian couple holidaying in Vesterålen," adds Bjørn Egil Flø: "Don't manage the landscape for our sake, but for your sake".
----------------------------
Read the Norwegian version of this article at forskning.no
External links
Related content