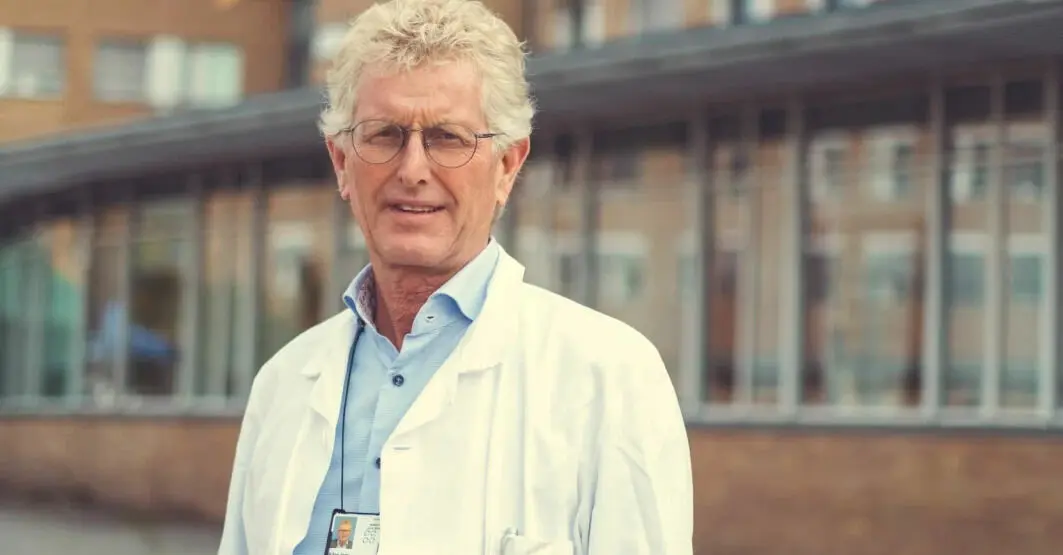 Ten per cent of the population in Norway may have chronic kidney disease
Researchers believe that the majority of those with the disease in Norway remain undiagnosed.
A new study published in The Lancet Regional Health – Europe has found that four per cent of the population in Norway is diagnosed with chronic kidney disease.
However, the researchers believe that the health service has only found a minority of those with kidney disease in Norway.
"We think the real number is about ten per cent," Kåre Inge Birkeland tells Dagens Medisin (link in Norwegian) who first wrote about the study. Birkeland is a professor at the University of Oslo (UiO) and one of the researchers behind the new study.
Participants from eleven countries
The study was conducted in eleven countries and is based on registry data on a total of 2.4 million patients with chronic kidney disease.
In Norway, it is only in hospitals that patients can be diagnosed with chronic kidney disease. According to the data available, around four per cent of the adult population has kidney disease.
However, other countries have better data on this than Norway does. In these countries, the proportion of the adult population with chronic kidney disease is fairly consistent at around ten per cent.
Thus, the researchers conclude that the correct proportion of chronic kidney disease in the adult population is probably around ten per cent in Norway as well.
Chronic kidney disease
Chronic kidney disease is a condition with permanent loss of kidney function.
High blood pressure and diabetes are likely the cause of about half of all cases in Norway. But the list of possible causes is long. The incidence increases with age and is greatest among the elderly.
The disease is divided into five stages and in the mild stages the patient usually feels no symptoms. In stage three, the patient has moderately reduced renal function. In stage four, renal function is severely reduced. In stage five, the patient has renal failure.
Chronic kidney disease is a very significant risk factor for cardiovascular disease.
Early diagnosis, good treatment of the underlying disease, and good blood pressure treatment can slow down the development and reduce the risk of death. It can also delay the time until you need dialysis treatment for kidney failure.
Source: the Norwegian encyclopedia (Store norske leksikon)
No symptoms early on
"It is significantly underdiagnosed," Birkeland tells Dagens Medisin.
He maintains that GPs in particular must become better at examining blood and urine samples to map the incidence of kidney disease in earlier stages.
Birkeland reminds us that the disease does not cause symptoms early in its course. In order to catch it at an early stage, you have to specifically test for it.
If kidney failure is found, the development of the disease can be delayed, the professor says.
Costly disease for society
Since two of the most significant causes of chronic kidney disease are high blood pressure and diabetes, it is especially important that the health service tries to find these patients. The disease most commonly occurs in middle-aged and elderly people.
"It is a very costly disease for society, especially because some will need dialysis and kidney transplants. There is also an increased risk of other diseases," says Birkeland.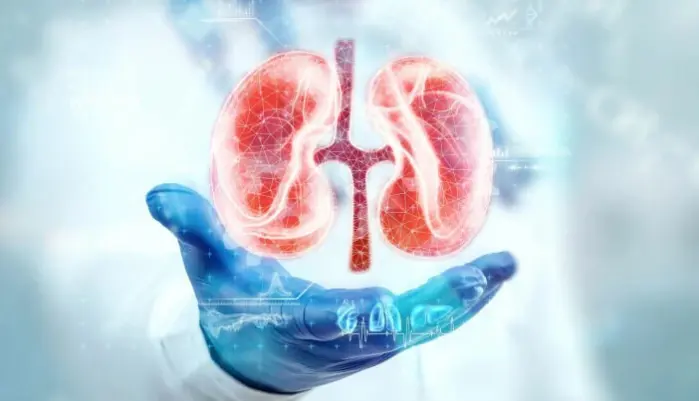 Not a tradition
Marte Kvittum Tangen is the leader of the Norwegian Association for General Practice.
"When the incidence of chronic kidney disease is stated to be ten per cent of the adult population in Europe, Israel and Canada, the researchers use a very broad definition of kidney failure," she tells Dagens Medisin.
Tangen points out that there is a very big difference between having chronic kidney failure in stage one and in stage five.
"It becomes a question of what should be diagnosed when. In general medicine, we probably don't have a tradition of diagnosing chronic kidney failure at stages one and two, and our diagnostic system is also imprecise," she says.
Tangen still agrees with professor Birkeland that GPs should be better at taking urine samples to detect kidney failure.
———
Translated by Alette Bjordal Gjellesvik.
Read the Norwegian version of this article on forskning.no
References:
Henriette Bertheussen Isachsen 'Study: About ten percent of the population has chronic kidney disease' (Studie: Omtrent ti prosent av befolkningen har kronisk nyresykdom (link in Norwegian)), Dagens Medisin, July 2022.
Sundström et al. Prevalence, outcomes, and cost of chronic kidney disease in a contemporary population of 2·4 million patients from 11 countries: The CaReMe CKD study, The Lancet Regional Health - Europe, 2022. DOI: 10.1016/j.lanepe.2022.100438