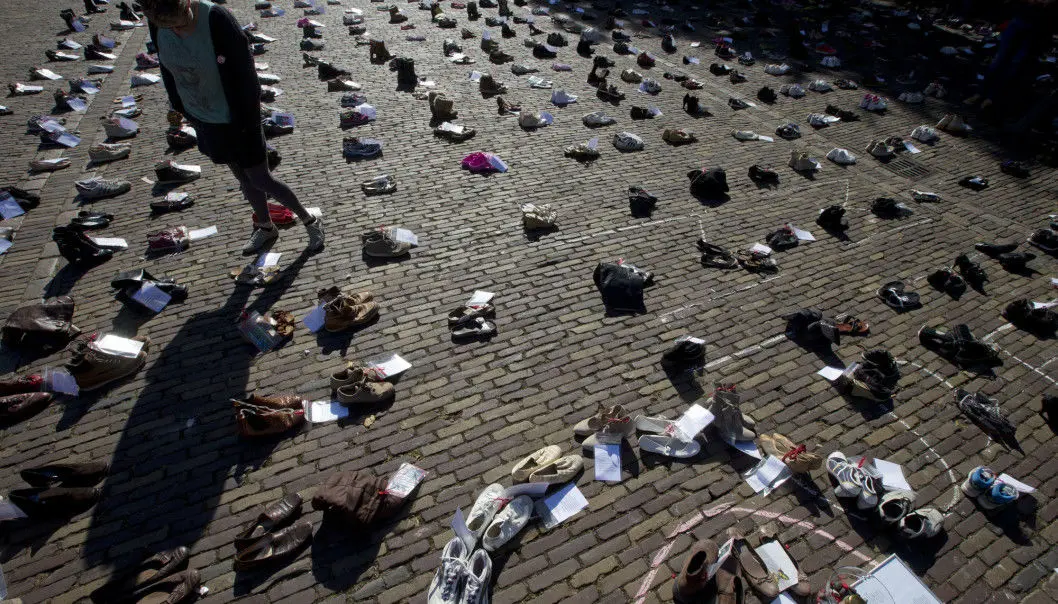 Chronic fatigue syndrome: Promising four-day treatment
A Norwegian study of an intensive coping course for people with chronic fatigue syndrome showed some promise, but both researchers and scientists involved in the study say it has clear limitations.
Chronic fatigue syndrome (CFS/ME) affects thousands of people in Norway, and millions worldwide.
It is characterized by persistent fatigue that does not disappear with normal rest.
There is no effective treatment or cure. And previous research on treatment of the symptoms has shown varying results and rather modest effects.
But results from a recently published Norwegian study present some encouraging findings.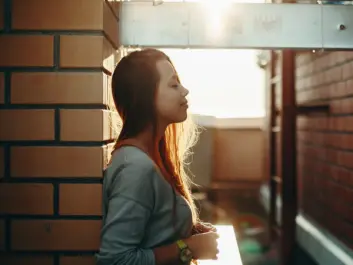 This study was conducted with 300 patients treated by psychiatrist Bjarte Stubhaug at the Clinic for Stress Medicine in Sunnhordland. Stubhaug is also an assistant professor at the University of Bergen and has an appointment in the Department of Research and Innovation at the Fonna Hospital Trust in Haugesund.
The treatment consisted of an intensive course of just four days, and was based on cognitive behavioral therapy, mindfulness and physical activity.
After a week, the participants responded to a questionnaire about how they felt. They also filled out the same form three and 12 months later.
The results, recently published in the journal Frontiers in Psychiatry - Psychosomatic Medicine, look positive.
80 per cent felt better, but not a cure
Roughly one-quarter of the participants did not respond to all the questionnaires.
But among those who answered all of the questionnaires, about 80 per cent said they experienced less fatigue and had better physical function after the course.
Several actually said they were healthy. And many of these benefits persisted a year later.
But the study has significant limitations: Researchers cannot say what effect the treatment has on patients with CFS in general. It does not shed light on the causative mechanisms of the disease.
It also does not provide any clear scientific information — other than questionnaire responses — on how effective the four-day class was.
Stubhaug himself cautions that the programme is not a cure, but a course in how to cope with chronic disease.
He says he has no doubt that CFS is caused is some kind of biological disorder.
Studies have shown that two out of three patients have gotten the disease after a viral infection, and more recent research suggests that the immune system is involved.
Reducing stress may help
But no matter the cause, Stubhaug believes that mental stress in connection with the disease can make the situation worse, and that a person's fear that their illness is getting worse can become a major obstacle to living life as fully as possible.
Consequently, part of Stubhaug's programme involves teaching participants to understand and accept their disease and its symptoms.
"Despair and helplessness can cause a great degree of stress. Persistent stress has a negative impact on the immune system, which is probably involved in the disease," he said. "If, on the other hand, you manage to reduce stress, it may lead to a gradual attenuation of the disease."
Another important part of the treatment programme is teaching patients that an increase in symptoms does not necessarily mean a worsening of the disease, Stubhaug says.
He believes this knowledge frees patients to try to live more normally.
Study has clear limitations
Researcher and pediatrician Kristian Sommerfelt has worked with children and young people with CFS for many years. He points out that there are clear limitations to the new study.
First and foremost, the study has no control group, he says.
In medical trials, it is common to compare the group receiving treatment with a corresponding group that does not receive treatment.
Without such a control group, it becomes impossible to determine whether the treatment actually worked or whether patients just became healthier on their own.
Stubhaug recognizes this in his article and recommends that a study with controls be the next step.
Other limitations of the study were that it did not set objective goals for what would represent improvement in patients, such as movement measurements that showed that they were more active, or documentation that they had greater ability to participate in work or school.
Not all patients could participate
Additionally, not all CFS patients would have the capacity to participate in the programme because it was quite physically demanding, Sommerfelt and a second CFS researcher, Karl Johan Tronstad at the University of Bergen said.
Tronstad said, for example, that patients in his studies are much worse on average than the patients in Stubhaug's study.
Nevertheless, all the researchers welcomed the increased focus on CFS and on studying fatigue and exhaustion in patients in general.
"This applies not only to research on CFS, but to the understanding of how important exhaustion is as a symptom," Sommerfelt said.
"It is actually very important in many diseases, such as multiple sclerosis and rheumatism, and in the aftermath of chemotherapy."
----------