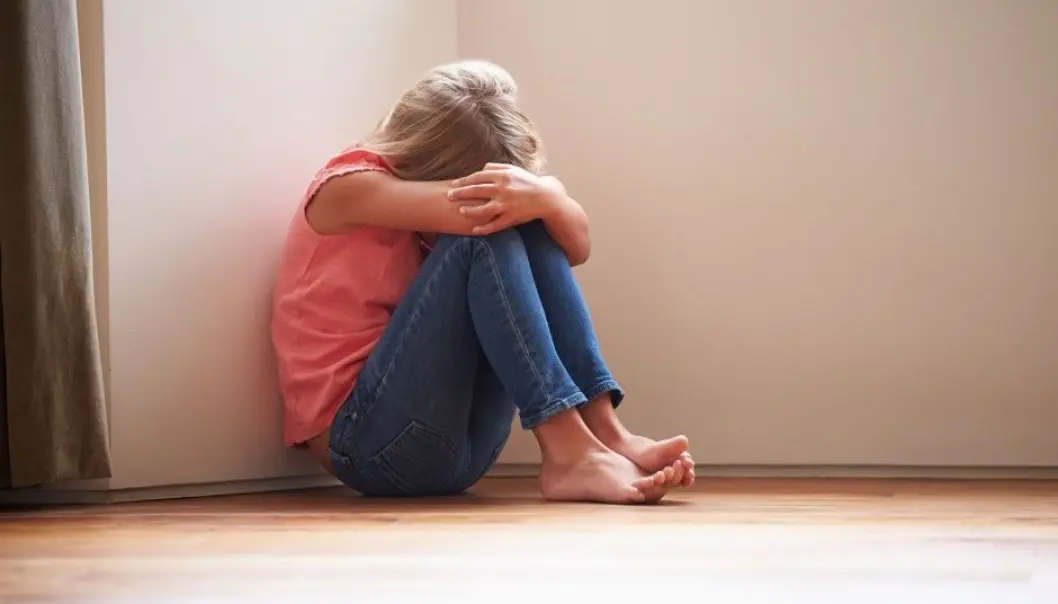 Younger kids benefit most from treatment of obsessive-compulsive disorder
The effect of treatment for obsessive-compulsive disorder (OCD) hinges on when it is given. Therapy works best on children aged 7 to 11.
Medical researchers estimate that up to two percent of all children suffer OCD.
"OCD involves compulsive thoughts and actions which ameliorate anxiety in one way or another. If, for instance, a person fears being infected by things they deem filthy, the inflicted person might wash their hands very often," explains Nor Christian Torp, a psychologist at Bærum Vestre Viken Hospital Trust who has done PhD work on the subject.
He led a new study of the effectiveness of therapeutic treatment of children and adolescents with OCD. Although earlier studies have shown that treatment can help, many patients do not benefit sufficiently.
The new research showed that the decisive factor is age. Children aged seven to eleven had the most to gain from treatment.
Will improve with therapy
"If we treat children while they are young there's a better chance that they will improve with therapy," sier Torp.
This investigation was part of the Nordic Long-term Obsessive compulsive disorder Treatment Study (NordLOTS). A total of 269 children aged 7 to 17 were included in a research programme and their outcomes were evaluated after 14 weekly sessions of exposure-based cognitive-behavioural therapy. One of the goals was to see how effective such therapy was for children with OCD.
There are also several kinds of treatments involving medications.
Previous studies have indicated that over half of all children with OCD can reduce their OCD symptoms if given cognitive behavioural therapy and/or psychopharmacological treatment.
In this new study the kids were urged to challenge their obsessions – their anxieties – without giving in to their compulsive reaction. They did this with the therapist and also in exercises at home.
"The children were supposed to expose themselves to situations which trigger obsessions but refrain from carrying out the accompanying compulsive activity. In time they can learn to quit reacting with anxiety in these situations where there isn't really anything to fear," says Torp.
Together with parents
The children were evaluated before and after the 14 weeks of therapy.
These evaluations consisted of extensive interviews which charted symptoms, how the family reacted to the child's disorder and several other factors. Parents and children participated together during the therapy and interviews. The children are also being followed up for years after the therapy was completed.
Torp was surprised by the results. He and his colleagues had not expected age to be the most important factor impacting the effectiveness of the treatment.
"In cognitive therapy you have to converse and the child reflects on his or her personal thoughts. You might think that older children are more reflective and thus would get more out of the therapy."
The ones who generally benefitted less from the therapy were the older adolescents who had more severe OCD and one or more other mental diagnoses in addition to OCD.
"This stresses how important it is to start early with therapy," thinks Torp.
"OCD can be associated with shame and children might try to hide it as long as they can from their parents."
Only Nordic children
Although the study is large and long-lasting, it had its weaknesses. Nearly all the children in the study were ethnically Nordic, so its validity might be limited to a specific group.
Children with severe mental illnesses (severe depression or psychoses) in addition to an OCD diagnosis were excluded from the results and the study says nothing about how effective the therapy was for them.
A programme was started in 2013 which aims to teach treatment teams all over Norway to treat OCD with cognitive therapy.
-------------------------------
Read this article in Norwegian at forskning.no
Translated by: Glenn Ostling
Scientific links
Related content