Suicide linked to loneliness in childhood
Boys who have spent large parts of their childhood in loneliness are exposed to a higher risk of suicide in later life, according to Swedish study.
The Swedish sociologist Yerko Rojas has analysed the link between childhood loneliness and risk of suicide as a young adult. He found a clear correlation.
In Rojas' research, loneliness at age 12-13 years was linked to a threefold increase in the risk of subsequent suicide.
"The phrasing of the question makes it clear that this is not a question of being lonely once in a while," Yerko Rojas stresses. He works at the Institute for Social Research at the University of Stockholm and recently wrote his PhD thesis on loneliness and suicide.
He analysed the results of a school survey in which children were asked with whom they spent time. Boys who stated "Mostly, I am by myself" were at increased suicide risk later on, at age 24 and 25.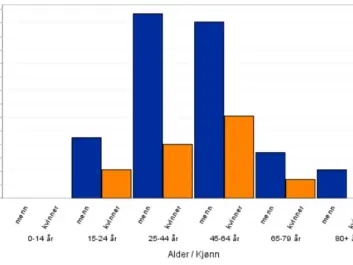 The Norwegian Institute of Public Health is not aware of similar research on children in Norway.
"But we know that loneliness is a factor when it comes to mental health. This is made clear in the Survey on Income and Living Conditions," comments researcher Anne Reneflot.
Truancy and ambitions
Similarly, boys who were often absent from school were at higher risk. The same applied to boys who grew up in families that had received social benefits.
In an extended study of the same boys, Rojas also investigated suicide attempts and violent behaviour.
The research exposed another important factor: the extent to which the boys compared their future prospects with others. Those who placed a lot of weight on this were shown to be more likely to commit suicidal acts or acts of violence later in life.
With regard to girls, Rojas found a correlation between family ambitions on behalf of the girls and risk of suicide. Girls who felt that their families demanded success in school were at risk. Doing well at school did not help.
"Girls who believed that their family wanted to see them as academically strong rather than well liked by classmates had an elevated risk. This applied equally to girls who did above average," Rojas explains.
Other risk factors for girls were found to be loneliness, frequent social comparison and financial difficulties.
For boys, school performance was connected to suicide risk only for those who were below average academically, regardless of the family's ambitions.
The new Swedish doctoral research is based on four separate studies of childhood risk factors for later suicidal behaviour.
The data Yerko Rojas has used is based on the Causes of Death Register combined with various surveys, mainly from the longitudinal Swedish study 'Born in Stockholm in the 1950s'. It comprises a total of 15,117 participants born in 1953.
Mental illnesses
According to the Institute of Public Health, people with mental illnesses have an elevated suicide risk
The risk is between three and six percent higher than average for patients with severe depression. For schizophrenia, the risk is five percent higher. Borderline personality disorder, bipolar disorder and alcohol abuse also tend to increase the risk.
Recently, the Norwegian newspaper Aftenposten published an article showing that during the last four years, more than 400 people took their lives while resident in psychiatric institutions in Norway. That constitutes 20 percent of suicides in Norway.
Losses increase the risk
Research show that negative life events can be significant, e.g. the loss of a spouse, the end of other close relationships, loss of employment or social position, or other events that are experienced as a threat to personal identity.
Psychological, physical or sexual abuse in childhood can be a risk factor, along with low self-esteem, perfectionism, failure to resolve conflicts, low tolerance for psychological pressure and perceived inner loneliness.
A previous suicide attempt increases the risk of suicide dramatically, especially in the near term.
------------
Read the Norwegian version of this article at forskning.no
Translated by: Glenn Ostling
Scientific links