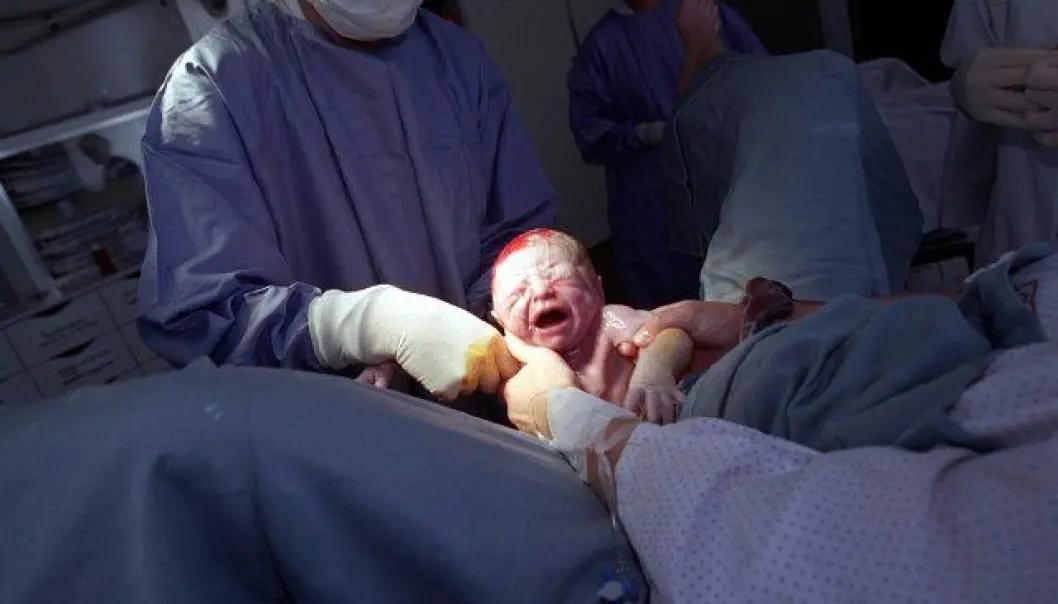 Subjective childbirth experiences determine trauma risk
A woman's subjective experience of giving birth has more impact on her mental condition afterwards than any real complications occurring in the delivery room.
A new Norwegian study has compared the factors that can cause women to suffer posttraumatic stress symptoms after giving birth.
The subjective experience of childbirth appears to be much more significant for the risk than actual complications such as haemorrhages and tearings.
Childbirth deemed traumatic
A total of 1,499 women who gave birth at Akershus University Hospital answered several questionnaires during their pregnancy and eight weeks after giving birth.
Preventive measures against trauma reactions should be getting more priority, the researchers conclude. One out three women said they experienced their childbirth as traumatic.
Other studies show that as many as six percent of new mothers exhibit symptoms that comply with a clinical diagnosis of posttraumatic stress syndrome.
Decide against new pregnancies
The Norwegian Institute of Public Health (FHI) collaborated with researchers from Akershus University Hospital on the Norwegian study, which was recently published in Archives of Women's Mental Health.
"We can't always avert complications during childbirth. If complications occur, it's essential that we make the woman feel safe and well cared for to help prevent a possible trauma," says Susan Garthus-Niegel, researcher at FHI's Division for Mental Health.
The researchers found the risk of trauma was more weakly linked to real complications than to subjective experiences of such complications.
In the aftermath of a real or perceived tough experience the traumatised woman is also more likely to decide against future pregnancies.
Many women feel more or less nervous and insecure about the childbirth toward the end of their pregnancies. Nearly one out of five Norwegian women suffer birth anxiety.
An earlier study at the University of Stavanger has shown that women with birth anxiety found it harder to bond to their infant after the birth.
Garthus-Niegel thinks a convincing aspect of the new study is its combination of recognised mental health indicators and clinical data from the hospital about the births.
"As participation rate in the study is over 80 per cent, we should give credence to these results," says Garthus-Niegel.
------------------------
Read the Norwegian version of this article at forskning.no
Translated by: Glenn Ostling
Scientific links
External links
Related content