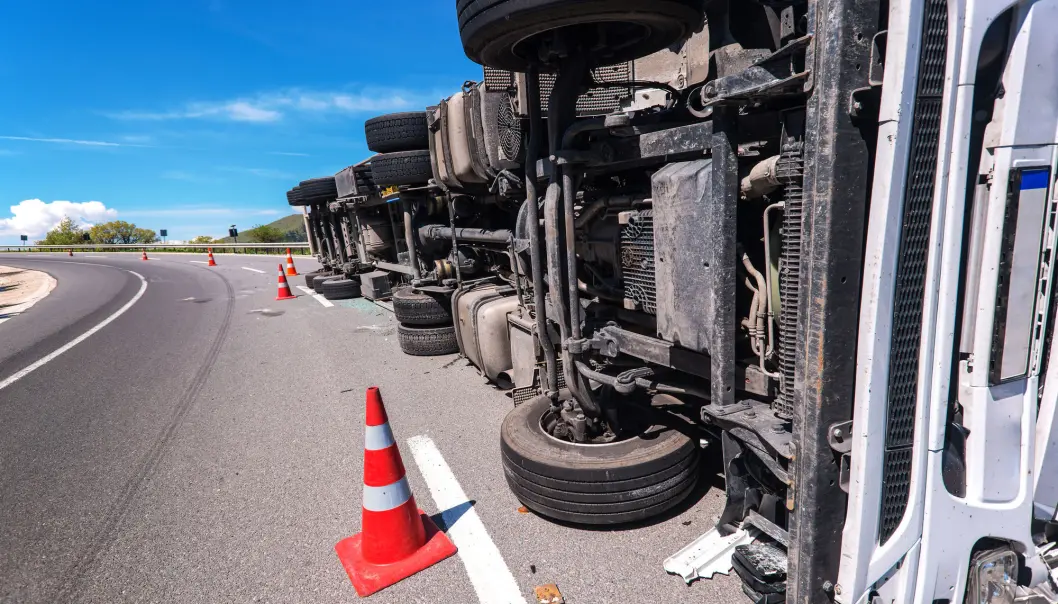 More than twice as dangerous as Norwegian professional drivers
Western and southern Europeans are the most dangerous. Truckers from other countries have up to two-and-a-half times more accidents with injuries than their Norwegian peers.
Winter conditions and demanding roads. These are the reasons why foreign truck drivers end up in accidents.
"The roads in large parts of Norway are often narrower, more winding and hillier, and have a different design than what drivers from the continent are used to," says Tor-Olav Nævestad.
Nævestad, head of research at the Institute of Transport Economics (TØI), has studied the accident risk linked to Norwegian and foreign trucks on Norwegian roads.
Fewer injuries
First and foremost, he has some good news: Heavy trucks are causing fewer accidents involving injuries. The risk of personal injury accidents involving heavy trucks has decreased by 58 per cent from 2007 to 2018.
Nævestad and his colleagues measure accidents involving personal injuries that have been reported to the police. The researchers then look at how far the vehicles have driven. The result is a figure that has decreased from 0.45 to 0.19 accidents per million kilometres.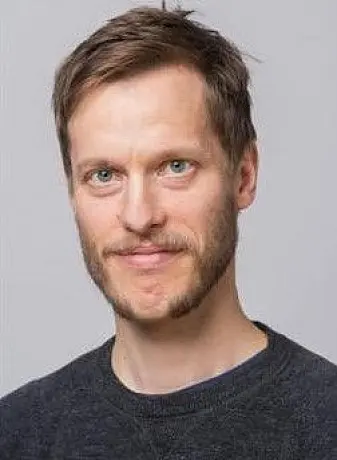 EU countries
The differences from country to country are greater than the differences from year to year. For the entire period from 2007 to 2018, Norwegian heavy transport drivers had an average of 0.25 accidents per million kilometres driven. All groups of foreign drivers were far higher.
Most accidents involve drivers from western and southern European EU countries. Their rate is 0.66 accidents with personal injury per million kilometres, or well over two-and-a-half times the Norwegian figures.
However, there are so few accidents that researchers can't compile reliable statistics for each individual country. But among EU countries, truckers from the Netherlands, Germany and Finland drive the most — by far— in Norway.
The second worst in terms of accident risk are Swedish drivers, according to the accident figures. Swedish truckers average 0.48 accidents per million kilometres, which is almost twice as many as Norwegian truckers.
Eastern European and Danish drivers are about one-and-a-half times more likely than Norwegian truck drivers to be involved in accidents.
Better in Eastern Norway
When it comes to winter conditions and difficult roads, Nævestad notes that foreign truckers end up in many more accidents in western Norway, in Trøndelag in central Norway, and in northern Norway.
"We have also done a literature study that compares the accident risk in many different countries. That showed us that truckers who are not natives of a country have a higher risk than truckers who live there. This tells us there is something unknown about the roads here that requires more concentration and energy," Nævestad says.
Here are the numbers:
Number of heavy trucks involved in traffic accidents involving personal injury and that were reported to police, 2007–18, per million kilometres driven, by country of registration:
· Norwegian 0.25
· Swedish 0.48
· Danish 0.35
· Other EU15 countries 0.66
· Polish and Baltic 0.39
· Other EU28 countries 0.39
"Other EU15" includes Finland, the United Kingdom, Ireland, France, Germany, the Netherlands, Belgium, Austria, Greece, Italy, Luxembourg, Portugal and Spain.
"Polish and Baltic" includes Estonia, Latvia, Lithuania and Poland.
"Other EU28" includes Bulgaria, Cyprus, the Czech Republic, Slovakia, Romania and Slovenia.
Different training
Jens Olaf Rud of the Norwegian Truck Owners' Association believes that the differences are due to better education in Norway. He also points out that Norwegian drivers have experience with Norwegian winter conditions, and that non-Norwegian truckers sometimes simply come to Norway with fake driver's licenses.
"Norwegian drivers have a completely different education than foreign truckers who come here. Many truckers who drive here for the first time don't have experience with winter driving. They may also arrive with a vehicle combination that is not suited to Norwegian winter conditions," he says.
Rud says the responsibility for safety should fall on clients — the individuals or companies that pay for the transport. Many factors play into price when jobs are awarded, and too little attention is paid to quality and safety, he said.
Purchased driver's licenses
"Norway typically has a completely different combination of truck components. Modular vehicles can weigh up to 60 tonnes and be 25.25 metres long. It also takes longer to a become a professional driver, and truckers have to demonstrate better professional competence than their European peers before they are awarded a driver's license," he says.
"There's an EU directive on quality and education which should be the same whether you come from Poland, Romania or Norway. But we know some drivers come to Norway with driver's licenses they have bought," Rud said.
Translated by Nancy Bazilchuk.