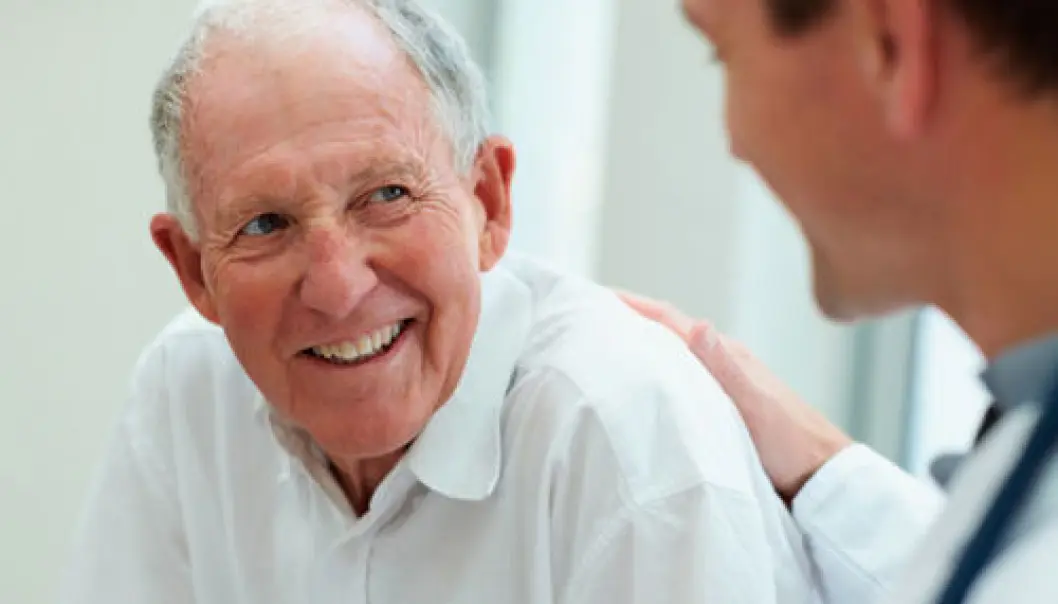 Norwegians more willing to get cancer check-ups
On the whole, Scandinavians have better attitudes than Brits, Australians and Canadians when it comes to making medical appointments to check out signs of cancer.
It's crucial to get to a doctor as quickly as possible if you have cancer symptoms. But not everyone is equally willing to confront their own mortality, according to a recent study of the attitudes of patients in six countries towards cancer check-ups and cancer awareness.
The study was comprised of interviews with 19,000 women and men in Norway, Sweden, Denmark, the UK and specific Australian states and Canadian provinces.
The differences in attitudes were sizeable. The participants were asked what would keep them from going to a doctor if they experienced any potentially serious symptoms.
Just one in ten Norwegians answered "yes" when asked if they would refrain from asking to be examined because of worries about wasting the doctor's time. One out of three respondents in the UK answered "yes" to the same question.
Nine percent of Norwegians said that shyness or embarrassment could prevent them from going to a doctor with symptoms that might be serious, as compared to 14.5 percent of Britons.
Norwegians were the least likely of all people surveyed to let fear of what a doctor might discover prevent them from scheduling an appointment. Nevertheless, one out of five Norwegians admitted that this fear could play a role.
Time is of the essence
"It's really important to get to a doctor early if you have any suspicions," says Stein Kaasa, a professor at the Norwegian University of Science and Technology (NTNU) and head of the Cancer Clinic at St. Olavs Hospital in Trondheim.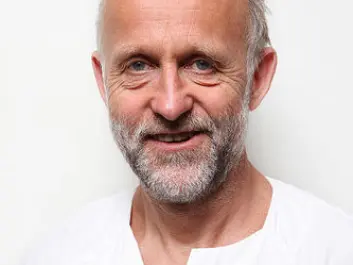 Doctors, not patients, should have the responsibility of deciding whether or not symptoms might be caused by cancer.
Symptoms that might be a sign of cancer are a persistent cough, a change in bowel or bladder habits, unexplained weight loss and, for women, lumps in their breasts.
People should also be on the lookout of persistent unexplained pains, changes in the appearance of moles, persistent difficulties in swallowing and sores that don't heal.
Different attitudes
Attitudes in the Scandinavian countries differed clearly from those among Brits, Australians and Canadians. Scandinavians appear to be much less reserved about visiting their doctors.
The researchers also studied other attitudes toward cancer.
A very high percentage of those questioned agreed with the statement that "cancer can often be cured," the researchers wrote in their study, published in the British Journal of Cancer.
Nearly 95 percent of Norwegians agreed with this statement. They were the most optimistic in the study, although the differences were small. The Canadians scored lowest, with 88 percent agreeing with the statement.
Not a death sentence
Most of those surveyed disagreed with the statement that a cancer diagnosis is an automatic death sentence.
The researchers also checked to see what participants knew about cancer symptoms. The respondents were all quite aware of what to look for, although many did not know that 70-year-olds are much more apt to get cancer than younger people.
The study was conducted among individuals aged 50 and up.
No longer afraid
In addition to his work at NTNU and St. Olavs Hospital, Stein Kaasa is a director for the Norwegian Directorate of Public Health's cancer strategies.
He thinks the Norwegian replies might reflect the fact that people have been openly discussing cancer for a long time in Norway.
"People are not as afraid about discussing it as they used to be. This is an advantage," says Kaasa.
The Norwegian cancer researcher says the study indicates that Norwegians have considerable confidence in their family doctors.
"We fare well in this respect and that's good to see," he says.
Cloudy results
Previous studies have shown that Denmark and Great Britain have poorer survival prognoses for four selected cancer types - colorectal, lung, breast and ovarian cancer - than the other countries in the study.
Could these differing survival prognoses have anything to do with whether or not patients are willing to go to a doctor and be diagnosed before it is too late?
The new study did not come to any conclusions on this issue. While lots of people in the UK have attitudes that could keep them from getting to a doctor in time, the Danes shared the same perspective as other Scandinavians.
Nothing about the Danes' views can directly explain why Denmark should have higher mortality rates than Norway and Sweden for the cancers, and the researchers cannot explain the disparities.
"It's too early to draw any conclusions. It would be wrong to conclude that patients' attitudes do not play a role," Kaasa says.
Comparisons
The new study was carried out in connection with the International Cancer Benchmarking Partnership (ICBP).
One of the goals of the partnership is to investigate the causes behind different cancer death rates among countries and to pinpoint factors that could make cancer treatment more effective.
Figures from 2005-2007 show that survival rates are high for several types of cancer in Norway. Among the countries studied, Norway had the best survival rates for ovarian cancer and was close to the top for breast cancer.
"We are doing well with regard to the rest of Europe for some cancers, but for others we still have a way to go. But we're improving and working systematically to get better," says Kaasa, who also represents Norway in the governance of the ICBP.
Scientists and policymakers are now crafting a new cancer strategy for Norway starting in 2013.
-------------------------
Read the Norwegian version of this article at forskning.no
Translated by: Glenn Ostling
Scientific links
External links
Related content